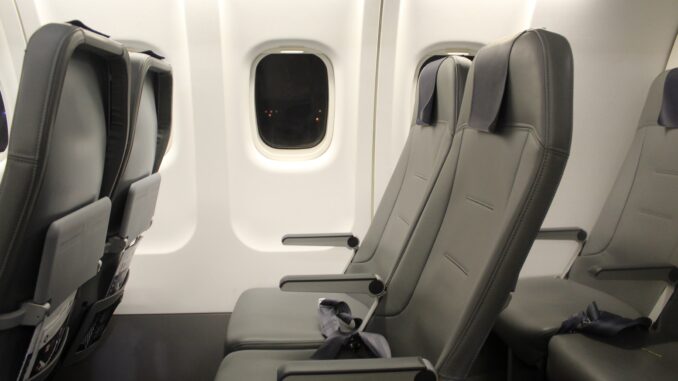 Finnair has now started the process of refurbishing their ATR-72 aircrafts with brand new seats and cabin interior. The ATR-72 aircrafts are operated by Norra (short for Nordic Regional Airlines) on behalf of Finnair and they are used on shorthaul flights to destinations in the Nordics, the Baltics and to some domestic destinations in Finland.
There are currently 12 ATR 72-500 aircrafts in the Finnair/Norra fleet and according to the purser on the flight half of them have been refurbished, which should mean that six ATR-72 aircrafts have the new cabin design while six aircrafts still have the old seats.
The new regional seat is a seat version I have not really seen before in grey leather and with dark blue headrests.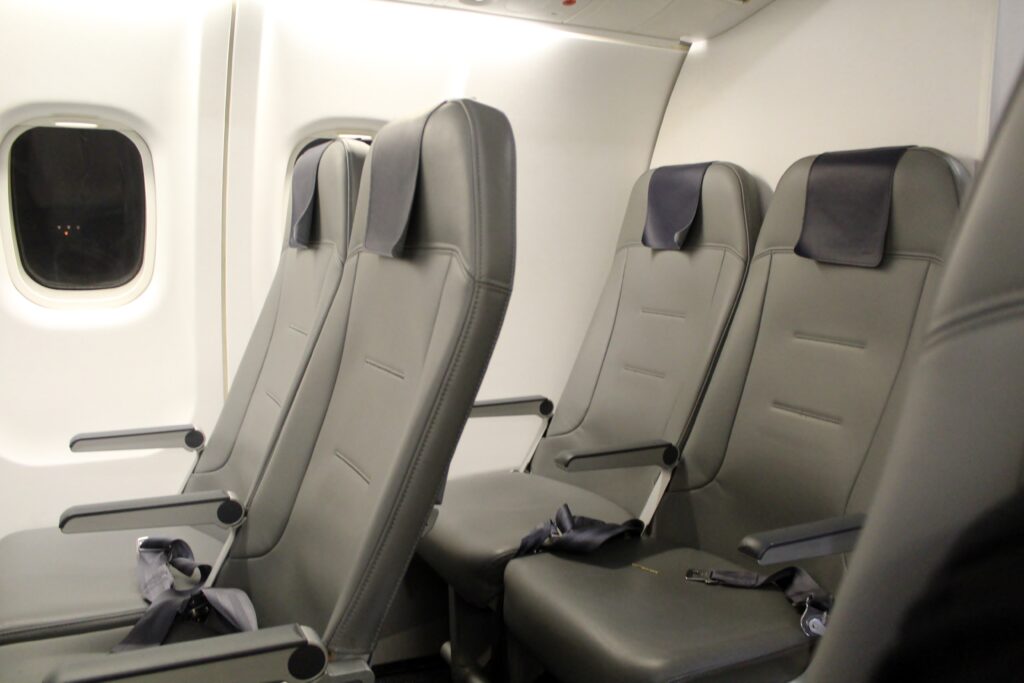 The new design is a great improvement and is significantly better and much more elegant compared to the old design in dark blue, which felt quite old and worn by the end. You can see the old seat design on the photo below.
The new seat back seems to be somewhat slimmer but on the other hand it offers more legroom. And the seat comfort was actually rather good for regional flight and definitely adequate considering the flight time. Most Finnair flights operated by an ATR-72 are no longer than 60-90 minutes.
There are 18 rows on the Finnair ATR-72 in a 2-2 configuration, which means 72 seats in total. All flights operated by an ATR-72 are one-class only, so there is no business class cabin.
Another interesting aspect of the new seat is the tray table which is significantly smaller than the one which was previously used on the ATR-72 with the old seats. Presumably the idea is that since this is a regional aircraft mostly used for shorter flights, and since there is just economy class offered on these flights there is no need for a larger table, which just takes up space and makes the aircraft heavier. And indeed the tray table, although small, was sufficient for the standard drinks service during the flight.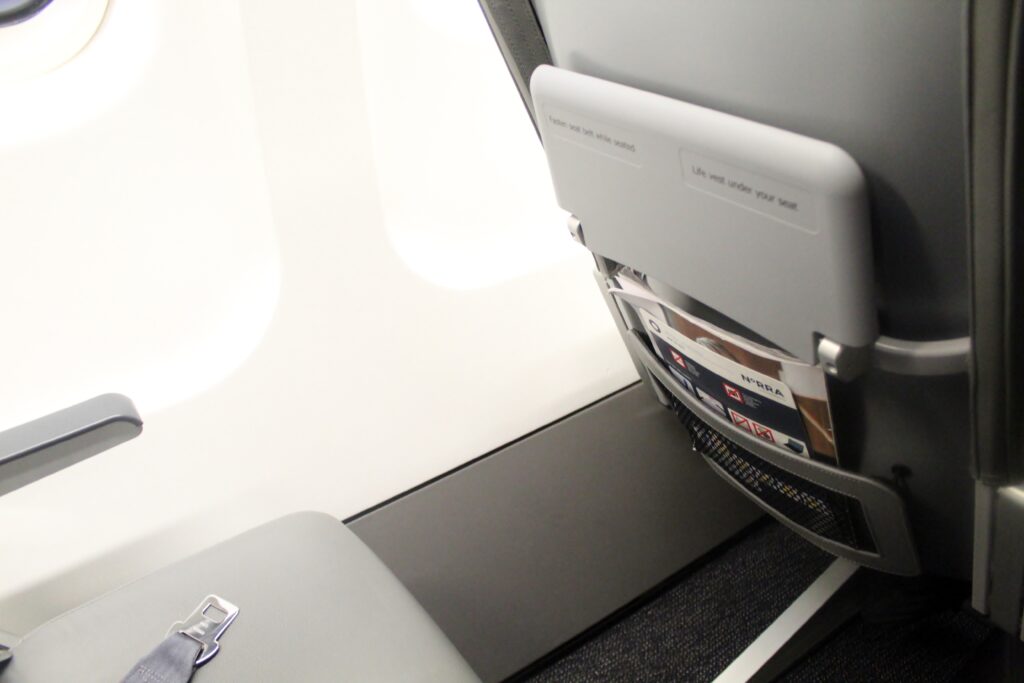 Final impression
Overall this was a nice, pleasant and rather unexpected surprise. Flying on an ATR-72 may be less desirable than flying on a jet aircraft such as an Embraer 170/190, which is usually more spacious and less noisy, so a good seat with a good seat design does make a difference.