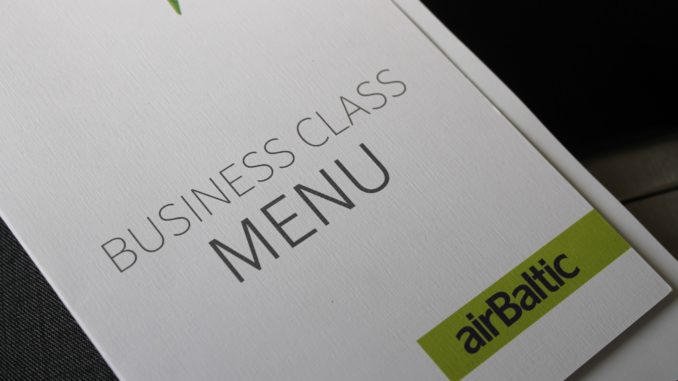 Air Baltic is the national carrier of Latvia based at Riga airport. They also operated a limited number of international routes from Tallinn in Estonia and Vilnius in Lithuania. This is a review of a flight in business class from Stockholm to Riga.
Departure experience
I arrived at Stockholm Arlanda airport at 8.30 am in good time for the 10.05 am departure to Riga. I had already checked in online but needed some assistance to add my SAS EuroBonus number in the reservation, which was not possible to do on the Air Baltic website. Air Baltic had two check-in desks open, one for business class and one for economy class. They were both empty. A minute later my frequent flyer card had been entered and the check-in agent printed a new boarding pass.
There were very long lines at the security control. Technically you are not allowed to use the fast track channel when flying Air Baltic but a friendly man let me pass anyway, which was appreciated.
Air Baltic uses the SAS lounges in Scandinavia, which is also the case in Stockholm. At 9 am breakfast was served in the lounge.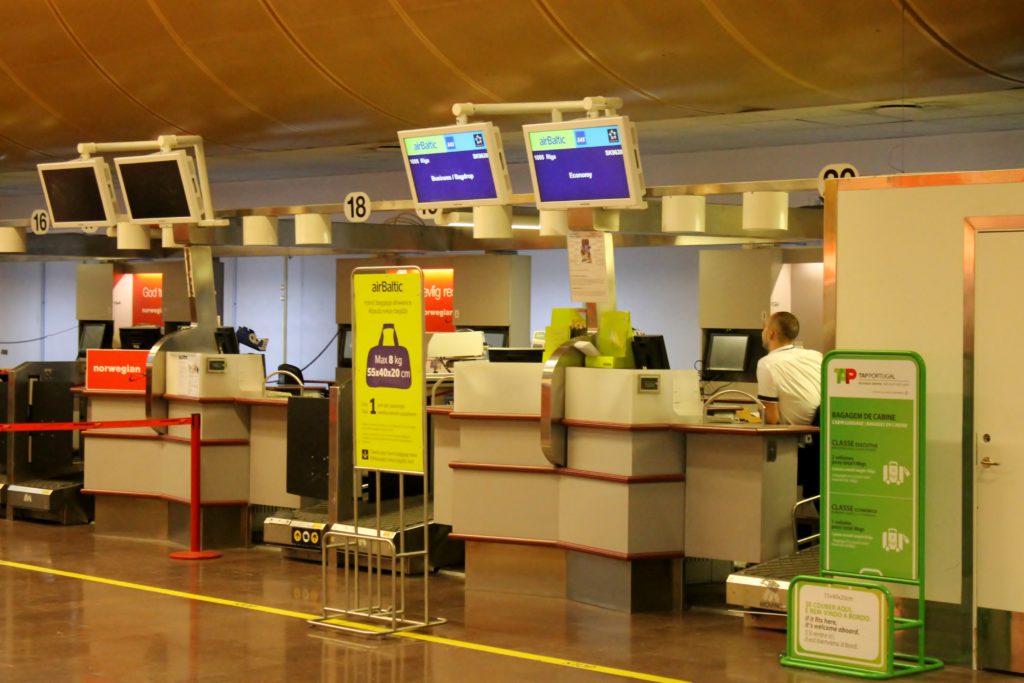 The flight
Stockholm Arlanda-Riga
Air Baltic flight BT 102
Departure: 10.05
Arrival: 12.20
Business Class
Dash 8-Q400
Seat 01A
First impression
Boarding started 25 minutes before departure at gate 3B. Before boarding one of the gate agents passed through the gate area to check boarding passes and identification documents. Air Baltic seems to be very strict about this. In Riga you even need to show ID at the security control.
The boarding process was very quick and we could leave the gate already ten minutes before scheduled departure time. No departure drink was offered this time, which has been the case on previous flights I have taken with Air Baltic. Perhaps this was because of the quick boarding process and the early departure. Newspapers and magazines were offered, including Financial Times and Times in English. The flight time to Riga was estimated to one hour.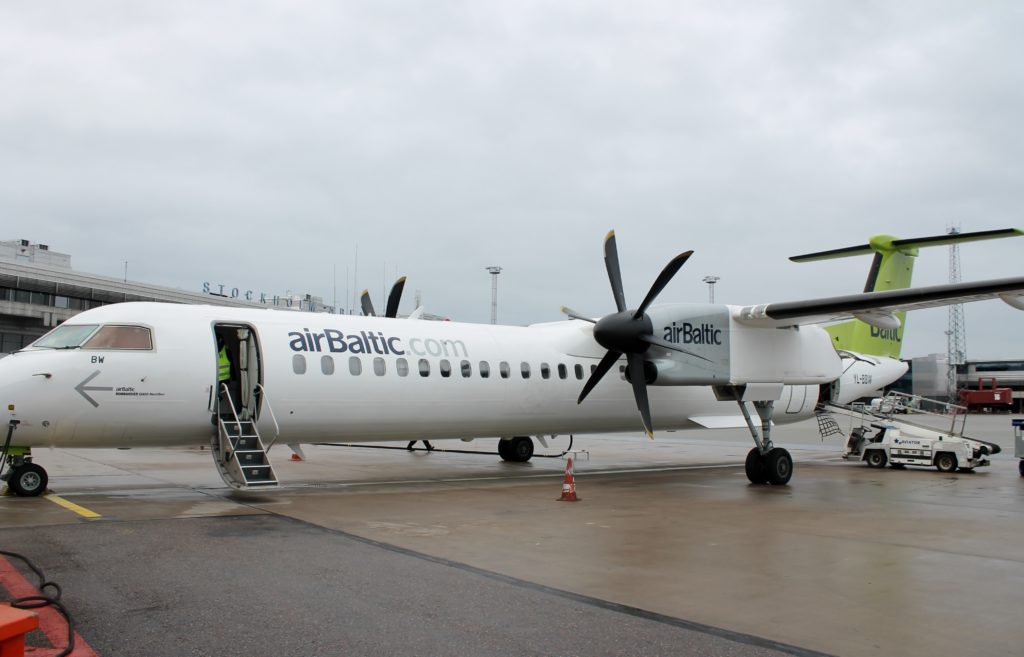 Seat and cabin
The aircraft type used to Riga was a Bombardier Dash-8 Q400, a turboprop aircraft with seats for 76 passenger. Dash-8 Q400 is a rather quiet aircraft for a propeller plane.
There were four rows of business class on this flight with seats only on the left side of the cabin on the first row. In business class the adjacent seat is left empty, which means each passenger gets two seats, both a window seat and an aisle seat. However the actual seats are the same as in economy class, both in terms of seat design and legroom. We were four passengers in business class on the flight to Riga, I was seated in 01A.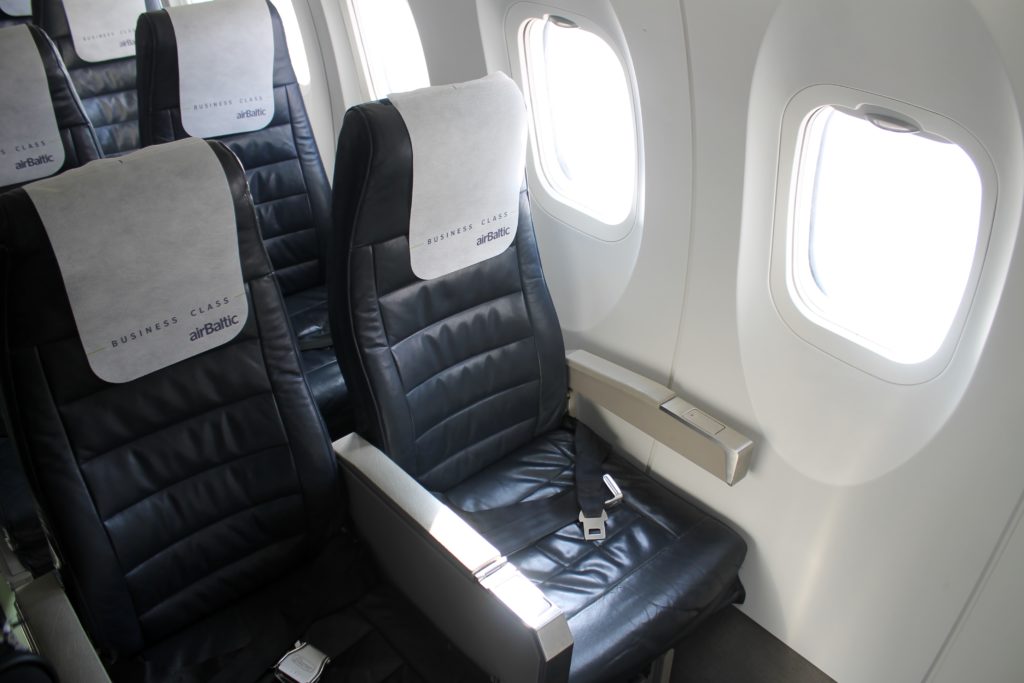 Food and drinks
The menu and the drink list were handed out already on the ground. Once airborne a departure drink was offered. I asked for a glass of orange juice which was served very elegantly at my seat from a black tray.
The drinks selection was quite extensive, including champagne, sparkling wine, two red wines, two white wines, beer, spirits and most standard non-alcoholic drinks. The champagne offered was Heidsieck Monopole Brut.
A full breakfast was offered to Riga, much more extensive than the breakfast boxes usually offered on other airlines within the Nordic countries. The breakfast tray was in fact a three courses meal, quite impressive for a one hour flight. I was also positively surprised to see that the contents had changed since I took the same flight a few weeks earlier.
The starter consisted of pastirma with fresh vegetables, a type of air-dried cured beef. The main course was Coronation salad, and finally granola was served as dessert. The cabin crew offered warm bread rolls and croissants from a basket and followed by coffee, tea and beverages and finally some chocolates to finish off the breakfast service. There were also yoghurt, butter and marmalade on the tray.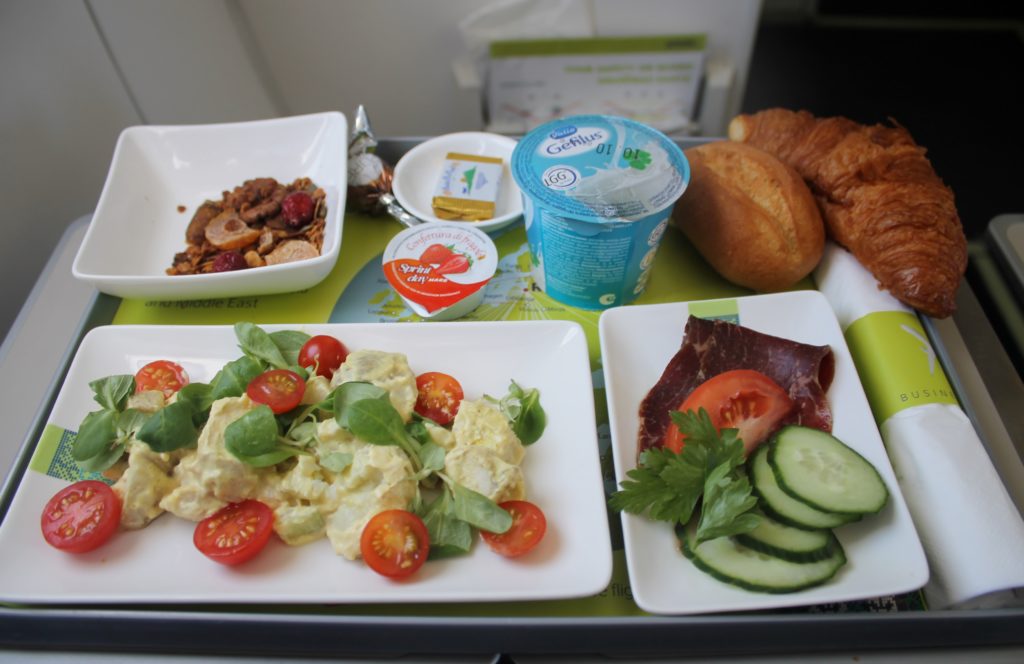 The breakfast was to my full satisfaction, certainly not bad for a flight of one hour. Later during the flight more drinks were offered and I had a refill of the coffee and the orange juice.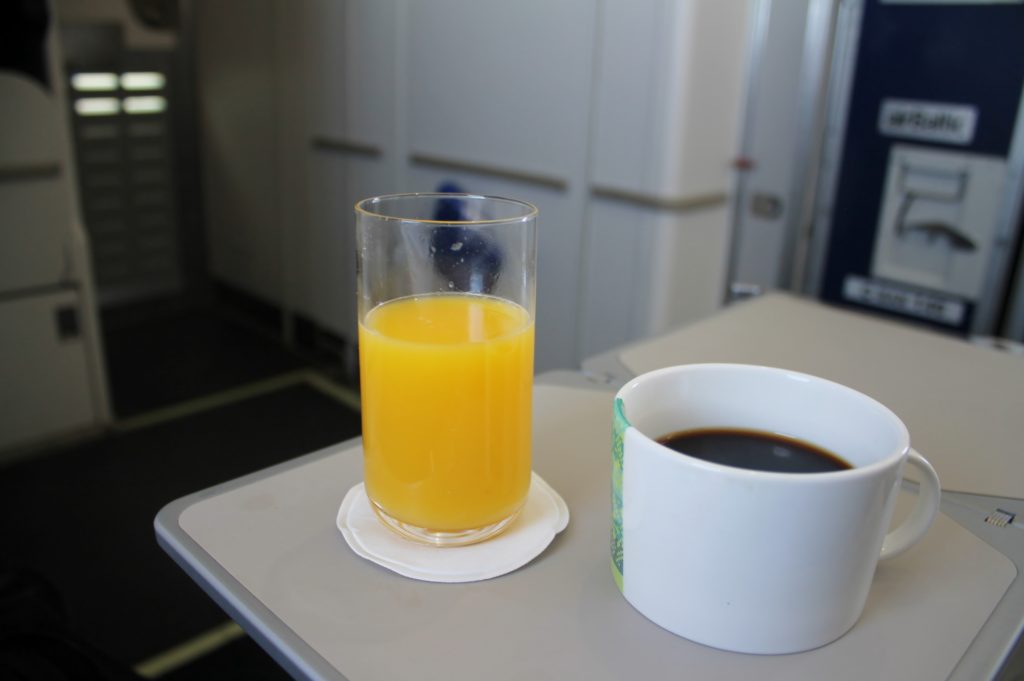 The service
Two female flight attendants worked in the cabin. The service was very courteous and all drinks were served at the seat on a black tray. However no names were used when addressing the passengers in business class.
Arrival experience
With the early departure from Stockholm we also arrived early in Riga, 15 minutes ahead of timetable. We were directed to an apron stand, but with no need to use a bus. It was only a few metres to walk from the aircraft door to the arrivals hall and I was on my way from the airport even before our scheduled arrival time.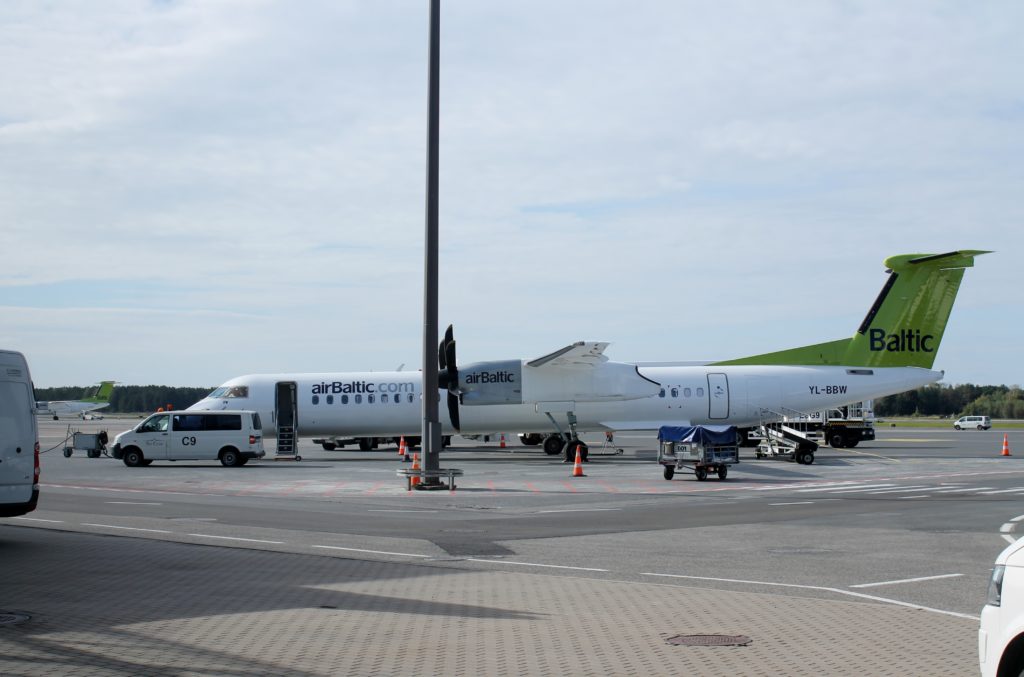 Final impression
A very pleasant meal service for a flight of just one hour served by a very friendly and courteous cabin crew. Nothing whatsoever to complain about.