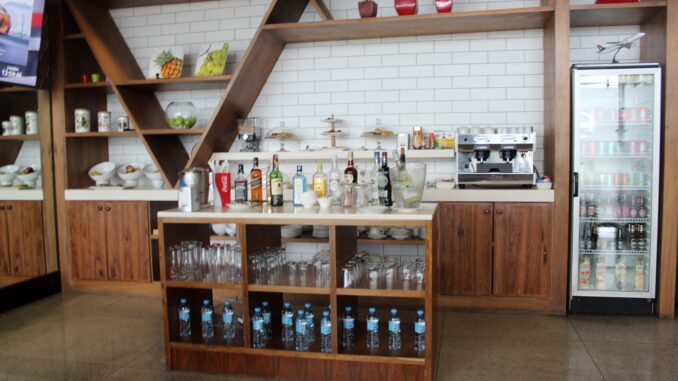 Where is it?

The Executivo 2000 Lounge is one of two third-party lounges located in the international terminal at Maputo airport. The lounge is located airside after security control and passport control. After completing the departure formalities, pass through the shopping area towards the gate areas and you will eventually find the lounge on the left hand side opposite gate 1.
How do I get in?

A number of airlines use this lounge such as South African Airways for their business class passengers and top-tier frequent flyers.
It is also possible to enter using various lounge cards and credit cards, such as Priority Pass, and to pay to enter.
What's it like?

The lounge is surprisingly modern and in a good condition and although not particularly large it makes a good first impression.
There is seating for 30-40 guests with some seats by the self-service buffet area, just after the reception desk, and more seats further down the lounge, after the small corridor. Most of the interior is in grey, brown and wood.
There is also a small 'outdoor terrace' outside the lounge in the main transit hall with more seats. Presumably you can bring out food and drinks from the main lounge to have a seat there if there are no more seats available inside the lounge.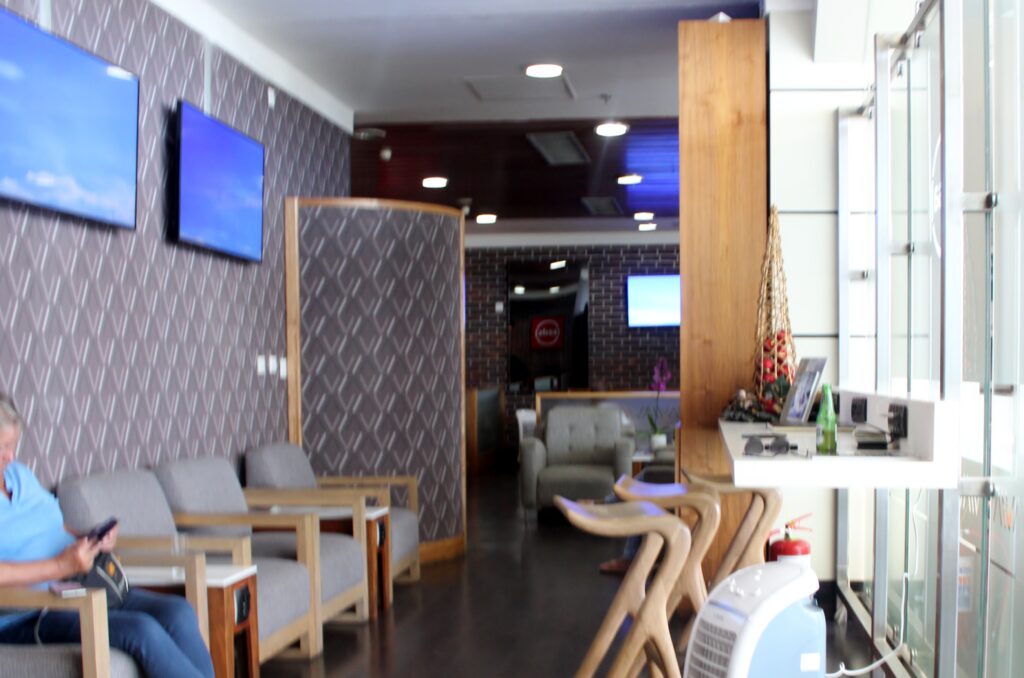 Food and drinks

The self-service buffet area is rather elegant, much like a modern kitchen in wood. It is also manned meaning there is a lounge attendant there on hand to assist with drinks, making coffee and clearing the tables.
There is a rather good selection of snacks, including sandwiches, canapes, fresh fruits, yoghurt, cookies and pastries.
There is also a fairly good selection of drinks considering such a small lounge with a good selection of wine and spirits and a fridge with beer, juices and soft drinks. There is also a rather good coffee machine.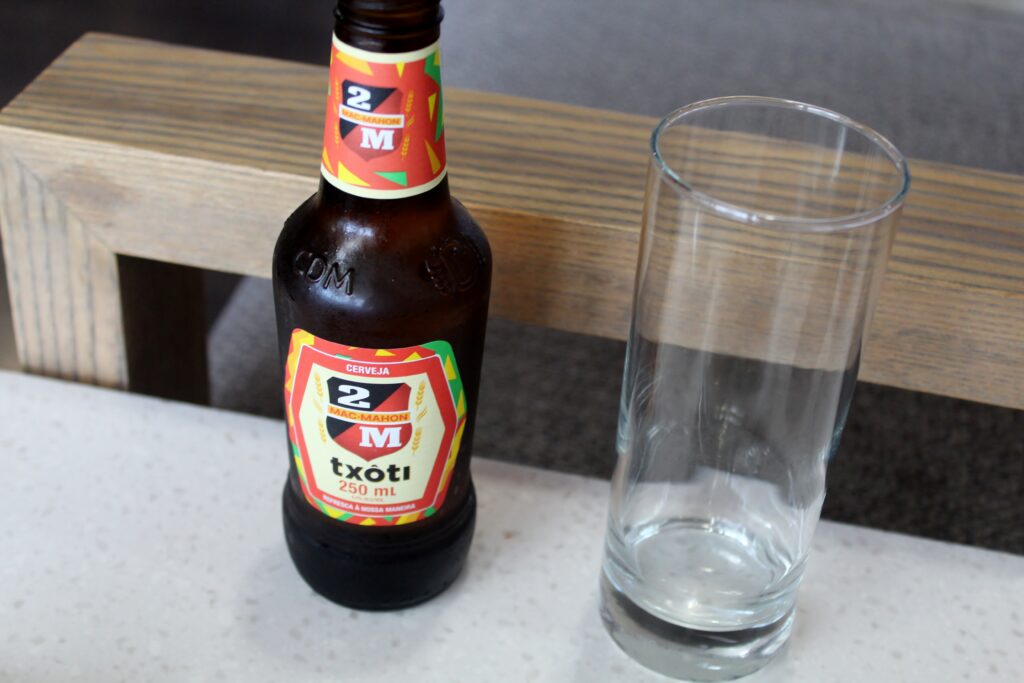 Facilities

Free wireless internet is provided and there is also an internet computer available. There is a TV and a standard selection of newspapers.
Restrooms are available inside the lounge but no showers.
Final impression

A surprisingly modern lounge with a cool kitchen-like self-service buffet area, a reasonable selection of drinks and snacks and even a small 'outdoor terrace' in the transit hall.