Where is it?

LAM Mozambique Airlines operate two Flamingo Lounges at Maputo airport. One in the international terminal and one in the domestic terminal.
This review covers the lounge in the international terminal, which is located airside in the transit hall after security control and passport control. After exiting from passport control, continue straight ahead through the shopping area and you will see the entrance to the lounge right in front of you. The entrance is impossible to miss.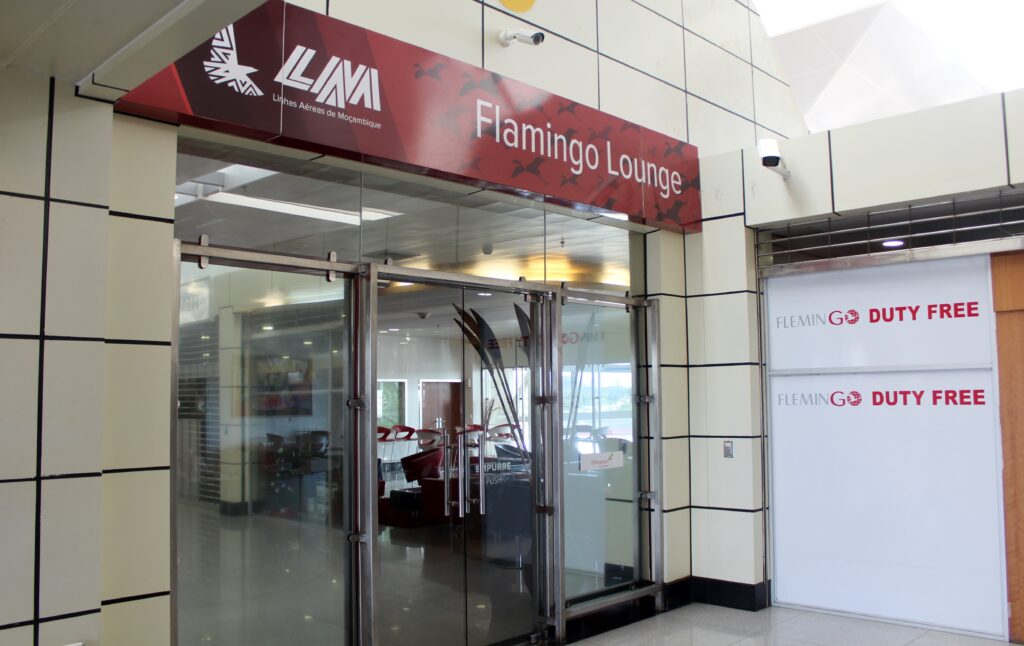 How do I get in?

The lounge is used by LAM for their business class passengers and Flamingo Plus members. It is also used by Kenya Airways for their business class passengers and Flying Blue Gold/Platinum and Skyteam Elite Plus members and by Ethiopian Airlines for their business class passengers and Star Alliance Gold passengers.
What's it like?

It is rather surprising that LAM even operate a lounge in the international terminal at Maputo airport given that Johannesburg is pretty much their only international destination. And although it is also used by Kenya Airways and Ethiopian Airlines, which operate codeshare flights with LAM, we are still talking about no more than a maximum of four flights per day. And there are two other lounges available at the airport, two third-party lounges called the Executivo 2000 Lounge and the FNB Pearl Lounge.
Presumably the main reason they operate a lounge is for prestige reasons, with LAM being the home carrier of Mozambique. During the afternoon visit I was the only visitor in the lounge with the exception of the last five minutes when two passengers arriving on a domestic connecting flight entered the lounge and barely had time to get a cup of coffee before boarding was called.
But the lounge itself is not bad, and especially not for an airport like Maputo. It is fairly spacious, it has large panorama windows providing plenty of natural light (unfortunately with a view facing the parking and drop off areas though) and overall the lounge is in an excellent condition.
There are several seating areas with comfortable armchairs in red, dark blue and black as well as some cool barstools in red, which should probably resemble a flamingo (which is also the name of the lounge).
Although not spectacular by any means the lounge is a rather pleasant place to kill half an hour before the flight. It is clean and well-maintained, there are cool and modern furniture and even some contemporary art on the walls.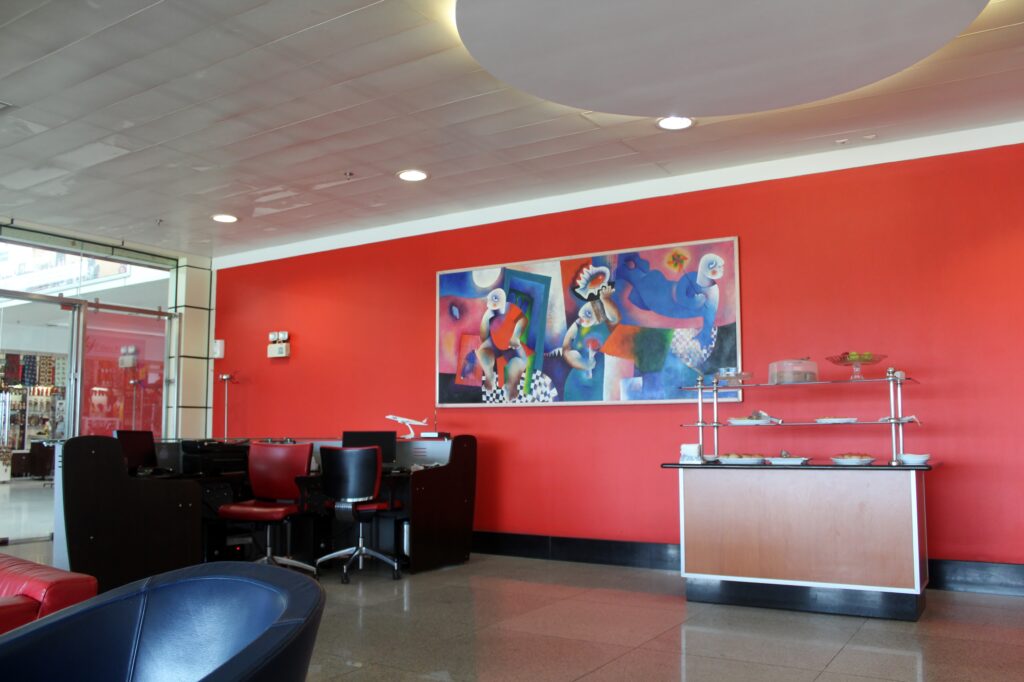 Food and drinks

There is a small self-service buffet counter right behind the reception desk.
The selection of food, or rather snacks, consists of some sandwiches, canapés, cold snacks, cookies and pastries. Although you can get something to eat, do not expect to have a proper meal in the lounge.
There are two fridges with beer, juices and various soft drinks  and there is also a coffee machine by the buffet counter.
There is a separate table with spirits in another part of the lounge, including gin, whisky and some liqueurs.
Facilities

There are two internet computers by the window and free wireless internet. There is a TV and a rack with newspapers and magazines.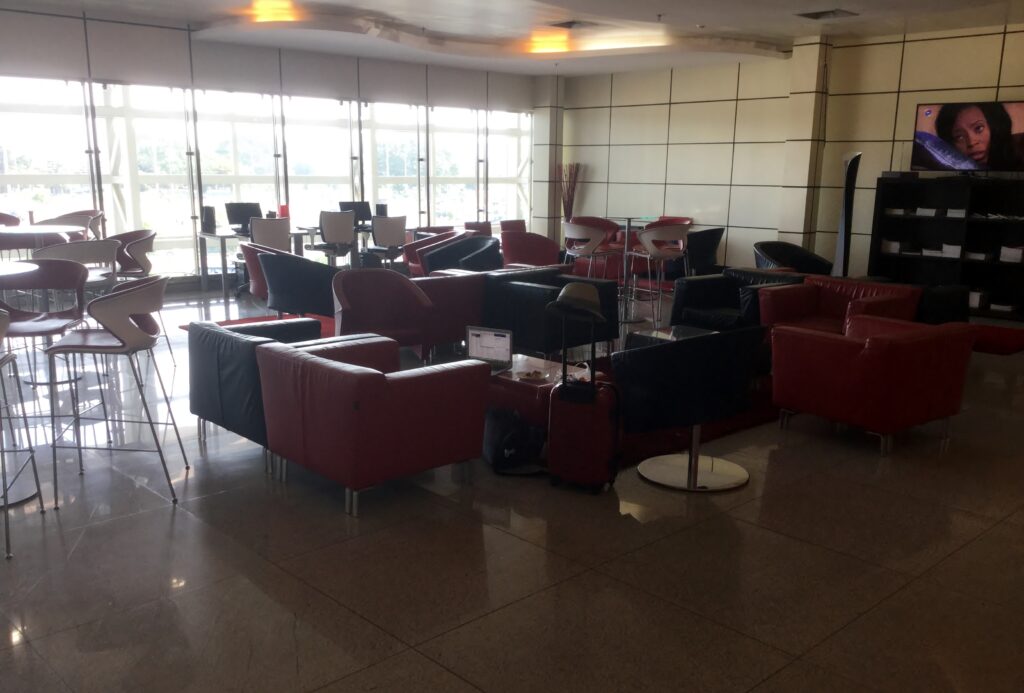 There are restrooms in the lounge but no showers.
Boarding announcements for relevant flights are usually made by the lounge attendant.
Final impression

Not a spectacular lounge by any means but a reasonable one considering the small number of flights per day. Modern interior with some cool and contemporary art and furniture and an average selection of snacks and drinks.