Where is it?

The Asiana Lounge is located airside in the international terminal. After passing through security control and passport control, turn right and take the stairs to the third floor where the lounge is located.
How do I get in?

A ticket with Asiana or another Star Alliance carrier in business class will get you in. You also have access with a Star Alliance Gold card flying Asiana or Star Alliance the same day.
The lounge is also accessible using Priority Pass.
What's it like?

The lounge is a rather unremarkable affair. Basically just a room with brown armchairs and some side tables. It is tidy and well-maintained, just like you would expect from a lounge in South Korea, but the are very few facilities and the design is very sterile with no art on the walls and no design objects to create some kind of cozy atmosphere.
This is basically a lounge where you pop in for a cup of coffee, a basic snack and perhaps to check your e-mails before the flight, not to get a great lounge experience.
Food and drinks
There is a small self-service corner with a basic selection of mostly snacks.
The snacks selection is limited to some cookies, pastries, crackers and some nuts. And that is pretty much it. If you are looking for a proper meal you should make your way to one of the airport restaurants.
The selection of drinks is equally limited. There is a fridge with soft drinks and sodas as well as some beer and there is also a coffee machine. The wine selection is limited to one white wine and one red wine and as for spirits there are two bottles of whisky.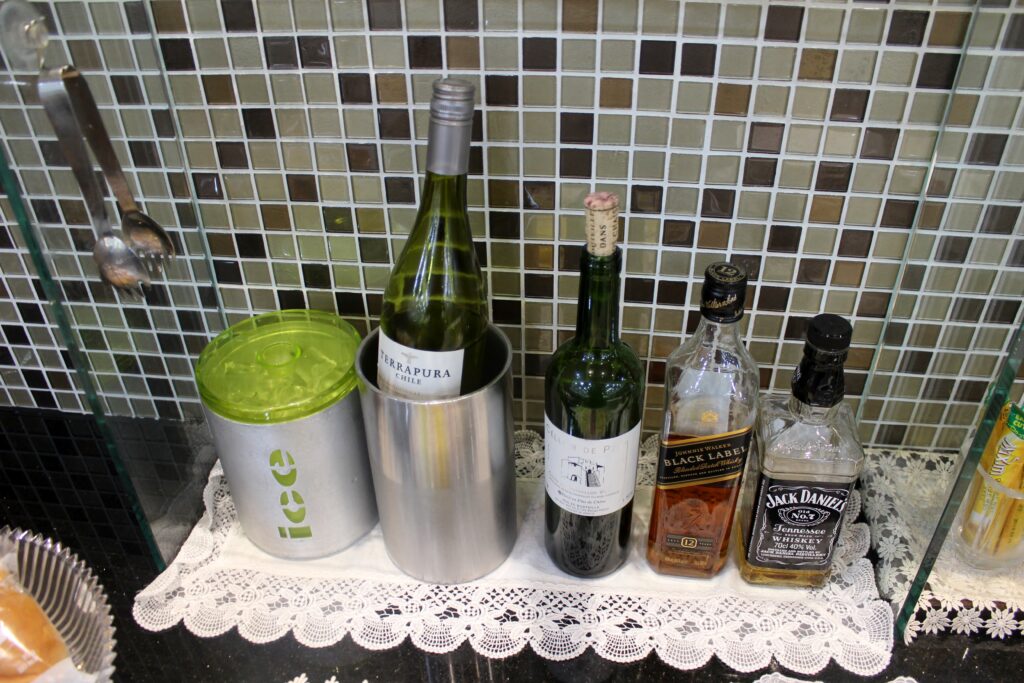 Facilities

Free Wi-Fi is available and there is also a small business centre with internet laptop computers and also printing facilities. There are also some newspapers and magazines available.
Restrooms are available inside the lounge but there are no showers.
Final impression

A basic lounge with a rather uninspiring interior where you can have a drink and a basic snack while waiting for your flight, but do not expect much more.