After a very early morning wake-up call I have made it to Nouméa La Tontouta airport and was very happy to make my way to the new Aircalin Hibiscus Lounge at the airport to have some breakfast, accessible thanks to my Flying Blue Gold Card, which is in fact also the frequent flyer program of Aircalin, the national airline of New Caledonia. It feels a bit strange that the Flying Blue program, usually associated with European airlines such as Air France & KLM, is also used by an airline based on the other side of the world, but today this is much appreciated.
And the lounge is a very positive surprise indeed. I visited the old lounge in Noumea a few years ago, which was nothing to write home about. Old, worn and boring with little to eat. But since then a new terminal has opened, actually a new section of the old terminal, with passenger bridges to the aircrafts and with a brand new Aircalin Hibiscus Lounge. And it is quite innovative with a stylish interior and cool lighting effects.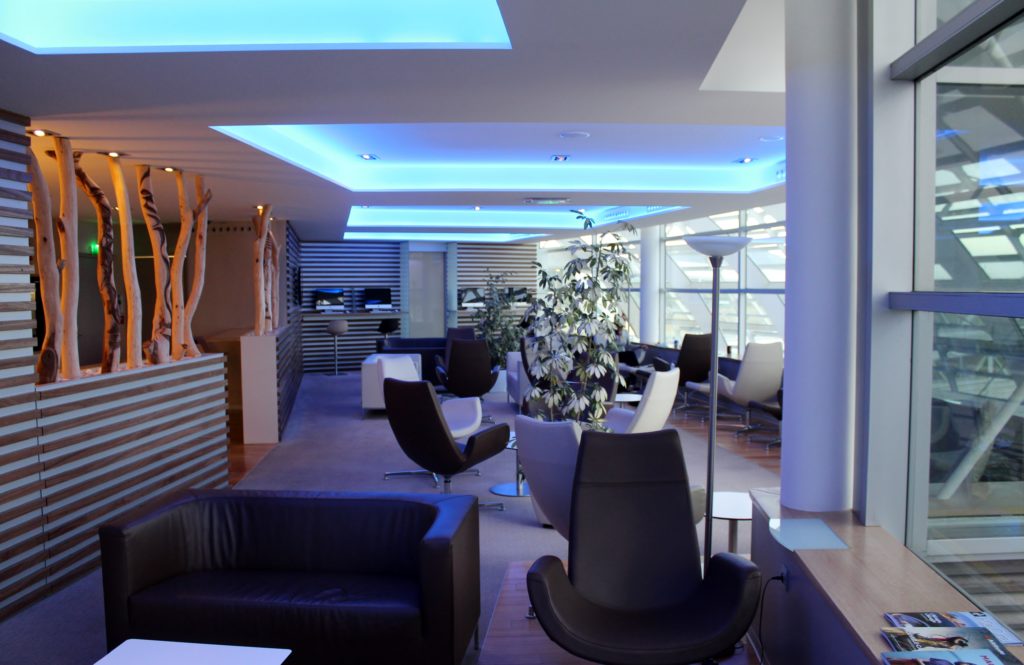 And there is a rather decent breakfast buffet as well. Nothing hot to eat unfortunately but a full continental breakfast is available for self service with fresh fruits, yoghurt with berries, croissants, and bread rolls with marmalade. And of course strong coffee and different fruit juices. And all of it with a nice presentation.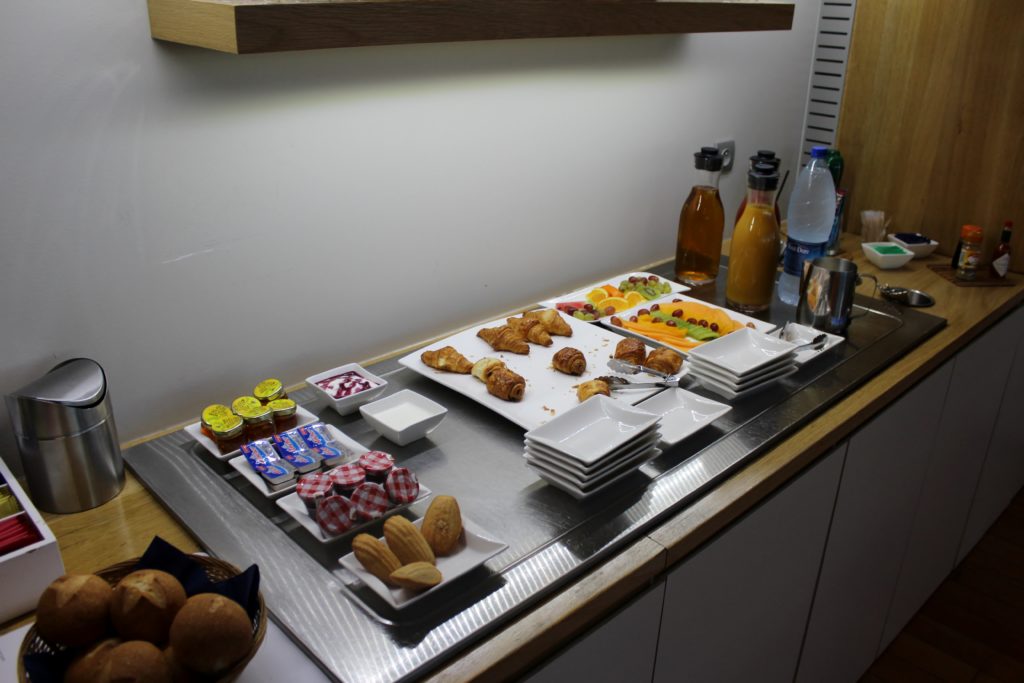 The lounge also offers a rather nice apron view of the two main airport stands. Not that there is much going on at the airport with never more than five passenger flights per day, but still rather nice, especially with the airport surroundings visible as well.
This was not at all what I had expected. Now waiting for the morning flight to Sydney.
Read the full lounge review here!