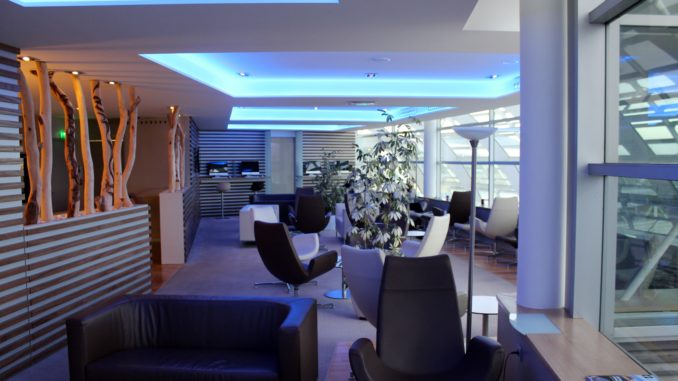 Where is it?

The Aircalin Hibiscus Lounge (Salon Hibiscus) is located airside in the international transit hall after security control and passport control. It is located on the second floor, one floor above the gate and shopping areas, and can be reached using the lift or the stairs.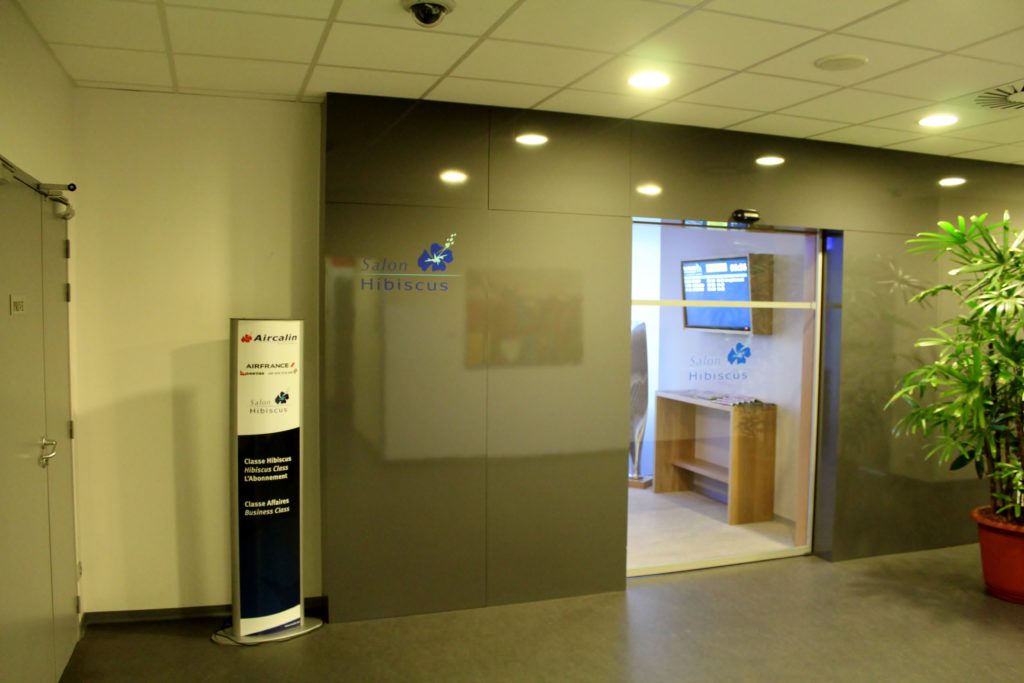 How do I get in?

This is the only lounge at La Tontouta airport used by all full-service airlines operating at the airport, including Aircalin, Qantas and Air New Zealand.
Access is provided to business class passengers and top-tier frequent flyers.
What's it like?

The lounge opened at the same time as the terminal extension and is a very modern and stylish lounge with a nice view of the apron, the runway and especially the surroundings.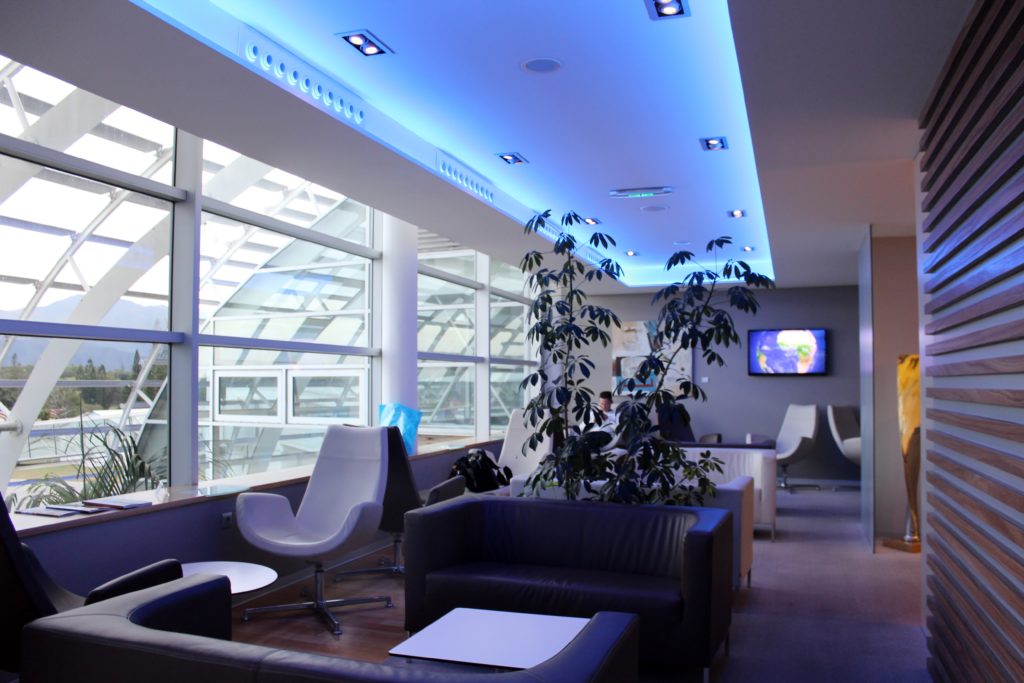 The lounge is not particularly large with seating for possibly 30-40 guests, but as there are rarely more than a handful international flights per day, often spread out during the day, the size is usually sufficient.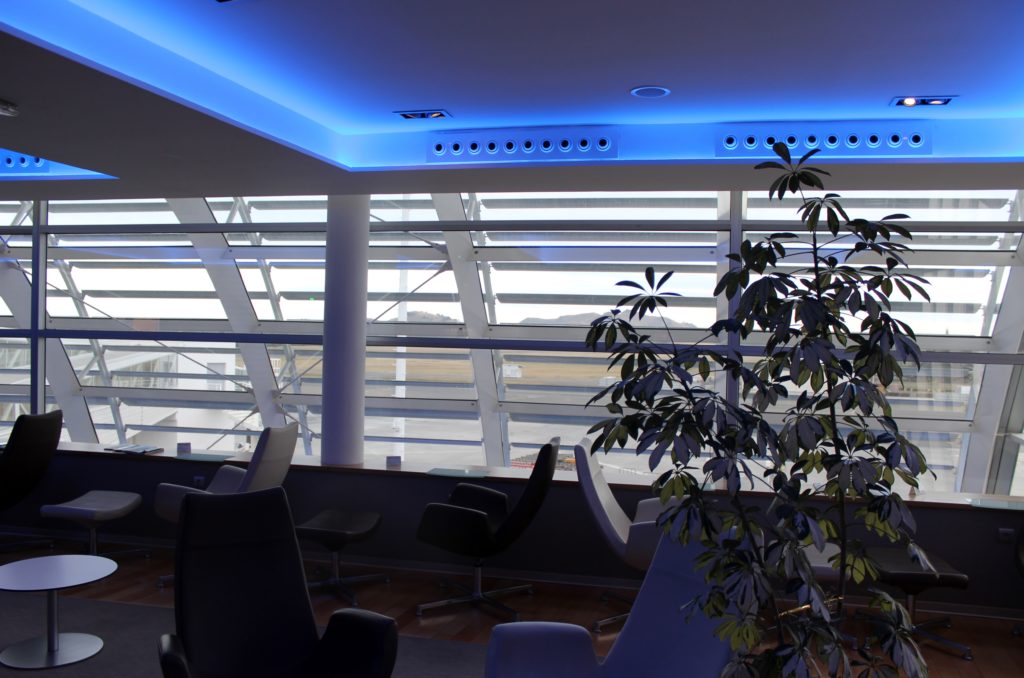 The interior is in white, grey and brown with comfortable sofas and armchairs and with effectful blue neon lighting throughout the lounge. There are also some traditional elements and some local art from New Caledonia part of the design.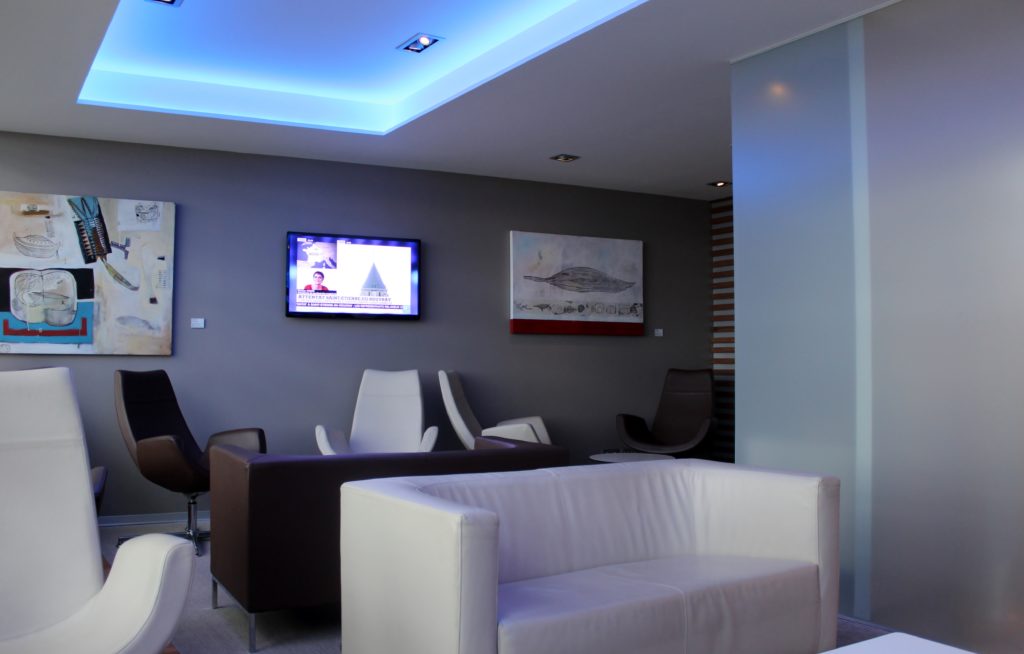 Food and drinks

The self-service buffet area is located in an adjacent room to the main lounge.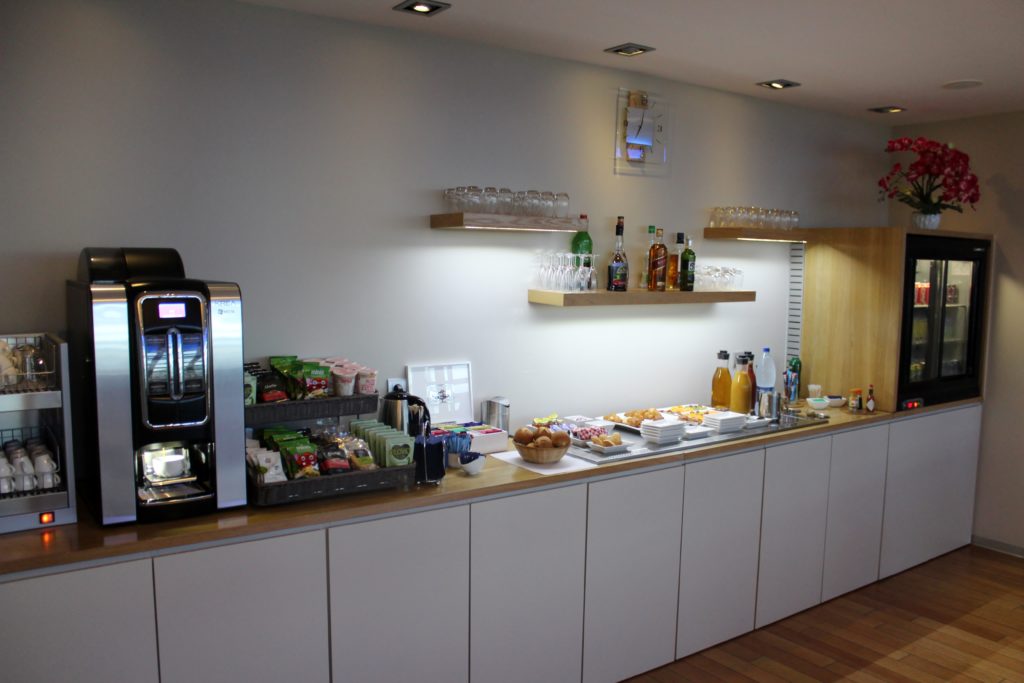 The buffet selection varies depending on the time of the day but includes a rather decent selection of cold cuts, sandwiches and snacks. In the morning different breakfast items are offered including yoghurt with jam, small marmalade jars, bread rolls, croissants and plenty of fresh fruits. However this is nothing hot to eat.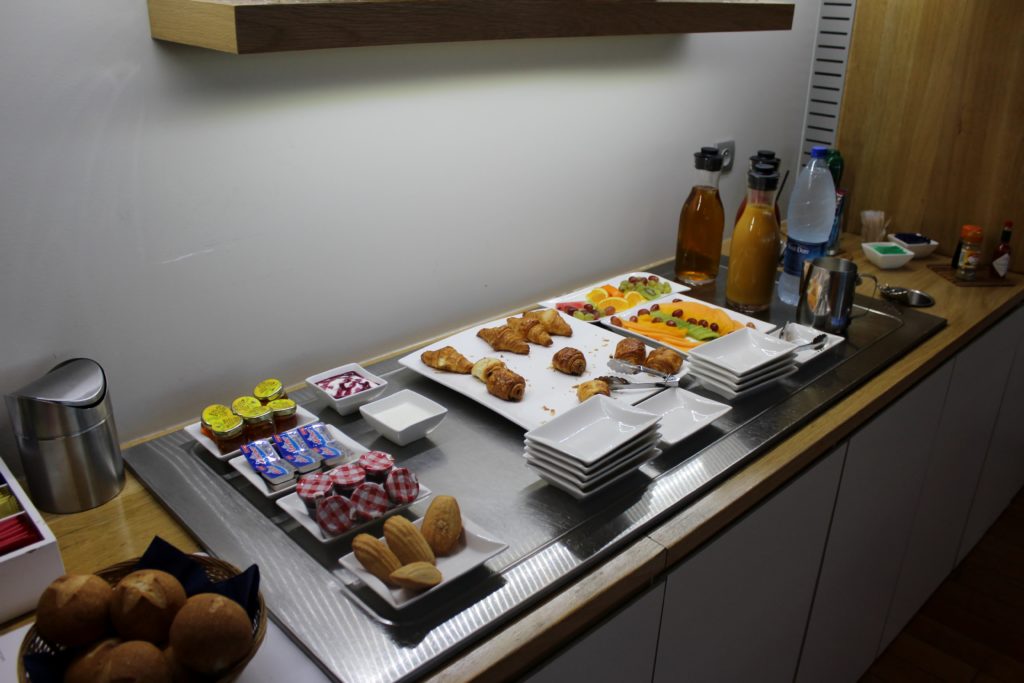 The drinks selection is also fairly decent and includes wine, beer, a standard selection of spirits, fruit juices, sodas and a coffee machine.
Facilities

A small selection of newspapers and magazines is available opposite the reception desk in the small lobby. Free wireless internet is provided and there is a small business centre with desktop internet computers. There are also several TVs throughout the lounge.
There are no restrooms in the lounge and no showers. The nearest restrooms are right outside the lounge by the stairs.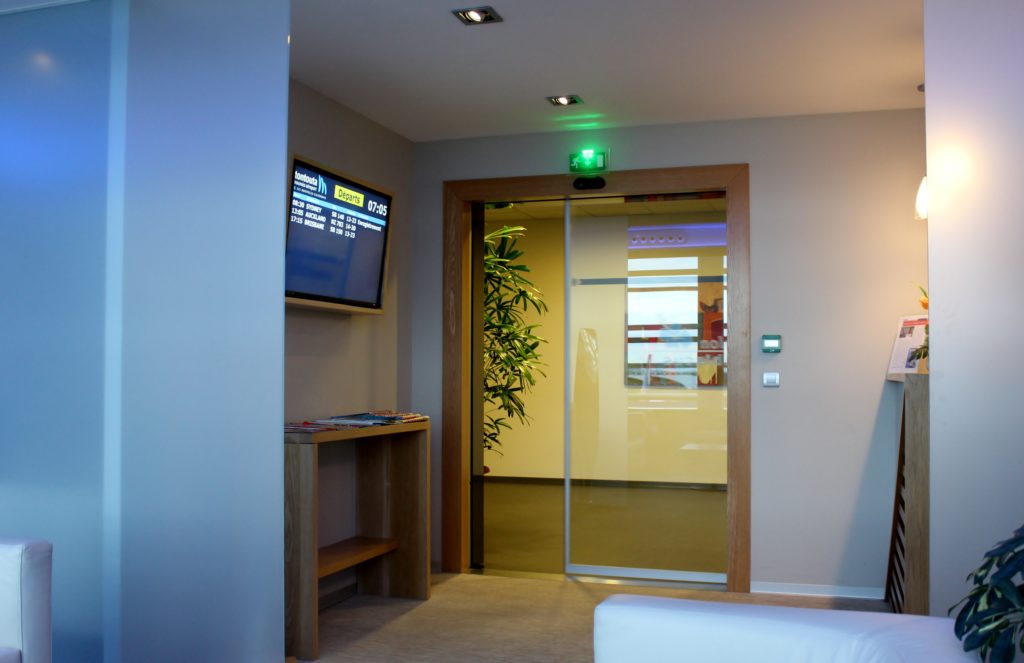 Final impression

A surprisingly modern and stylish lounge for such a small airport. Nice selection of cold food, snacks and drinks, nice interior and a good view of the apron and the beautiful surroundings.