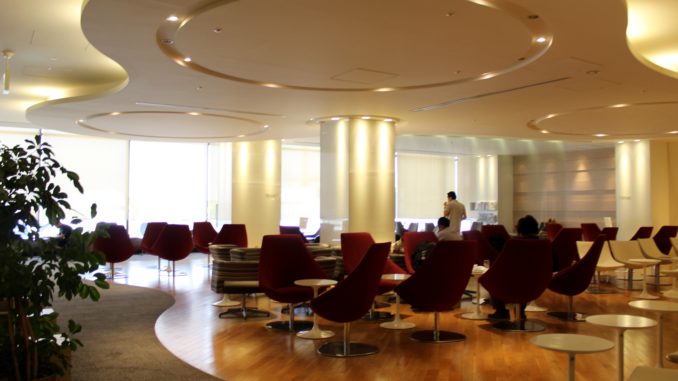 Where is it?

The lounge is located airside after the security control and passport control in terminal 1. The entrance is in satellite 2, on the third floor near gate 26.
How do I get in?

Standard Skyteam lounge access rules apply which means passengers travelling in Korean Air or with another Skyteam carrier in business class or first class or holding a Skyteam Elite Plus card travelling on Korean Air or Skyteam get access.
The lounge can also be accessed using Priority Pass.
What's it like?

The lounge has the latest Korean Air lounge design with a sleek and modern design, with most of the furniture in light wood and with design details in mostly white, red and dark grey.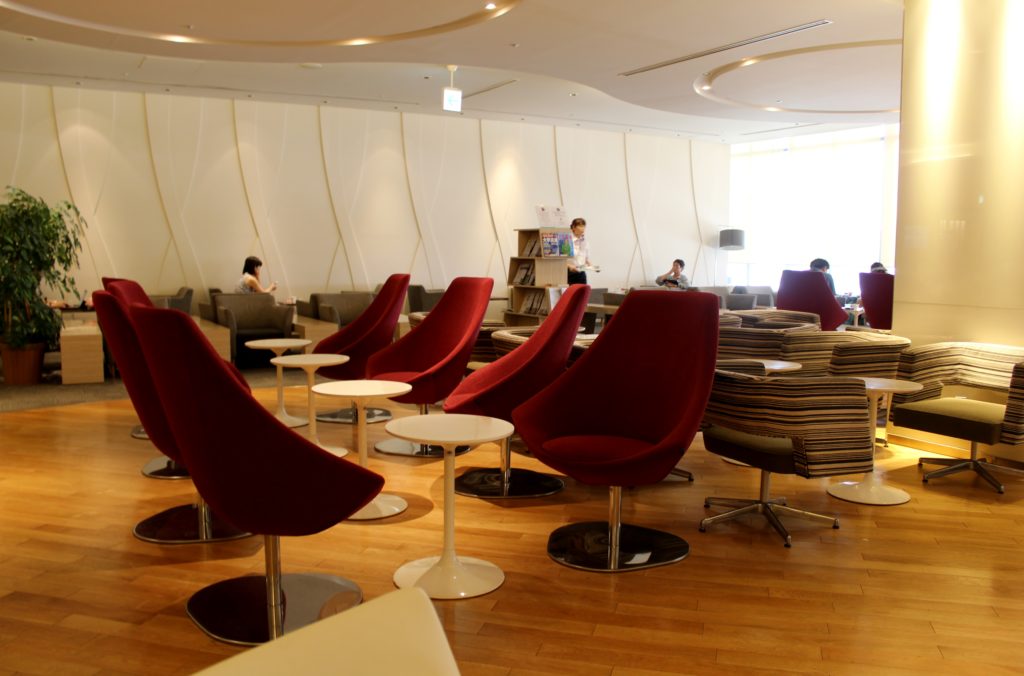 The lounge consists of several seating areas, most of them with armchairs and side table. Although the lounge has a contemporary design and the new Korean Air lounge design is vastly nicer compared to the old one, the lounge is rather boring. Although there is seating for a good number of guests there is not much else in there.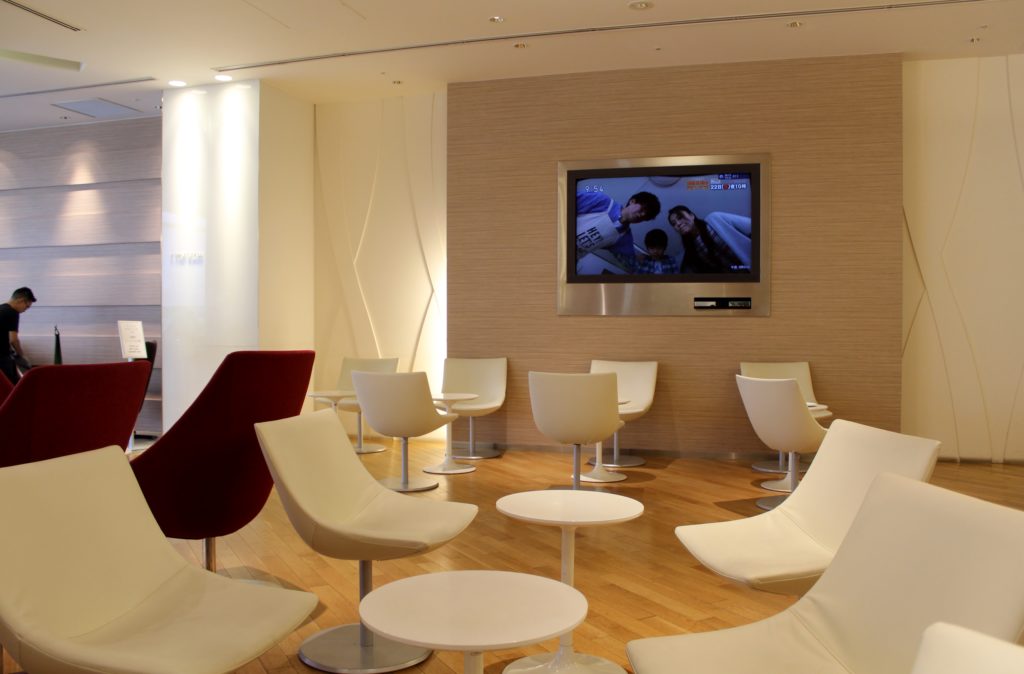 There is a limited view of the apron from the lounge, sometimes partly hidden by the curtains.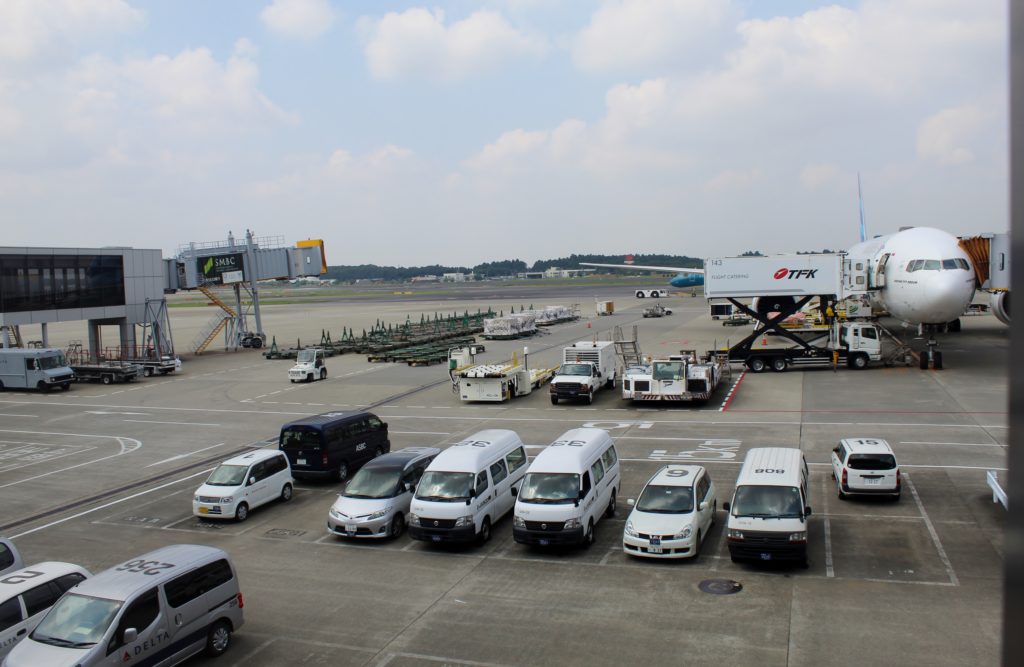 For passengers travelling in Korean Air First Class there is a separate first class section available. It is not a proper first class lounge in any way but just a roped-off area in the main lounge. This area is a bit more spacious with different armchairs, but there are no food and drinks inside.
Food and drinks

There is a self-service buffet in the corner of the lounge with a buffet table and a drinks corner.
The food selection is very limited and basically only consists of snacks such as pastries, cocktail snacks, Japanese snacks and instant noodles. There are not even any proper sandwiches, certainly no hot food and very little substantial. For the lounge of an international airline like Korean Air, at a major airport like Tokyo Narita, the selection is very disappointing.
The drinks selection includes a beer machine with two types of beer, a fridge with soft drinks, a soda dispenser and a coffee machine.
There is a limited selection of wine and spirits, including one red and one white wine, whisky, brandy and sake.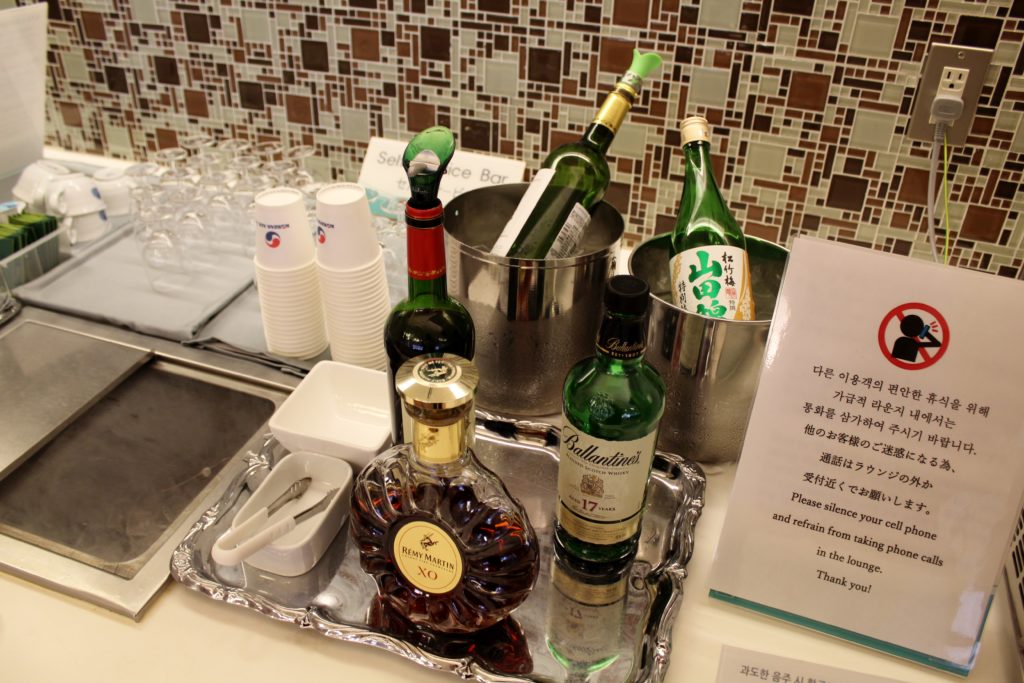 Facilities

Free wireless internet is provided and there is a rack with newspapers and magazines. There are also several TVs.
Restrooms are available inside the lounge.
Final impression

The lounge has a modern and contemporary design but is otherwise rather boring. The selection of food and drinks is disappointing for the lounge of a major international airline like Korean Air at a major airport like Tokyo Narita.