Where is it?

The T.E.I. Lounge is located landside in terminal 2. The entrance is on the 4th floor of the terminal building.
How do I get in?

Various lounge cards and credit cards get you in such as Diners Club, Priority Pass and Dragonpass.
What's it like?

The T.E.I. Lounge is not really an airport lounge in the traditional sense. The T.E.I. Lounge is a place to get a cup of coffee, check your e-mails and get some work done in a relaxed and quiet environment before or after a flight. You may arrive at the airport before check-in opens or you may have some time to kill after a flight while waiting for a train or a bus, then you can head here rather than having to hang around in the public areas.
Upon arrival at the lounge the woman working at the reception also clearly pointed this out, explaining that there would be no traditional airport lounge services such as food and alcoholic beverages, to avoid disappointment.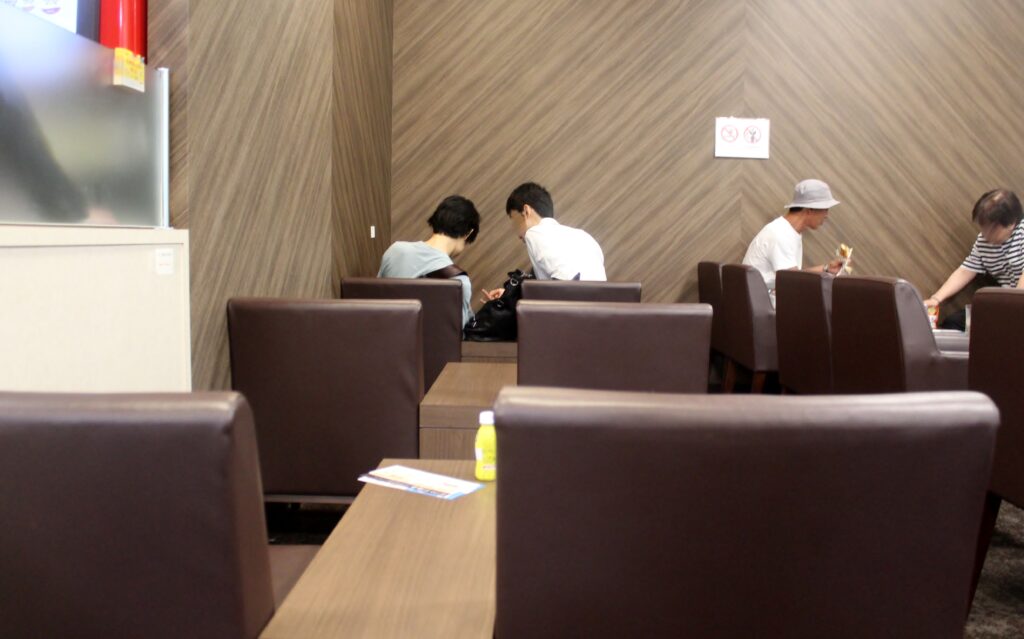 There are sofas and armchairs in brown leather in the lounge divided into different seating areas and there is a manned reception desk where you can get some help with various business services.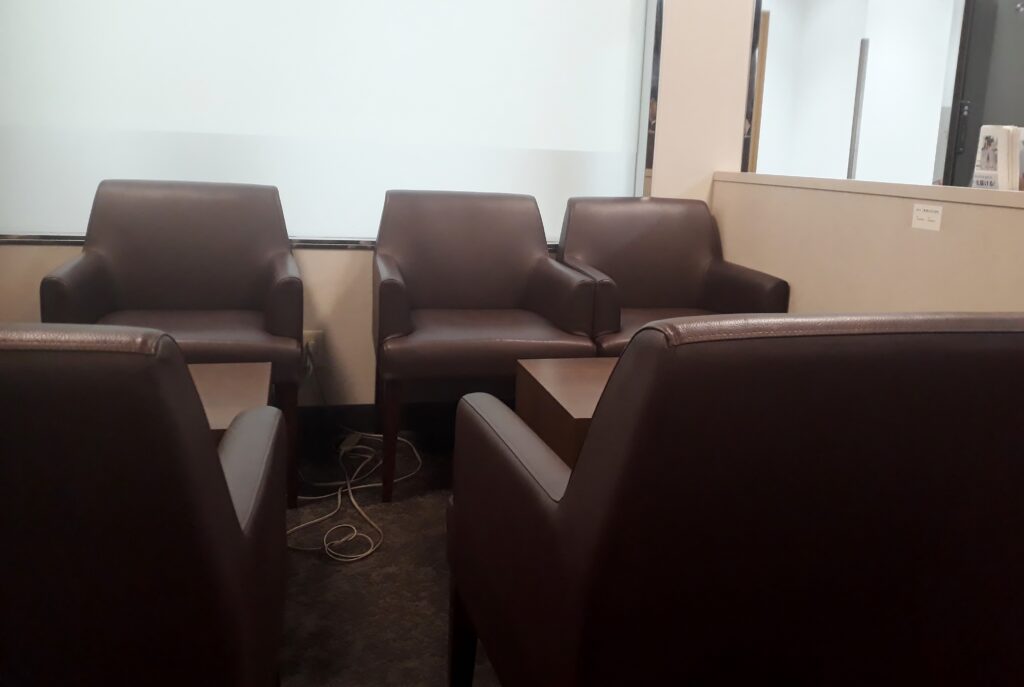 Food and drinks

The small coffee corner offers coffee, tea and various soft drinks for self service. There are no alcoholic drinks and there is virtually nothing to eat.
During the morning visit the woman at the reception also handed out some kind of yoghurt.
Facilities

Free wireless internet is provided, there are some internet computers and there is a selection with newspapers and magazines, most of them in Japanese.
At the reception desk all kinds of business services are offered such as sending fax messages, photocopying and printing.
Final impression

A small landside lounge with coffee, tea and soft drinks where you can relax, check your e-mails and get some work done before or after a flight. But this is not a full-service lounge and there is very little to eat and drink.