Where is it?

The JAL domestic lounge is located airside in the domestic transit hall of terminal 2, which is separate from the international transit hall.
The lounge is located after security control, on top of the escalator on level 3.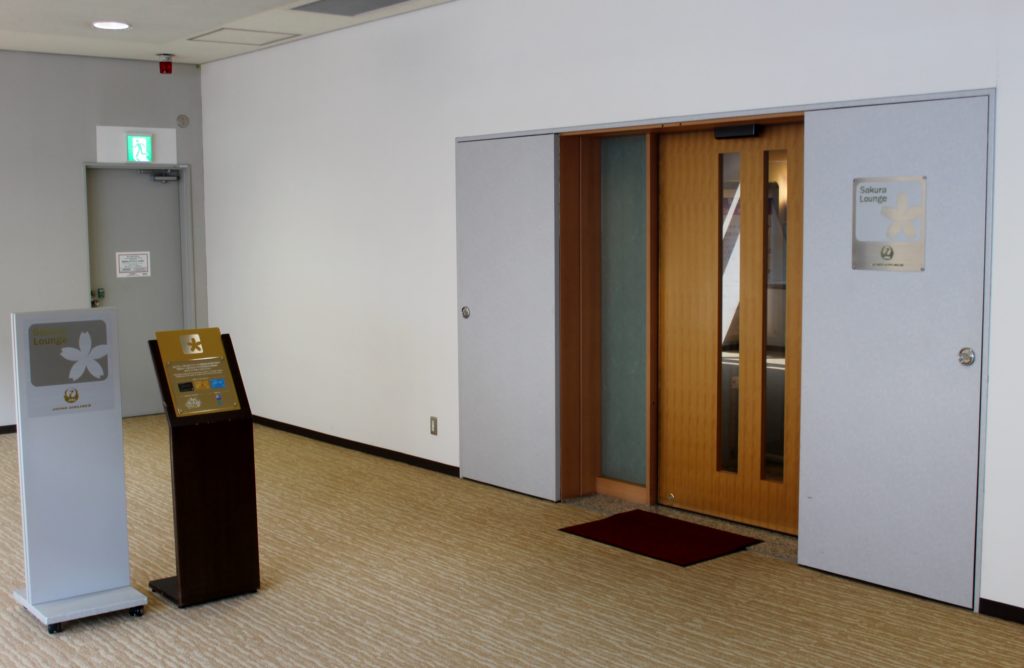 How do I get in?

Passengers travelling in JAL business class get in as well as passengers holding a OneWorld Sapphire or Emerald card travelling on JAL.
What's it like?

The JAL domestic lounge is a rather small and simple but orderly lounge divided into two rooms with mostly armchairs in black and brown.
The lounge is clean and well-maintained and the staff are friendly, pretty much as always in Japan, but other than that this is nothing to write home about. A place to grab a coffee or a snack while waiting for boarding of the flight to start. It is quite different from the lounges available in the international transit hall at Narita.
Food and drinks

The self-service buffet offers some sandwiches and pastries and a rather interesting selection of drinks, including the standard Japanese beer machine, a bottle of whisky but no other alcoholic drinks. And of course soft drinks are available, with a soda dispenser and a coffee machine.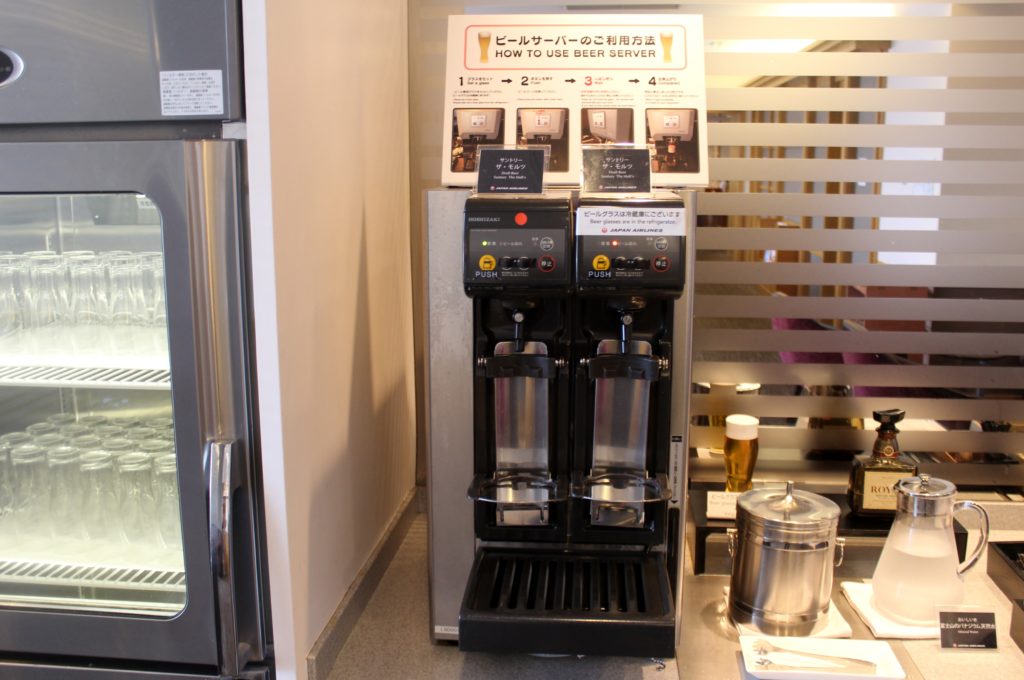 Facilities

Restrooms are available in the lounge and there are also showers.
Free wireless internet is available in the lounge. There are also a few TVs and a selection of newspapers and magazines.
Final impression

A rather basic and unremarkable domestic lounge with a limited selection of snacks and drinks. Perfectly fine to spend 30 minutes inside while waiting for a domestic flight but certainly not worth arriving hours in advance to visit.