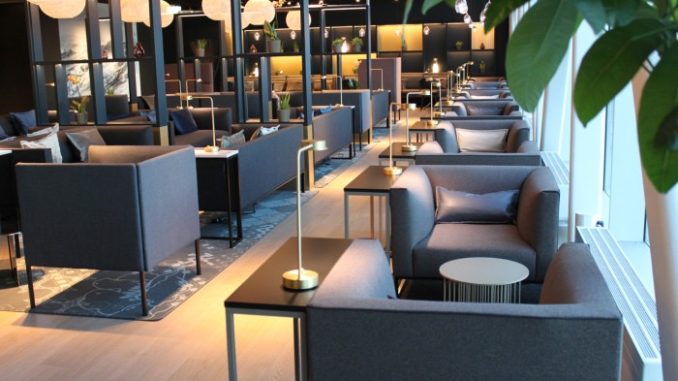 A new business lounge has opened at Stavanger Sola airport in Norway. The new lounge is located in the international transit hall and is open to travellers on international flights.
The lounge is managed by Select Service Partner (SSP) and according to the Managing Director Morten Solberg Nilsen the focus of the lounge is not to offer luxuries such as champagne and canapés but rather what frequent travellers in Norway ask for, like coffee, and traditional porridge in the morning. The lounge should be a place to work or relax before the flight.
The design and the interior have been created to reflect the region of Rogaland where Stavanger is situated. The lounge has still not been given a name though. At the moment there is a competition for naming the lounge with the chance to win a lounge pass valid for a full year. The competition is available on www.avinor.no/svg.