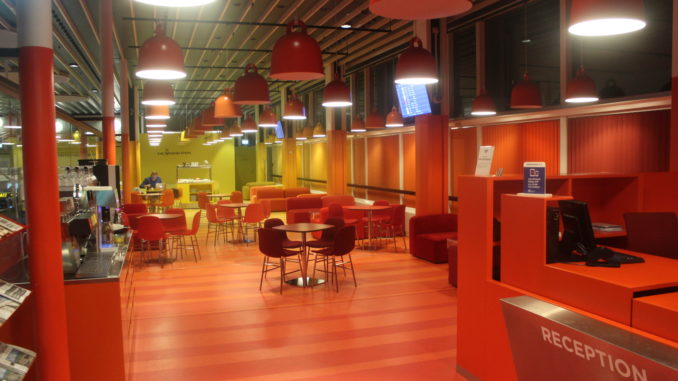 A new lounge has just opened at Copenhagen Kastrup airport called 'Atelier Relaxium Lounge'. It is a third-party and pay-in lounge located in the Schengen transit hall, at the end of shopping area close to concourse A.
It is a new and rather innovative concept described like this on the airport webpage.
"Atelier is a colourful place that has something for everyone. Its vibrant colours will make you smile, relax and enjoy your wait…or offer peaceful surroundings in which to concentrate."
Different colour schemes are used for different parts of the lounge with different purposes.
The yellow, orange and red areas are for people on holiday who want to have a fun and relaxed place.
The blue and green areas are for people who want peace, quiet and tranquility. Either to work or get some rest.
The lounge is currently used by Finnair, Air France and KLM for business class passengers and top-tier frequent flyers and it is also possible to pay for access at 189 DKK.
The lounge is open from 5 am until 8.30 pm (8 pm on Saturdays).