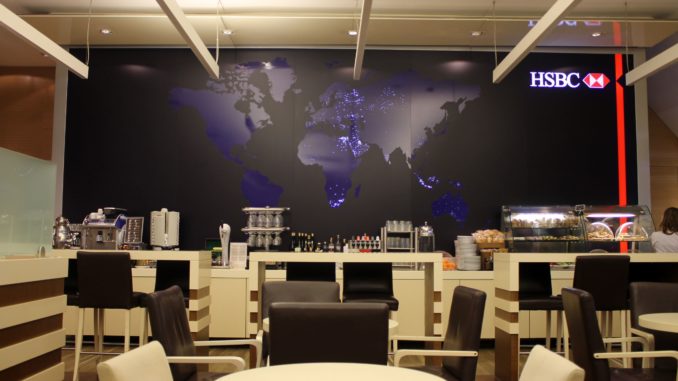 Where is it?
The HSBC Lounge is located in the transit hall in the international terminal, on the first floor right above the food court. There are several other lounges in the same area and although this particular lounge is not signposted throughout the terminal the general lounge area is.

How do I get in?
HSBC Premier Club card holder get access by showing their credit card at the reception but it is also possible to enter by paying at the reception desk or by using various lounge cards such as Priority Pass.
What's it like?
The lounge is basically consists of one large room with the entrance and reception desk right in the middle. The room is further divided into a restaurant area with the self-service bar and buffet and tables where guests can eat properly and another area with sofas and armchairs where guests can relax.
The interior is bright and airy and goes in mostly white and brown colours with several plants. The centrepiece is the large world map placed above the self service buffet with twinkling dots, most likely representing the locations of the HSBC branches around the world. It is quite fun to watch.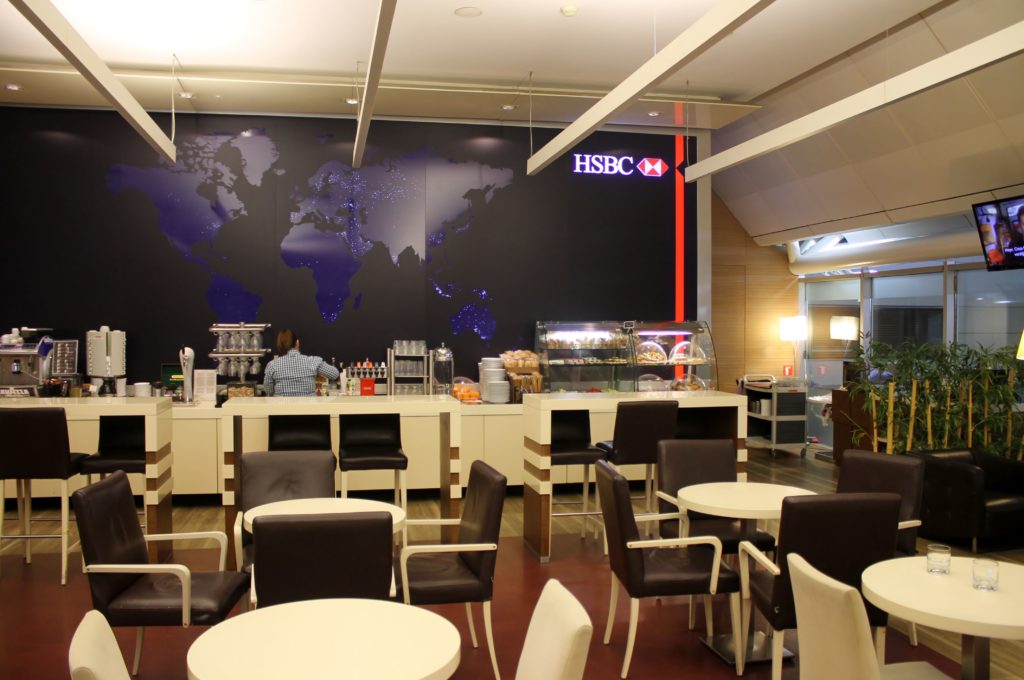 Food and drinks
A decent selection of sandwiches, vegetables, cold snacks, fruits, pastries and Turkish desserts is available for self service. No hot food is offered or any substantial cold food such as pasta or cold cuts, but for a snacks lounge the selection is not bad at all.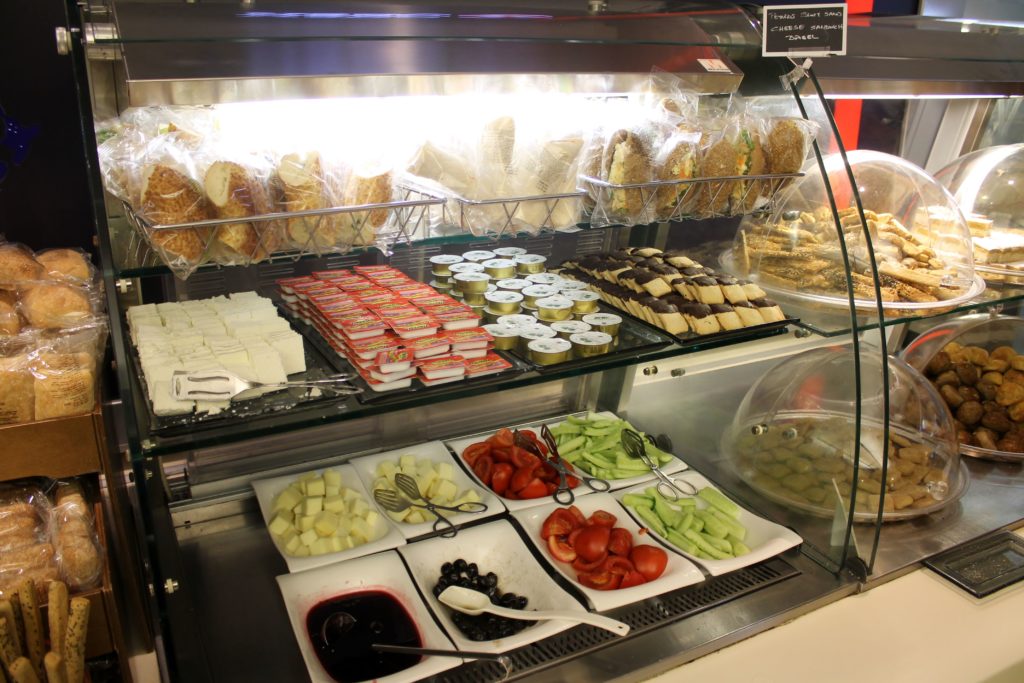 The drinks selection includes red and white wine, Turkish Efes beer on tap, a standard selection of spirits, sodas and juices, coffee and tea.
Facilities
Free wireless internet is offered and given at the reception desk. Restrooms are available in the lounge but there are no showers. Several TVs are available as well as a basic selection of newspapers.
Final impression
This is a standard third party lounge with nothing out of the ordinary in terms of facilities. A large tidy room with comfortable seating and a pleasant design. However the snacks buffet is particularly nice with a wide selection of sandwiches, pastries and desserts, easily comparable to a cafe.