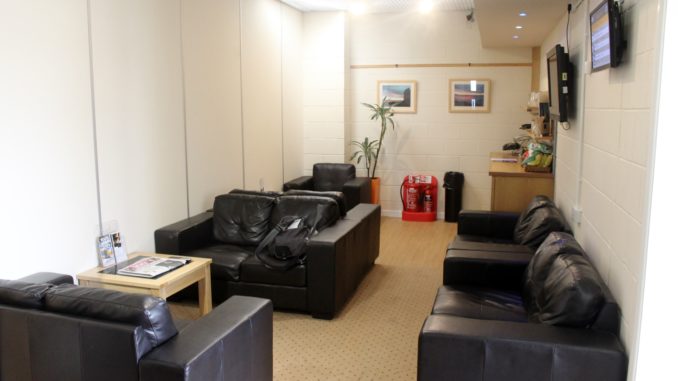 With seating for only 12 guests this must be the smallest lounge I have ever visited. The lounge in question is the Executive Lounge at Newquay airport, located in Cornwall in the south-western part of England. This is a popular region for holidaymakers during the summer when there are many seasonal routes to Newquay airport.
Giving a description of the lounge is easy. A few black armchairs and sofas, a TV, a small buffet area in the corner and a panorama window in the small adjacent room with a view of the apron.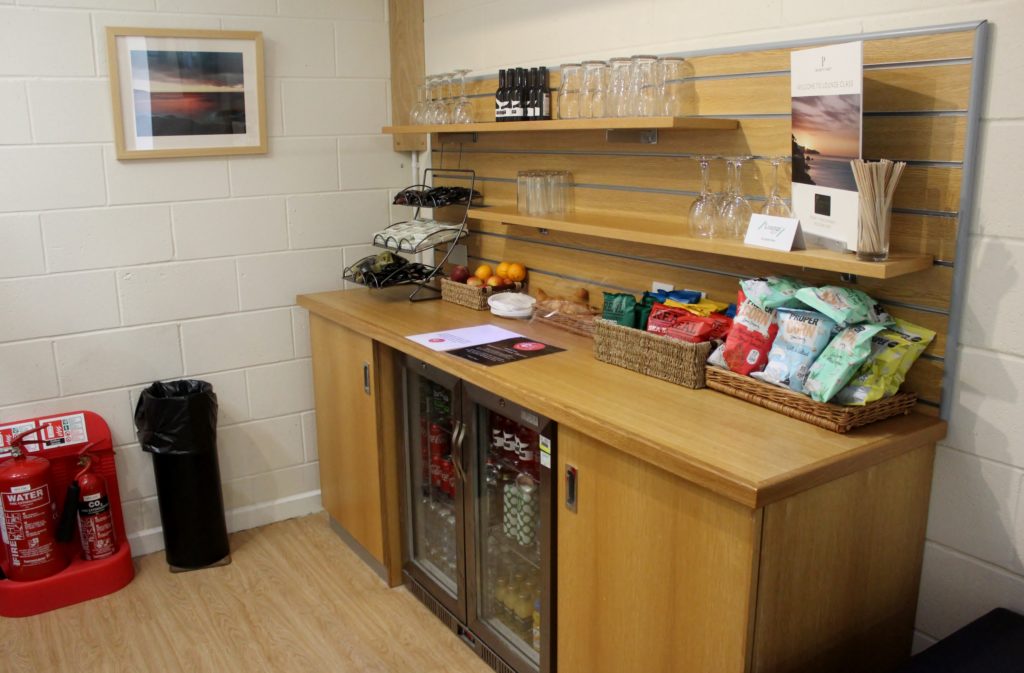 But the lounge is surprisingly nice, tidy and well-maintained. There are many larger lounges in the world that are far worse in terms of design, furniture and cleanliness.
A glass of white wine, a croissant, a banana and a danish. Coffee and tea can be ordered from the cafe just outside by showing the lounge receipt as there is no coffee machine in the lounge. Actually a rather pleasant way to wait for the flight in a very nice region of the United Kingdom. Very nice to see such a small regional airport making an effort.
In order to use the lounge you need to register at the information desk in the departure hall next to the check-in desks. After registration you will be given the access code to the lounge, which you enter on a pin pad next to the door. This is very important as the lounge is unmanned and there is no way to register airside after you have passed the security control.