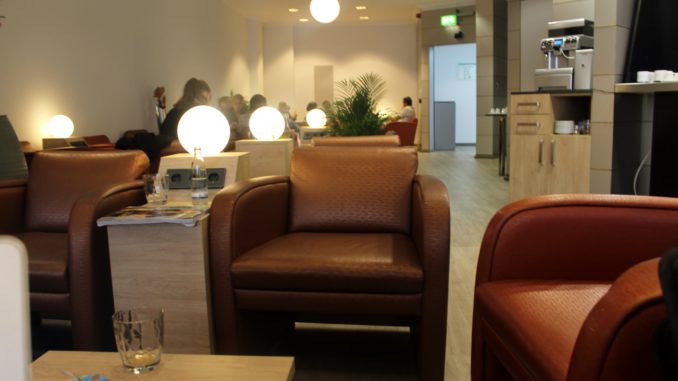 Where is it?

The Premium Traveller Lounge is located airside in the Schengen area of terminal 2. The entrance is next to the Air France Lounge, close to gate D26.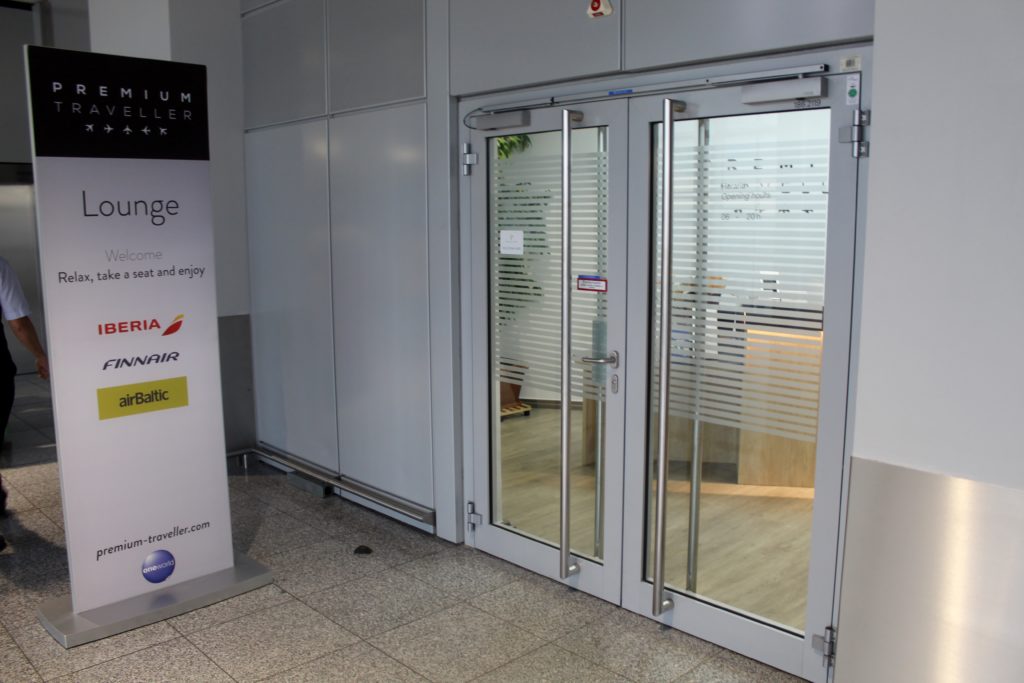 How do I get in?

The lounge is currently used by Iberia, Finnair, Air Europa and Air Baltic for their premium passengers.
It is also possible to enter using various lounge cards such as Priority Pass.
What's it like?

The Premium Traveller Lounge used to be an Iberia Lounge until Iberia decided to close its lounge in Frankfurt. It was consequently taken over by the Premium Traveller company and is now run as a third-party lounge. However the design is still pretty much the same and even the staff seem to be mostly the same, as both women at the reception desk were Spanish-speaking.
The lounge has seating for around 40 guests. It is quite bright with plenty of natural light due to the large panorama windows, which unfortunately face the parking lot and the passenger drop-off areas rather than the apron.
Although the lounge has been around for some time it is still well-maintained and the design is still fairly elegant in mostly wood and with brown leather chairs.
Food and drinks

The self-service buffet offers sandwiches, snacks, pastries, yoghurt and fresh fruits. The selection varies a bit depending on the time of the day. No hot food is available.
The drinks selection includes beer, wine, a standard selection of spirits, juices, soft drinks and coffee machines.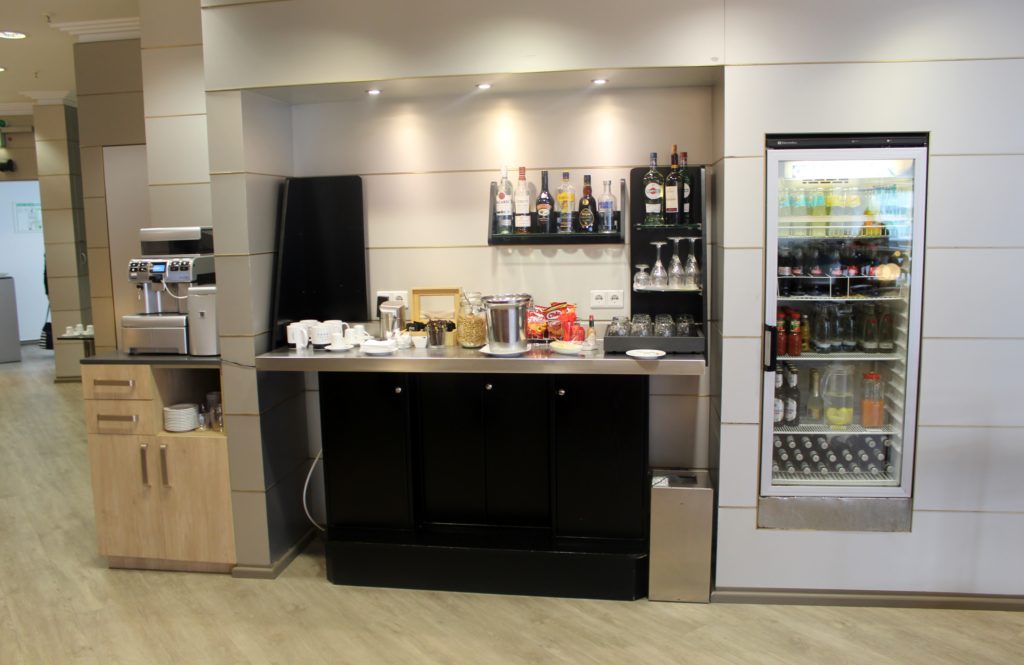 Facilities

Free wireless internet is available, there is a TV and a good selection of newspapers.
There are no showers or restrooms in the lounge. The nearest restrooms are the public ones in the transit hall outside.
Final impression

The lounge itself is fairly basic. It is small with a limited selection of drinks and snacks but it does have a rather elegant and attractive design. Basically it does its job for a shorter visit.