Where is it?

The lounge is located in the international transit hall after security control and passport control. After passing through the large taxfree shop the lounge is located on the right hand side in the gate area.
How do I get in?

Only a very few airlines use the lounge for their premium passengers such as Lufthansa and TAROM, but it is possible to enter the lounge using a wide variety of credit cards and lounge schemes such as Priority Pass.
What's it like?

The lounge is very small, basically just a room with some sofas and armchairs in black leather. The interior is fairly uninspiring compared to many other lounges throughout Europe but the lounge is still significantly nicer than the transit hall and gate area just outside which is small, dark and often overcrowded at peak time with people everywhere and hardly no seats.
During the visit there were passengers entering the lounge on average every second minute to ask about access at the reception desk, just in order to find somewhere to sit.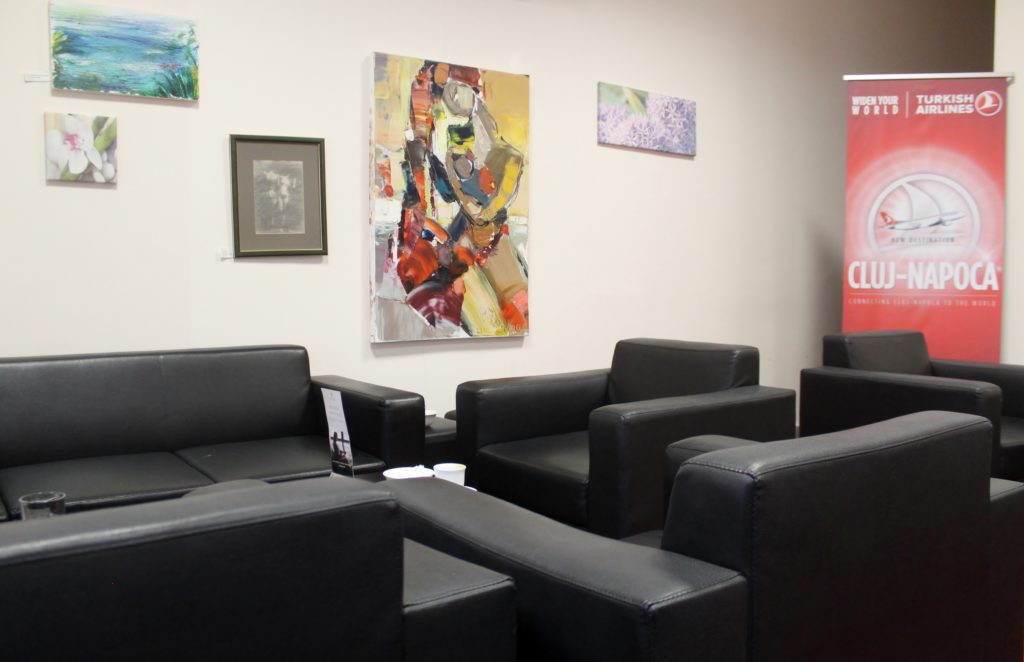 Food and drinks

There is a small self-service buffet counter in the lounge with beer, wine and a standard selection of spiritsas well a fridge with juices, soft drinks and a coffee machine.
The food selection is limited to snacks such as chocolate croissants, cookies, nuts and crisps. There is also some yoghurt in the fridge.
Facilities

Free wireless internet is offered, there are some newspapers and magazines available from a rack and there is a TV mounted on one of the walls.
Restrooms are located inside the lounge behind the reception desk.
Final impression

The lounge itself is nothing to write home about with a rather uninspiring design but it is lightyears better than waiting in the small and sometimes overcrowded transit hall. A full drinks selection is available with both alcoholic and non-alcoholic drinks as well as some basic snacks.