Where is it?
The Air France lounge is located in the main and original hexagon-shaped terminal building, frequently referred to as 'Terminal A'. The lounge is located landside on level 2, on a balcony overlooking the departure hall. The stairs and the lift can be found close to the south entrance, not far from terminal D and terminal E. The lounge is right above the British Airways Lounge.

How do I get in?
Air France, KLM and passengers of other Skyteam carriers get access if travelling in business class or holding a Flying Blue Gold or Platinum card or a Skyteam Elite Plus card.

The lounge is also used by Air Berlin, one of the main airlines at the airport, as they do not operate any lounges on their own, apart from the premium waiting areas (or 'Aircafes'). Access is given to Air Berlin business class passengers and passengers with a Topbonus Gold or Platinum card or a One World Sapphire or Emerald card.
The lounge is also used by Ukraine International Airlines.
What's it like?
The lounge has the standard Air France lounge design with most of the interior in wood and seats and armchairs in red and grey. It is not particularly large with limited seating, but the large windows provide a lot of natural light which makes the lounge feel larger than it really is.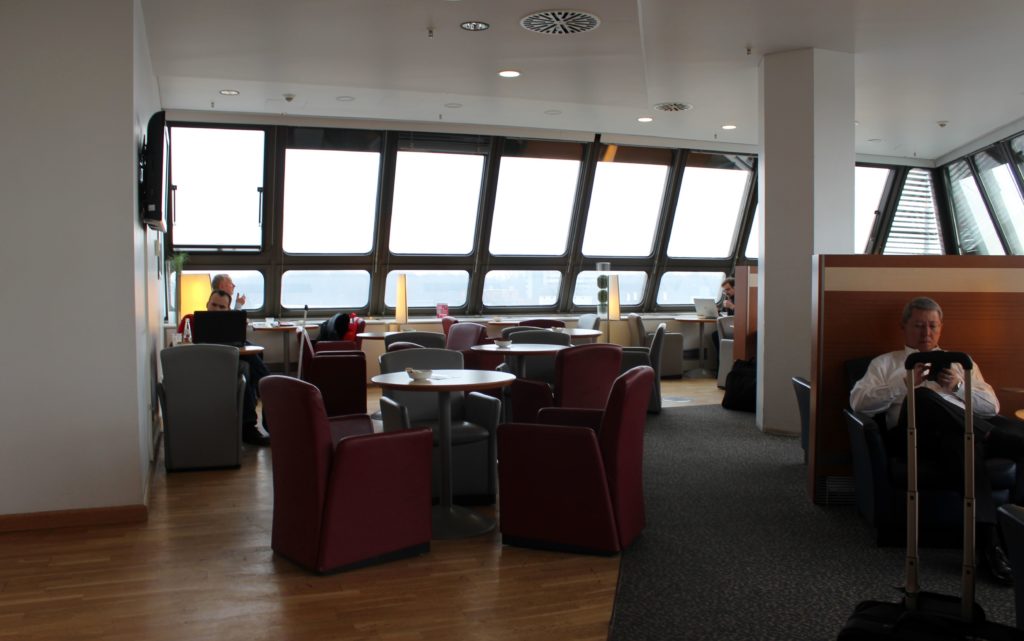 The reception desk is right in the middle of the lounge, as a small island, surrounded by seating areas. On the immediate right after entering there is a small section which is often roped off for passengers connecting to a flight in Air France La Première (first class) in Paris.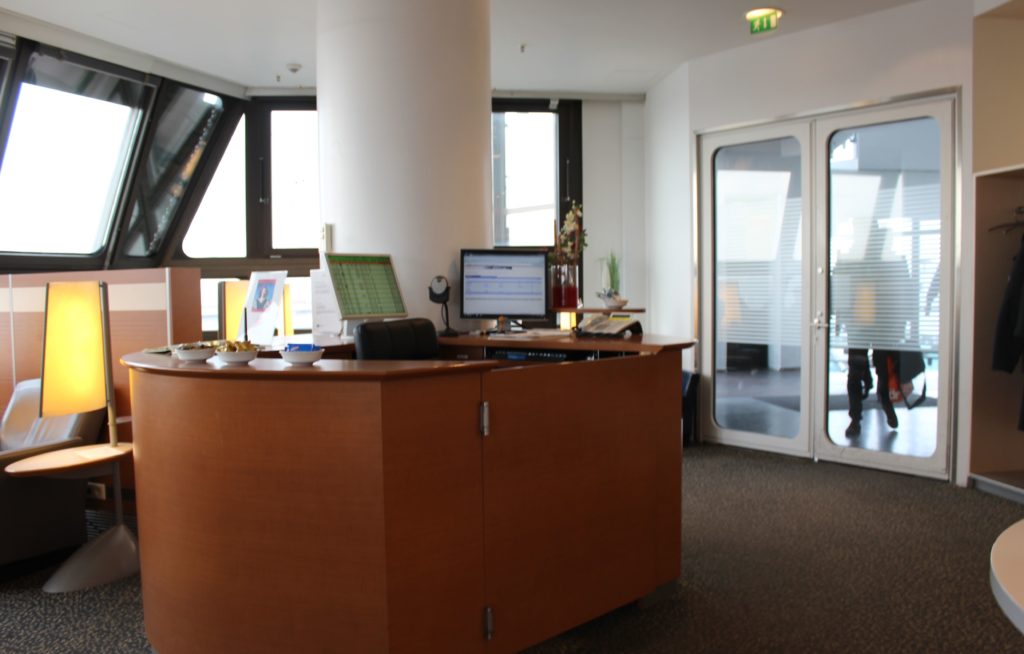 The lounge has been around for some time and is starting to show its age. But as with most airlines Air France probably does not want to invest more money in a lounge that is to close when the new Brandenburg airport finally opens.
Food and drinks:

The self-service buffet is located to the left when entering the lounge with one section for food and snacks and one section for drinks.
Food is limited to pre-made sandwiches, yoghurt with different flavours, cheese and crackers, fresh fruits, cookies, pastries and cocktail snacks. No hot food is offered and unfortunately not much substantial to eat.
Juices, sodas, mineral water, beer and white wine are available from two fridges. A coffee machine is available around the corner.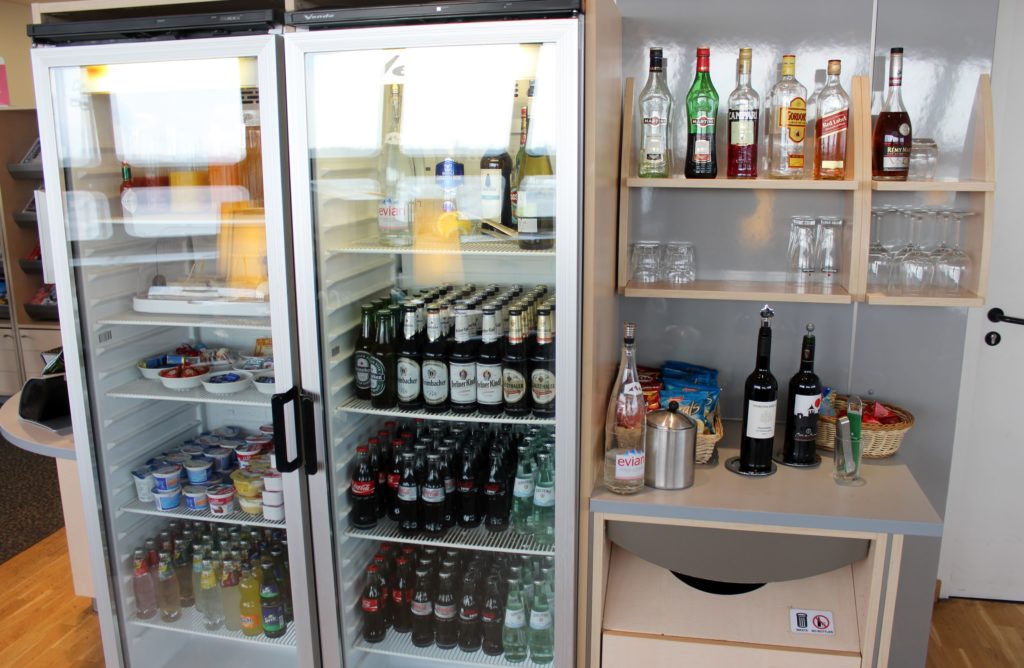 There is also a standard selection of spirits.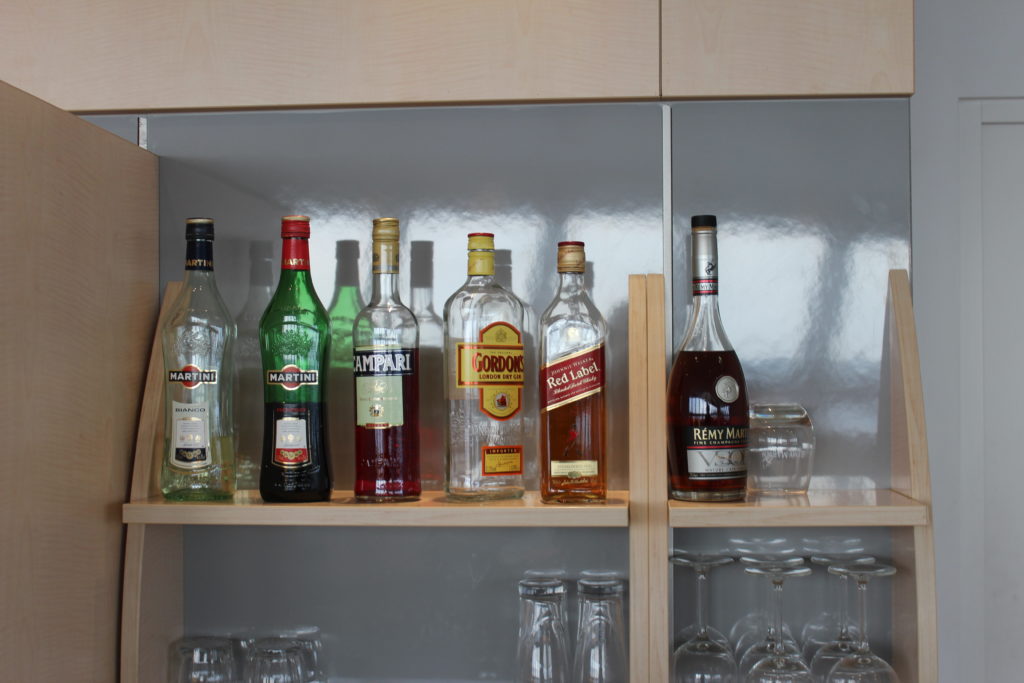 No champagne is on offer but there is a sparkling wine available for self service with proper glasses on a tray. The brand is Bouvet-Ladubay from the Loire Valley in France.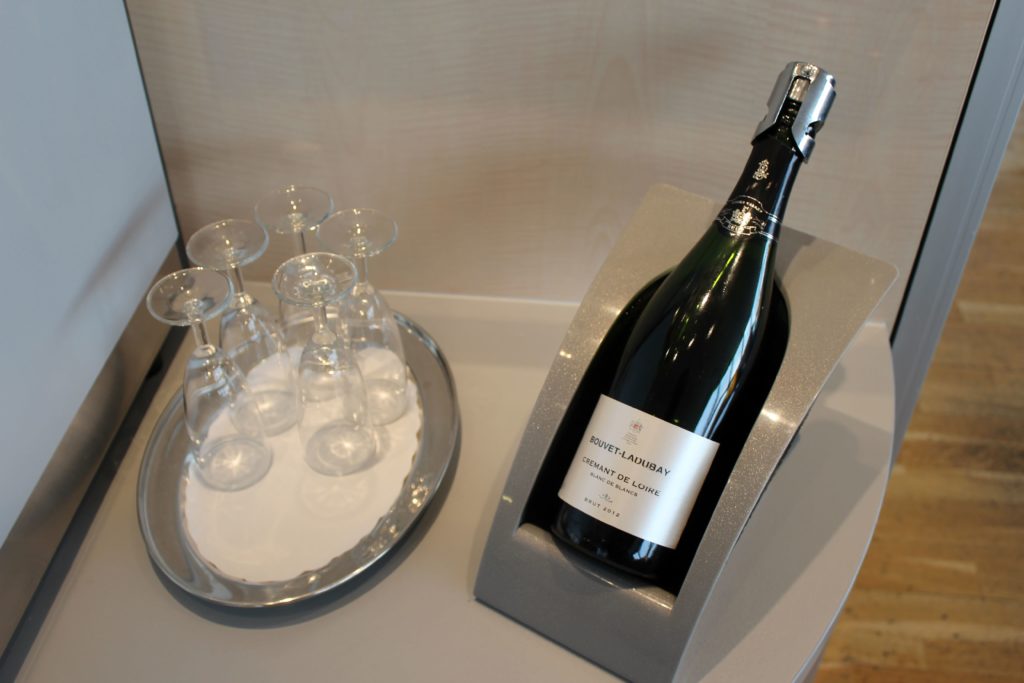 Facilities:
A standard selection of newspapers and magazines is available from a rack next to the self service buffet. Free wireless internet is also available.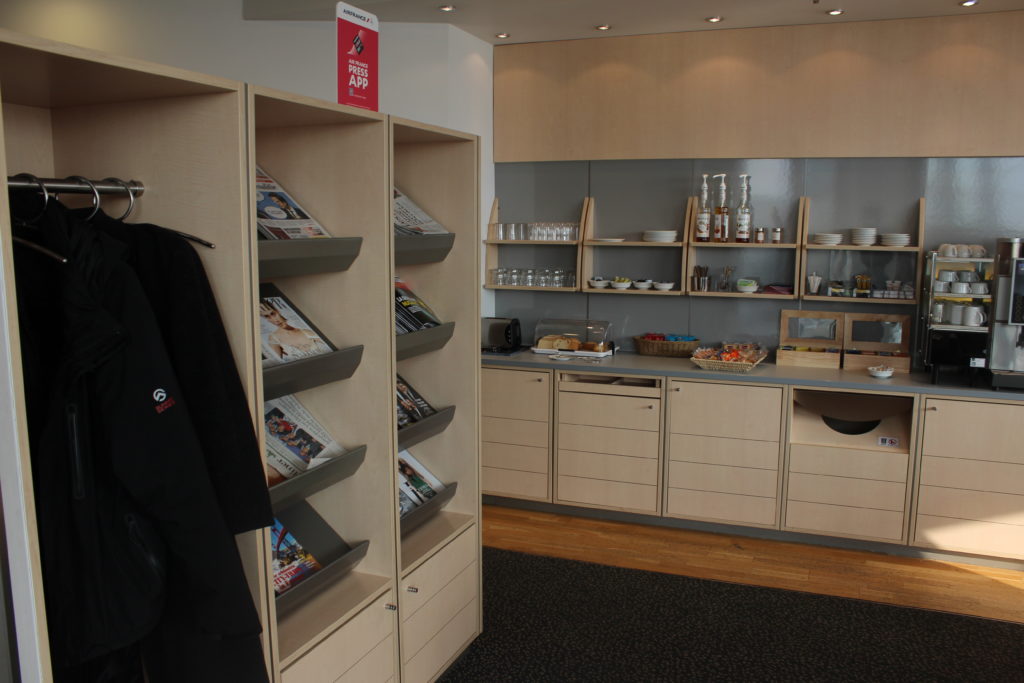 There is a limited view of the aprons at terminal A and terminal D through the windows.
Unfortunately there are no restrooms in the lounge, nor any showers. Passengers are advised to use the public restrooms close to Starbucks but as the lounge is located landside and not in a sterile area after a security control point passengers are asked to take their belongings with them when temporarily leaving the lounge to visit the restrooms, unless you have a travel companion who stays in the lounge and who can keep an eye on the belongings.
Final impression:
A standard Air France lounge with an acceptable but somewhat limited selection of food and drinks. Very friendly staff. The lounge will not win any awards anytime soon, but on the other hand none of the lounges at Tegel airport are great these days.