Finally a new third-party lounge has opened in the non-Schengen area at Amsterdam Schiphol. Although it is not the easiest lounge to get to at the moment, as the area next to the lounge is under renovation and passengers even have to go outdoors for a minute and follow a covered walkway, once at the lounge it is actually worth the hassle.
The new lounge is a very nice improvement compared to the old and very worn Servisair non-Schengen lounge and vastly better than the terrible Aspire lounge in the Schengen area.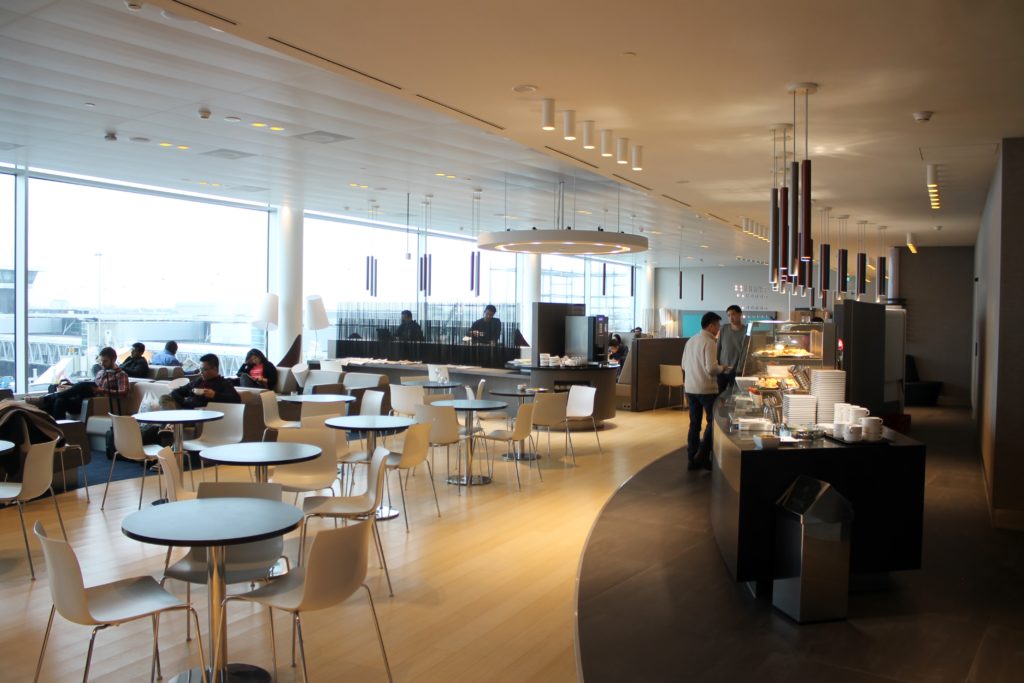 The lounge has a very fresh, attractive and contemporary design in mostly light colours and with furniture and design details in brown and black. It is divided into several seating areas with a separate area on the opposite side from the entrance which can be roped-off for a specific airline or a group of passengers. There is even a small separate buffet in this area.
The main buffet area offers light cold food and snacks for self service as well as soft drinks, alcoholic drinks (including wine, beer and spirits) and of course coffee and tea.
The lounge also has a wonderful view of the apron and two of the runways through the large panorama windows. The view is most enjoyable, both during the day and later in the evening, and the panorama windows provide plenty of natural light and give the lounge a very spacious feeling.
The lounge is used by several full-service airlines flying to non-Schengen destinations, especially airlines not members of the Skyteam and OneWorld alliances, which mainly use the KLM and British Airways lounges.
It is also possible to access the lounge using various lounge cards and credit cards and by payment upon arrival at the reception desk.