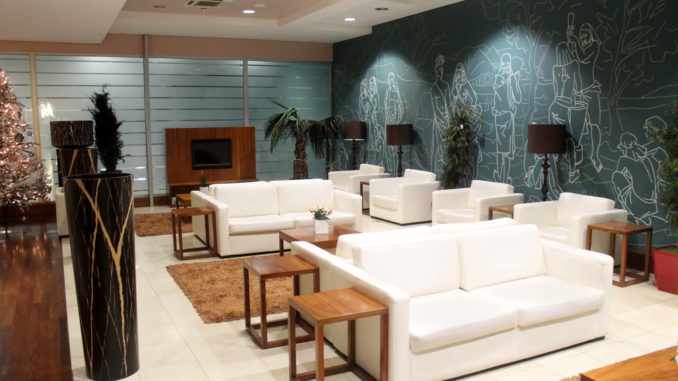 Early morning at Luanda Quatro de Fevereiro Airport waiting for my most anticipated flight in a very long time, a flight in TAAG First Class from Luanda to Johannesburg. There are not that many airlines in the world still offering a first class cabin but quite surprisingly there is one in western Africa. And there is hardly a single review on the entire internet of the product, so this could be anything from truly fantastic to a complete disaster.
At least TAAG offer a first class lounge in their hub at Luanda airport, or rather a lounge with a first class section. In practice it is not quite as fancy as it may sound.
The TAAG Lounge is divided into two sections. You enter the lounge in the business class section and then there is a small corridor leading from the business class section to the first class section. The problem is that no one checks who actually enters the first class side. There is a desk in the corridor, which was probably originally placed there for this reason, but it is unmanned. So in practice anyone can enter the first class lounge.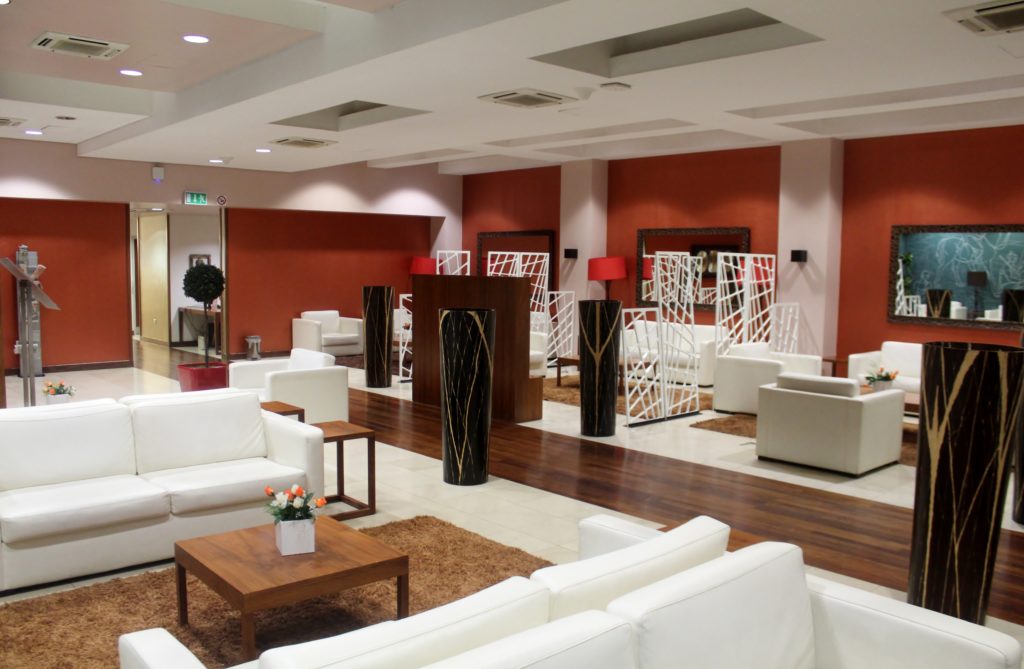 But the two lounges have completely different designs and furniture and the design of the first class section is surprisingly nice and feels more like a modern and contemporary Western airport lounge than one at an African airport. Very nice interior in white, brown and black with nice drawings on the walls.
The sofas and armchairs are also quite comfortable and there are several TVs. And although anyone could technically enter the first class section it seems like most passengers choose the first available seat in the business class lounge and stayed there. The first class lounge is completely empty.
The only nuisance in the lounge is that there are a few mosquitoes around. Not even the fans and the air conditioning system manage to keep them all away.
Being at Christmas time there are also plenty of Christmas decorations around, including a Christmas tree.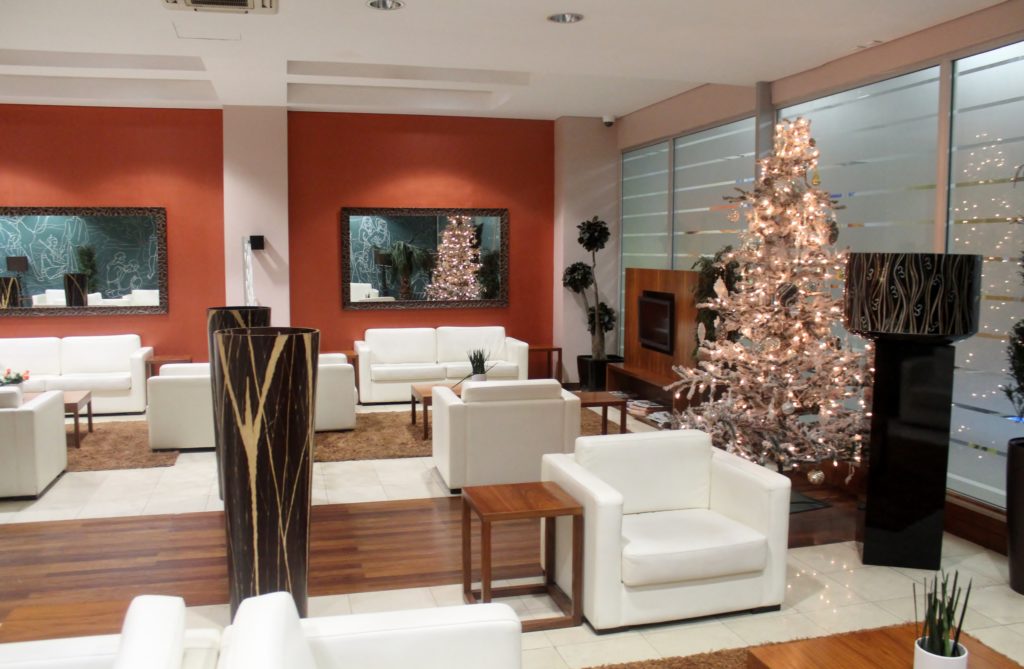 There is no buffet area in the first class lounge so all food and and drinks have to be brought from the self-service buffet in the business lounge. There is a reasonable selection of breakfast items available including sandwiches, yoghurt, pastries and fresh fruits.
And although I usually do not drink alcohol in the morning I could not resist giving one of the local Angolan beers a try, this one was called Cuca
Another interesting aspect of the buffet area is that the spirits are available in miniature bottles, for self service. I do not think I have been to any other lounge in the world with spirits in small bottles as it would be too easy and attractive for passengers to take them and bring them from the lounge.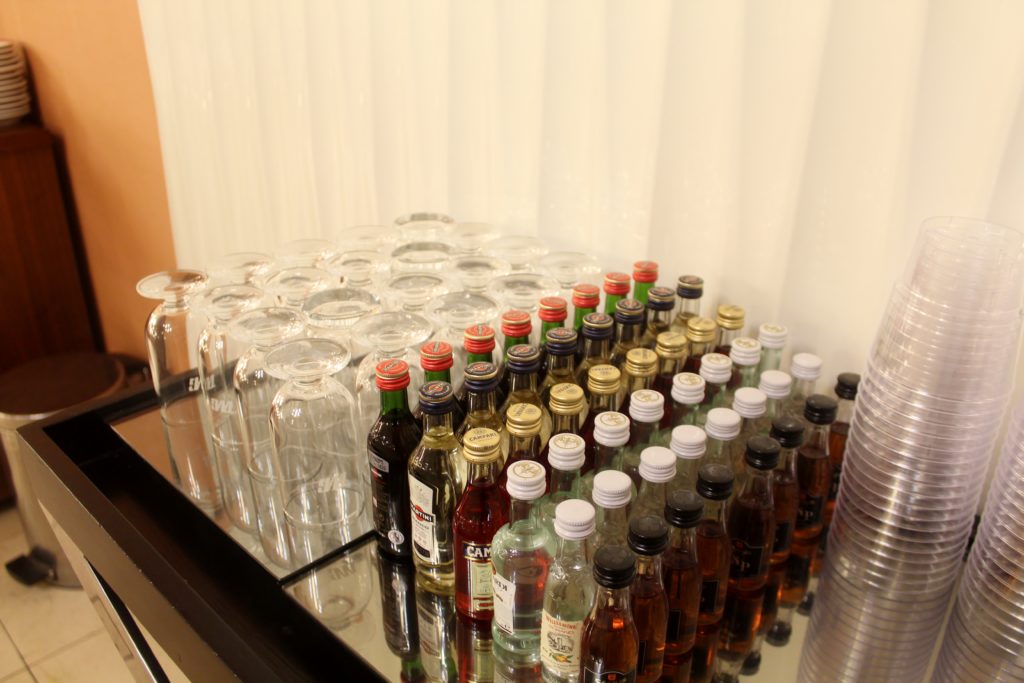 Just an hour left until departure. The departure monitors do not work properly but the reception staff announce in the lounge when it is time for boarding. Very exciting.