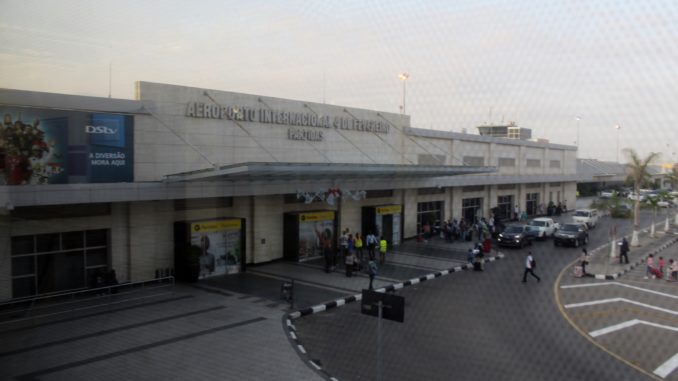 Transferring at Luanda Quatro de Fevereiro airport can be an interesting experience. I had read a few stories from others about transfers at the airport, some a bit more problematic than others, so I thought I would share a few reflections and facts about the experience.
Nowadays the national carrier of Angola, TAAG is trying to build up a small hub at the airport and are trying to attract not just passengers travelling to and from Angola but also transfer passengers, for example passengers between Europe and destinations in southern Africa such as Namibia and South Africa and between countries in southern Africa and Brazil.
Transferring between two TAAG flights may be a bit easier since it seems like you are checked in all the way at the departure airport and get your baggage sent all the way as well as boarding passes for both flights. The problem is that there are several destinations in Europe that TAAG serve using codeshare flights, for example with Lufthansa to Frankfurt, Brussels Airlines to Brussels and Air France to Paris. This is mainly because of EU restrictions. The only destination TAAG serve in Europe using their own aircrafts is Lisbon, using two leased Boeing 777 aircrafts that have been licensed to fly inside the European Union.
Apparently through-check between TAAG and one of these codeshare flights (operated by another airline) is not possible. In most cases the luggage can be tagged all the way but it is usually not possible to get boarding passes for all flights at the departure airport.
My transfer at the airport
I was transferring from Paris on Air France to a TAAG flight to Johannesburg. In my case these were on separate tickets and I was travelling with only hand luggage not to get any problems with the luggage at the airport. However there were several other passengers arriving on the same Air France flight from Paris connecting to TAAG flights in Luanda, mostly to Johannesburg and Cape Town.
Arriving in business class we got our own bus from the aircraft to the terminal and I was the first transfer passengers to enter the arrivals hall. There were signs marked Transito/Transfer that led to a small separate room next to the immigration area with a few seats and a transfer desk, but it was empty. Next to it was a security checkpoint with an officer who seemed to be taking a rest. I tried to get his attention telling him in my best possible Portuguese that I did not have a boarding pass for my connecting flight and he made a gesture that I should wait by the desk.
A few minutes later the other transfer passengers from the Paris flight arrived who did not have boarding passes either, and I told them we were supposed to wait. After a few minutes a TAAG agent arrived and passed through the area. We tried to get her attention and explained to her that we needed boarding passes, but she did not seem to fully understand and continued in the opposite direction.
Five minutes later, however, she was back, this time with a colleague. The female colleague had a seat behind the desk and started the computer while she asked us to get our baggage receipts for the checked luggage. She took her mobile phone and took photos of each baggage receipt with the baggage numbers visible, most likely to inform the baggage handlers that these bags had now been checked for the onward flight.
Being the first one to arrive in the transfer room I was also the first passenger to be processed. Once the woman had started the computer and logged on to the system it was very quick and straight-forward to print my boarding pass. I had actually already checked in online on the TAAG webpage but for some reason it was not possible to print a boarding pass, neither was it possible to download a mobile boarding pass to my smartphone. There was a message saying this had to be sorted out at the airport and I got the same message trying a few hours later.
With my new boarding pass in hand I continued to the transfer security checkpoint in the adjacent room where the officer who had previously taken a nap now got some work to do. Of course there was no line and it all took just a couple of seconds.
After continuing a couple of metres there were two guards who asked to have a look at my boarding pass. After agreeing that everything was in order I was allowed to pass and took an escalator to the main transit hall.
At the end it was not particularly complicated, just a bit time-consuming. And even with the wait it actually took no more than 35 minutes from landing until I was standing in the transit hall with all formalities completed.
Of course at a major international airport in Europe or Asia there would probably had been someone manning the desk already upon arrival, frankly there are not that many arriving flights to keep track of during the day at Luanda airport. But it was all sorted out nicely at the end, just differently.
There is not that much to do in the transit hall though. A restaurant, a cafe and a separate area with two duty free shops and some kind of arcade selling handicraft where most of the shops were closed.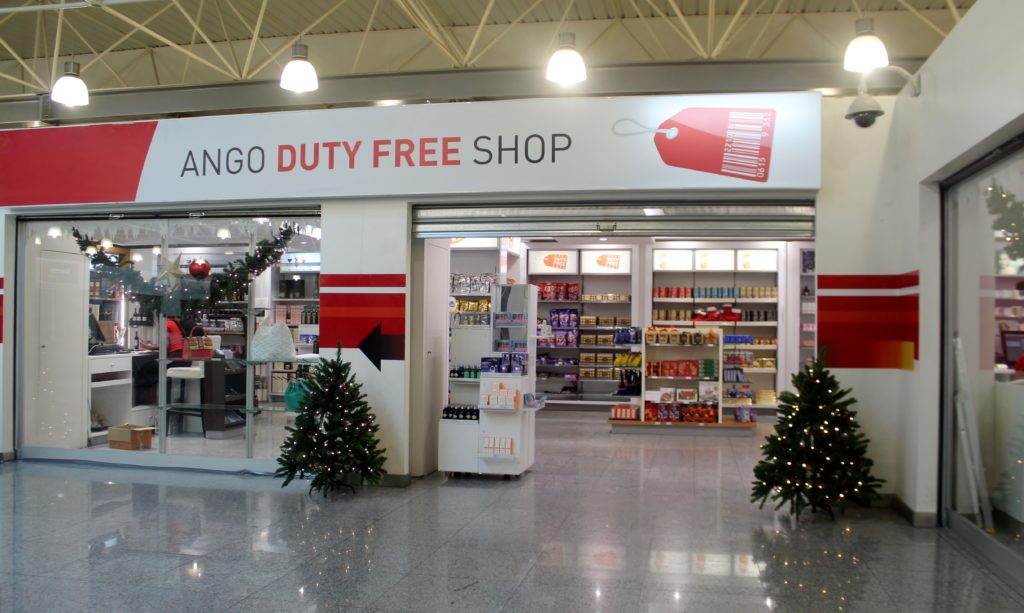 There is a small third-party and pay-in lounge called Pall Lounge accessible with various lounge cards.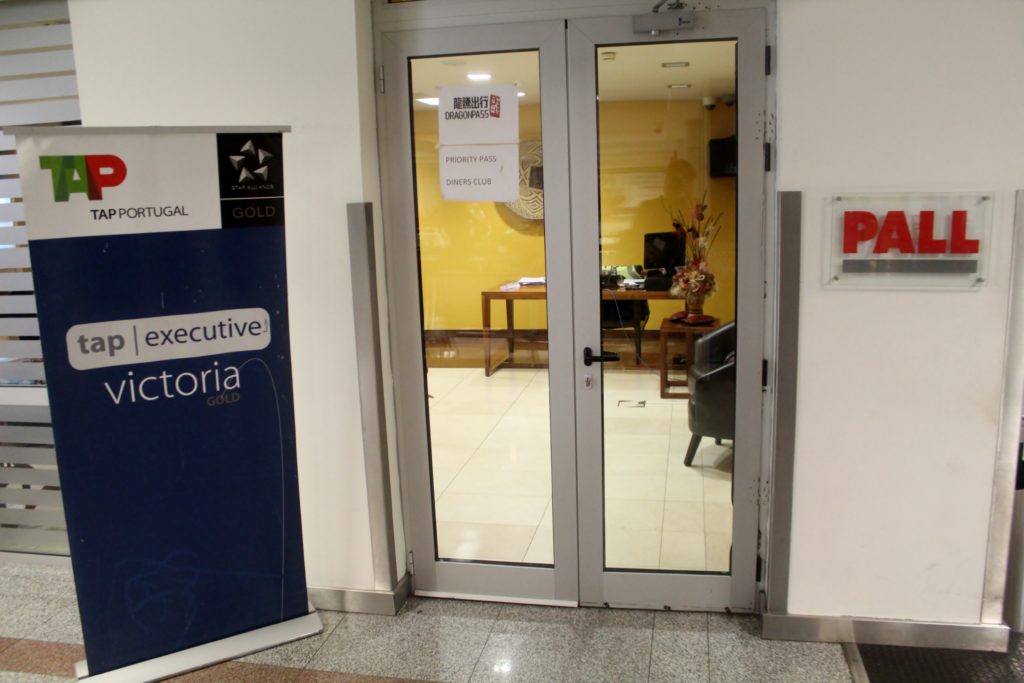 For passengers travelling in TAAG first class or business class there is a large TAAG Lounge to access.