Yesterday evening during the Grand Travel Awards at the Grand Hôtel in Stockholm SAS Vice President Commercial Eivind Roald was one of the speakers. He took the opportunity to reveal some of the innovations they are currently working on at SAS as well as some new products. And the great thing about Eiving Roald is that he likes to talk, sometimes revealing a bit more than he was supposed to.
The first revelation of the evening is that SAS is planning to open city lounges where travellers can work in the city centre during the day, before or after a flight, Apparently Stockholm will be first and the SAS City Lounge in Stockholm will be located not very far from the Grand Hôtel, which means a very central location.
SAS will introduce biometric identification to be used at check-in, security, lounge and boarding using vein pattern imaging. In pratice this means you take a photo of the bottom of the hand. It will be tested at Stockholm Arlanda airport during 2016.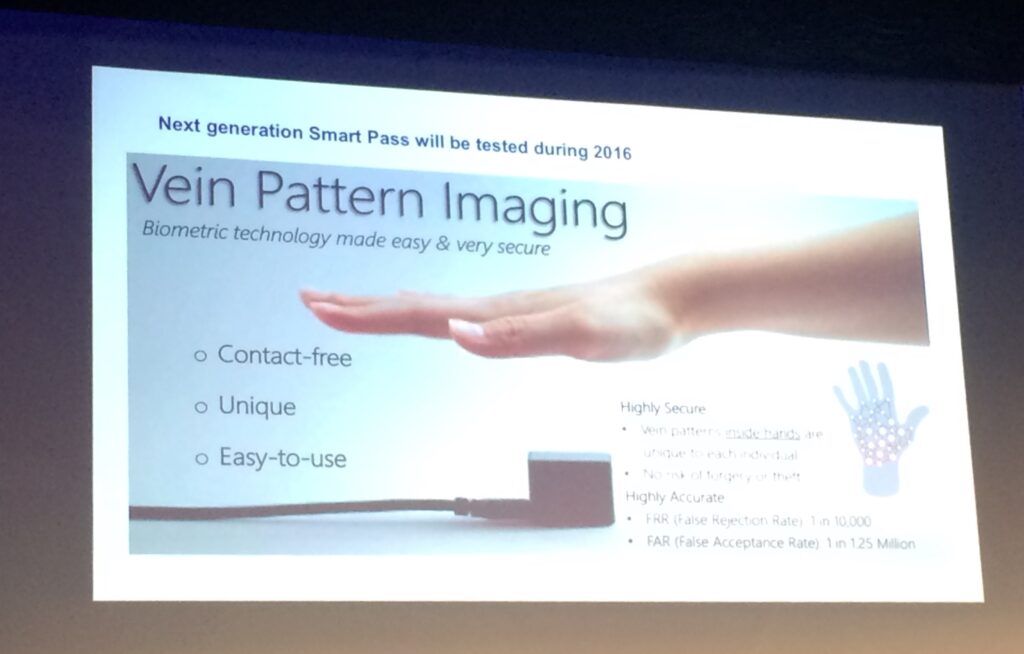 More digital interactive services will be added to the SAS lounges. Eivind Roald mentioned for example the possibility to virtually follow a specific flight in real time in the lounge, the same technology used by FlightRadar24.
SAS plans to introduce chess in the longhaul inflight entertainment system. It will be possible to play against other passengers onboard the aircraft and later also against passengers sitting on other SAS longhaul flights. There will also be a list of all the top SAS players.
Eiving Roald also showed some other things from the SAS innovation lab such as a new technology for checked luggage.
All-in-all a rather impressive list of innovations they are working on. But of course it remains to see what will eventually be available to passengers.