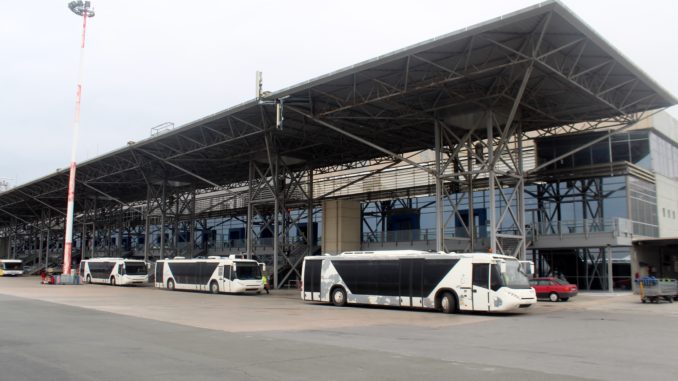 Thessaloniki airport is a rather strange airport, especially for an airport located in Europe, the airport of the second largest city in Greece. There are no passenger bridges at Thessaloniki Makedonia airport, instead all passengers are taken to and from the aircraft by bus, no matter how short the distance between the aircraft and the terminal building may be.
The photo above was taken from the aircraft stairs after landing at the airport and disembarkation from the aircraft, just after the last step. The entrance to the arrivals hall is the door behind the red car. Still we were taken this tiny distance by bus. It took a couple of minutes to fill the bus, the actual bus ride took less than ten seconds. Absolutely ridiculous.
This was definitely the shortest bus ride of my life, about 50 metres.