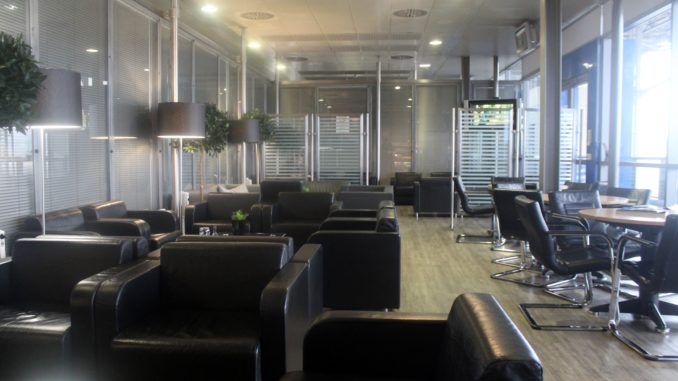 Where is it?

The Skyserv Manolis Andronikos Lounge is located in the Schengen transit hall close to gate A3 which means a right turn after security control. The entrance is rather well hidden in a small corridor behind a cafe and right next to the Aegean Lounge.
How do I get in?

This is the only third-party and pay-in lounge at the airport. It is accessible using different kinds of lounge cards and credit cards such as Priority Pass.
What's it like?

There are only two lounges at the airport, the Aegean Airlines Lounge and the Skyserv lounge. The lounge has been named after Manolis Andronikos, a famous Greek archaeologist who lived most of his life in Thessaloniki
The lounge is very small, just a small room with seating for no more than 30-40 passengers. Although the number of guests in the lounge may vary depending on the time of the day and day of the week, access may be restricted at times due to space constraints.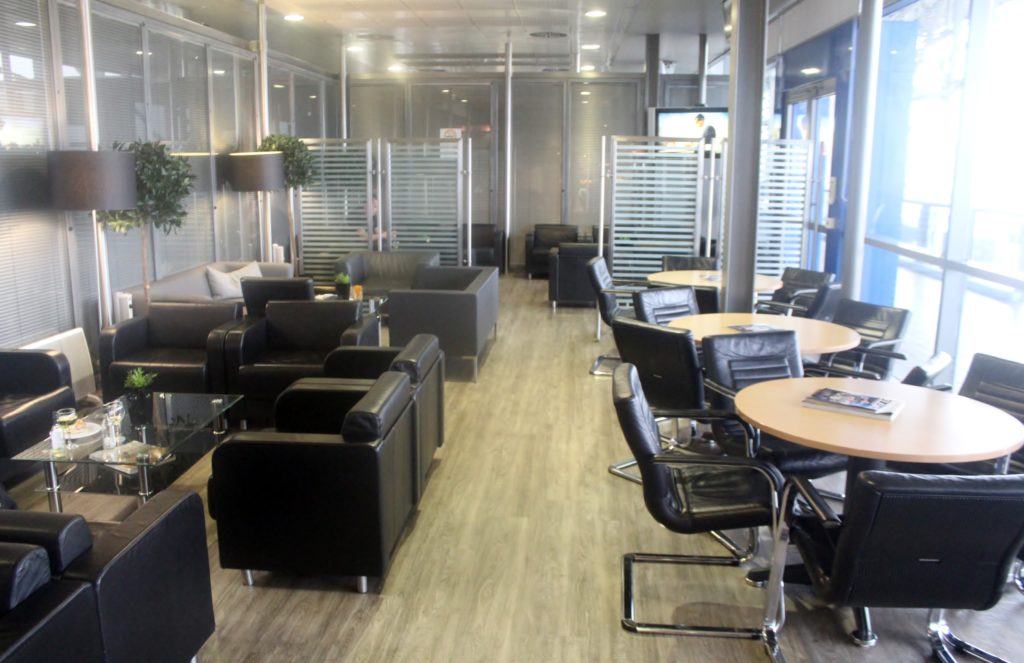 Although there are large panorama windows facing the apron the lounge itself is quite dark and all the furniture, lamps and some of the tables are in black.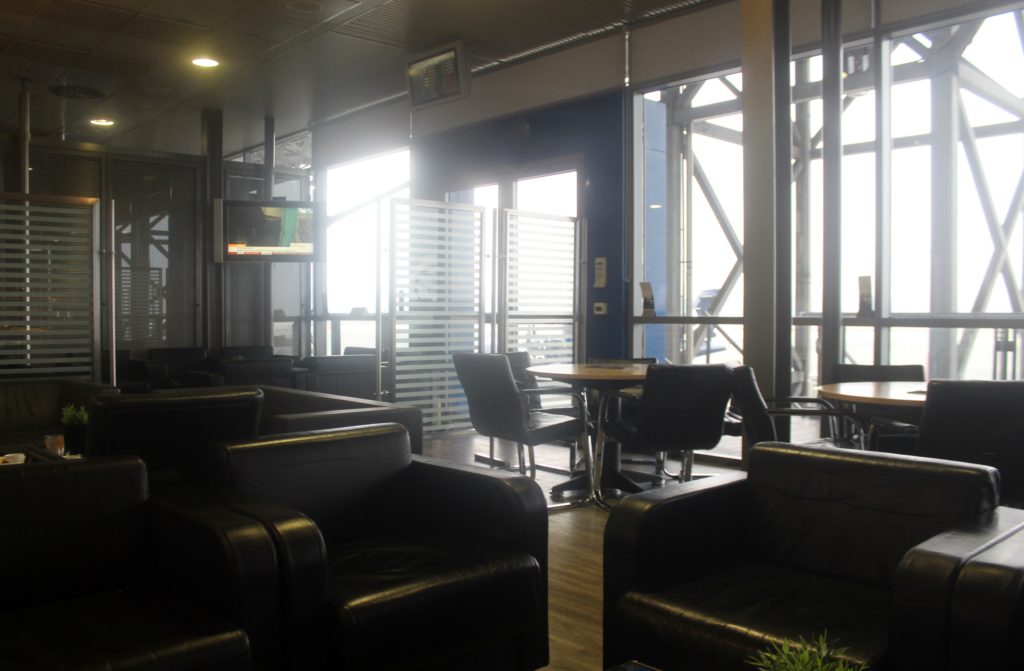 There are several seating areas with sofas and armchairs as well as three round tables that are more appropriate for dining or to get some work done.
Food and drinks

The small self-service buffet area is located next to the reception desk. The food selection is limited to sandwiches, cookies, pastries and yoghurt.
The drinks selection includes beer and wine (in small bottles), a small selection of spirits, coffee, tea, juices and sodas.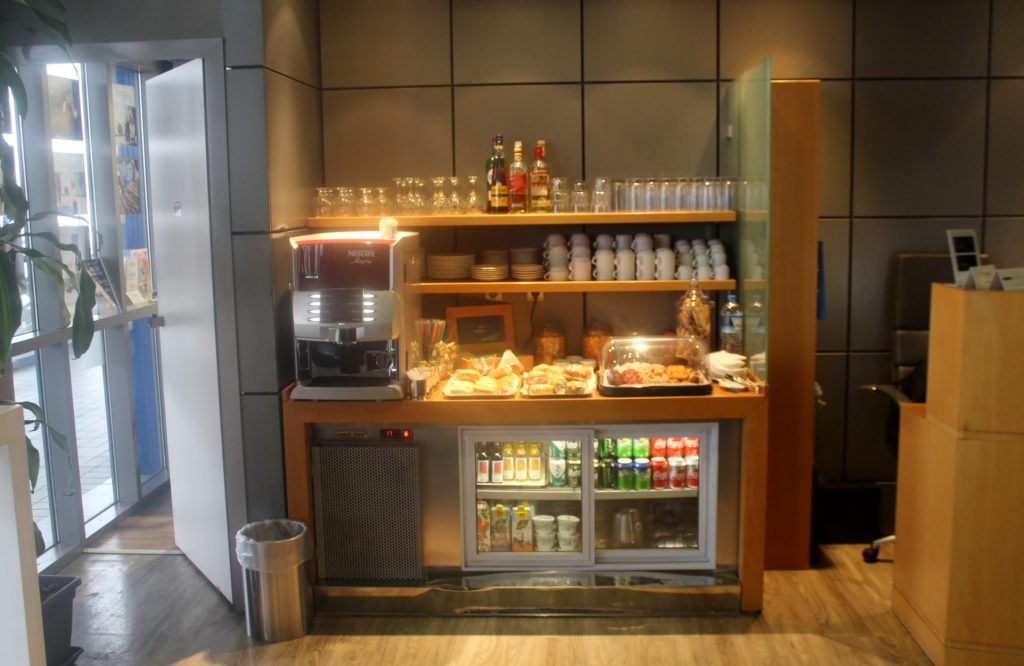 Facilities

Free wireless internet is available and there is one TV in the lounge. There is also a small selection of newspapers.
Final impression

A small and unremarkable but well-maintained lounge with a limited selection of sandwiches, snacks and drinks. During the visit the lounge was nearly empty and it was a huge difference compared to the cramped transit hall.