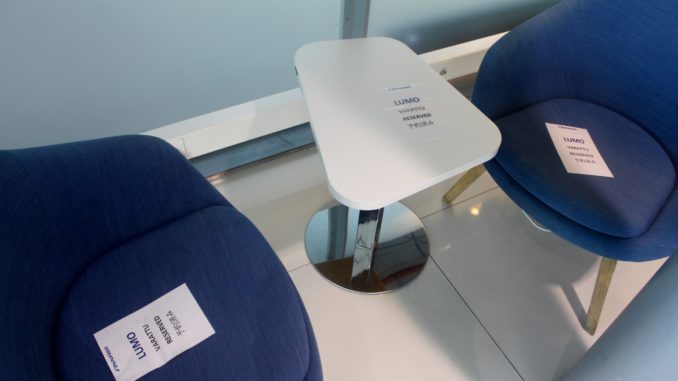 In February this year Finnair introduced a new top-tier status in the Finnair Plus program called Finnair Lumo. To get here you need to earn 450,000 points during 12 months, of which 350,000 need to be on Finnair. Or you need to take 150 qualifying OneWorld flights during the qualification year, of which 100 need to be on Finnair.
But once you get there you get to enjoy a few nice perks. A couple of official ones, and a few unofficial ones, one of which I noticed today.
There are three Finnair lounges at Helsinki airport. Two in the non-Schengen area, one for business class passengers and one for top-tier frequent flyers, and one in the Schengen area, the latter used by all eligible premium passengers travelling to Schengen destinations.
Since Helsinki airport is very much a transfer hub with most flights arriving and departing roughly at the same time within a 90-minute time frame a few times during the day, to enable as many connections as possible, the number of passengers in the lounge can vary considerably. At 7 am on a weekday it can be tricky to even find a seat in the lounge while two hours later the same lounge can be an oasis of tranquility.
To cater for their most important customers, the Finnair Lumo guests, there is now a reserved table in the Schengen Finnair lounge for Finnair Lumo members. Two armchairs and a table. And there are plenty of signs, so it is highly unlikely someone will have a seat there by accident. Also the table is located very close to the entrance and the reception desk so the staff can keep an eye on it from the podium.
Nothing fancy and far from being a platinum lounge, but on a busy Monday morning probably a rather nice benefit.