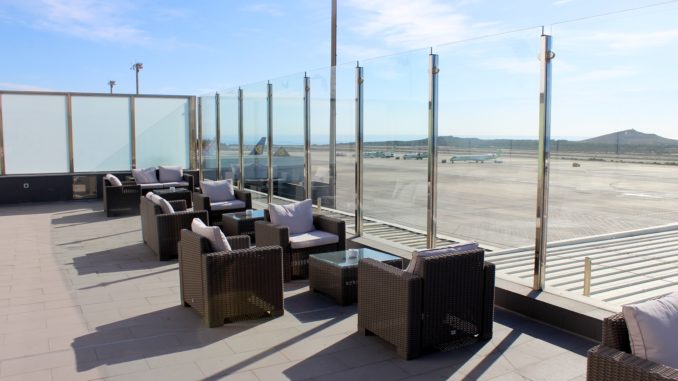 Where is it?

The lounge is located airside in the transit hall on level 2 in boarding area C.
How do I get in?

This is the only lounge at the airport and is used by all full-service airlines for their premium passengers. It is also possible to pay for access and use various lounge cards and credit cards.
What's it like?

The lounge is quite spacious with plenty of seating but the design feels somewhat old and dated and generally lacks some atmosphere. It is far more functional than it is stylish.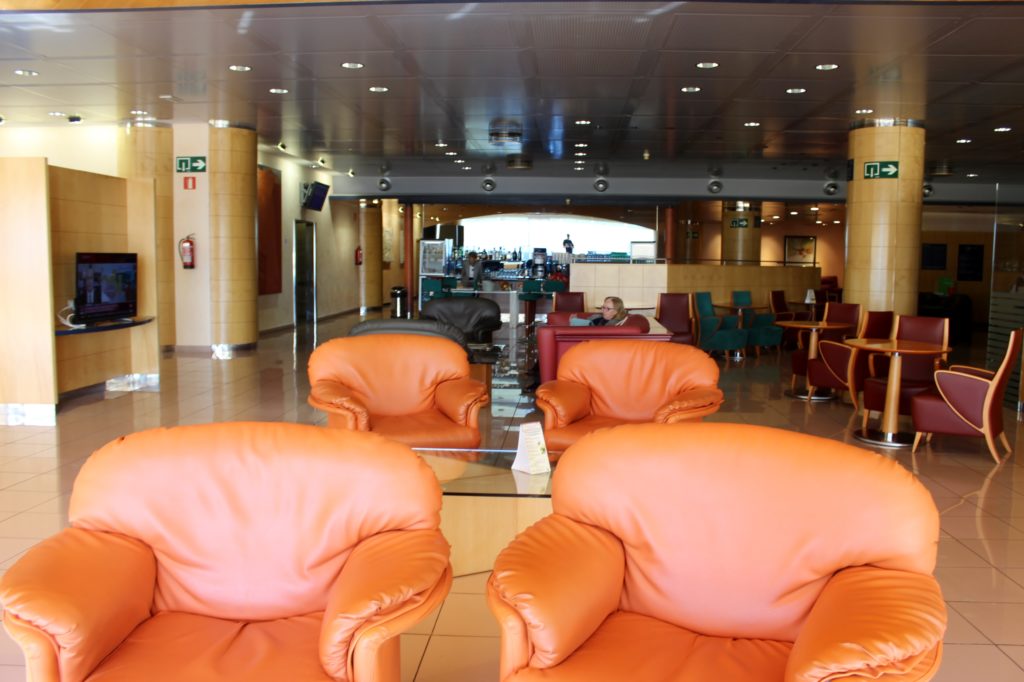 There are several different seating areas with armchairs and sofas in different colours, mostly in red, green and black. The rest of the interior is mostly in wood.
Food and drinks

The self-service buffet area is quite spacious and also works as the centrepiece of the lounge.
The food selection is limited to sandwiches, snacks, cookies and pastries, nuts and crisps as well as fruit salad and fresh fruits. There is no hot food and little substantial food to eat.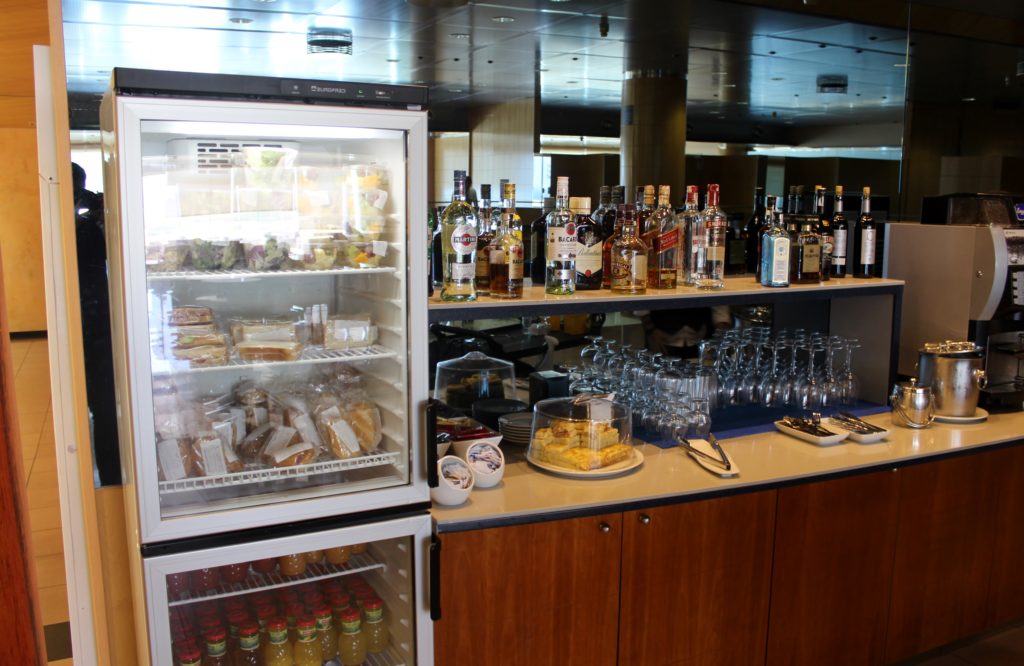 The drinks selection is quite good with a wide selection of beer, wine, spirits and soft drinks and naturally there is also a coffee machine.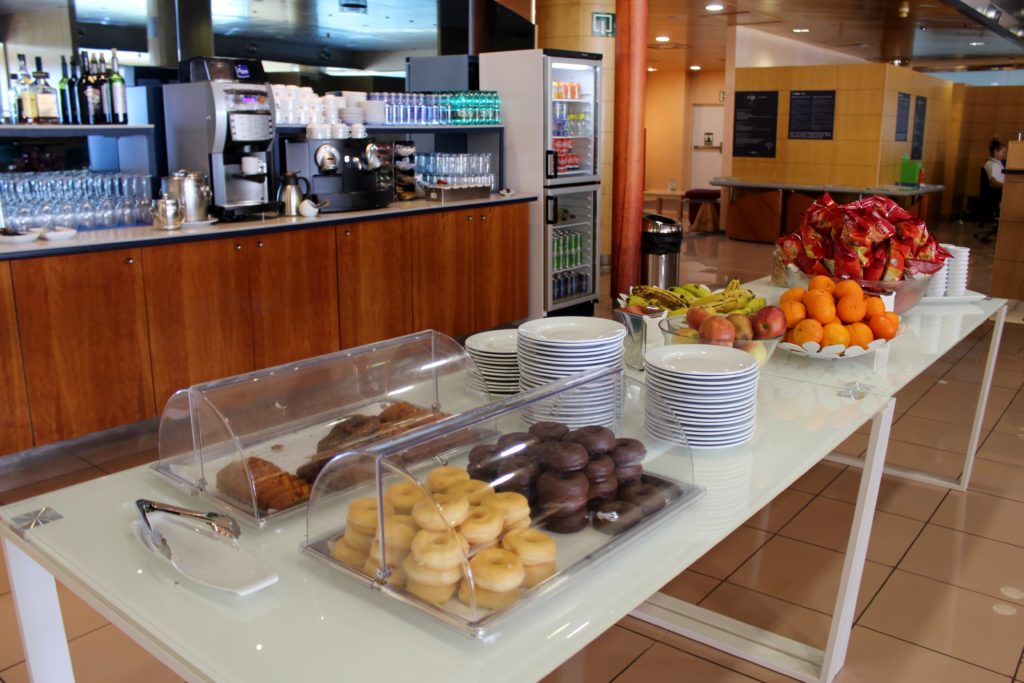 Facilities

Free wireless internet is offered, newspapers are available next to the reception desk and there are several TVs in the lounge.
Restrooms are located inside the lounge but there are no showers.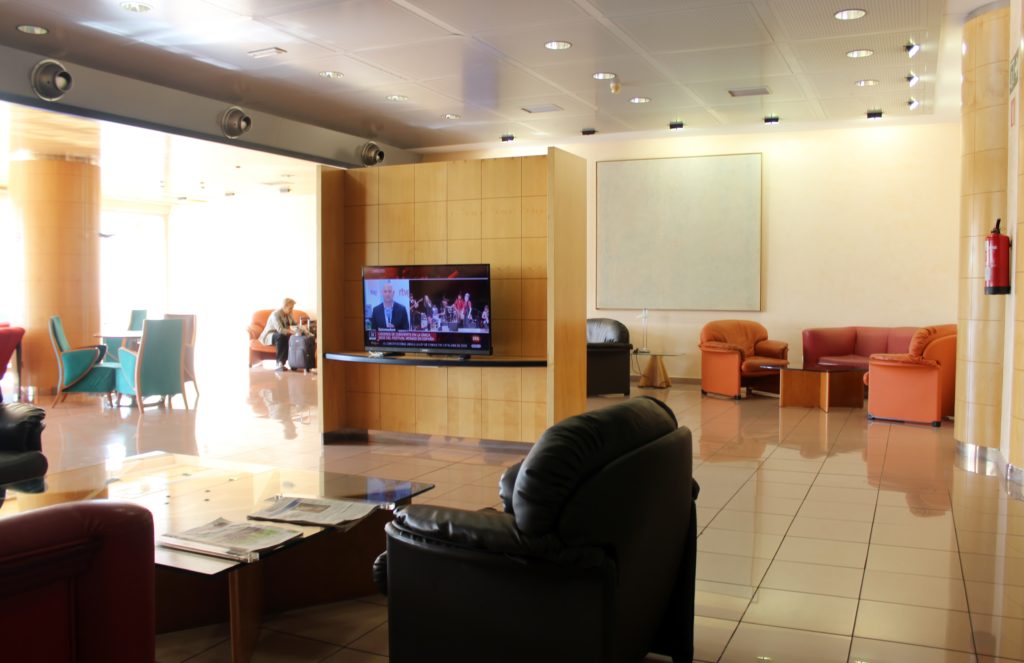 Anything else not to miss?
The outdoor terrace is definitely the best part of the lounge. It has a fantastic view of the apron, the runways and parts of the coastline and it is very enjoyable to sit there when the weather permits with a drink in the sun. To some holidaymakers from Europe it may be the last chance to enjoy the sun during the winter months before going back home.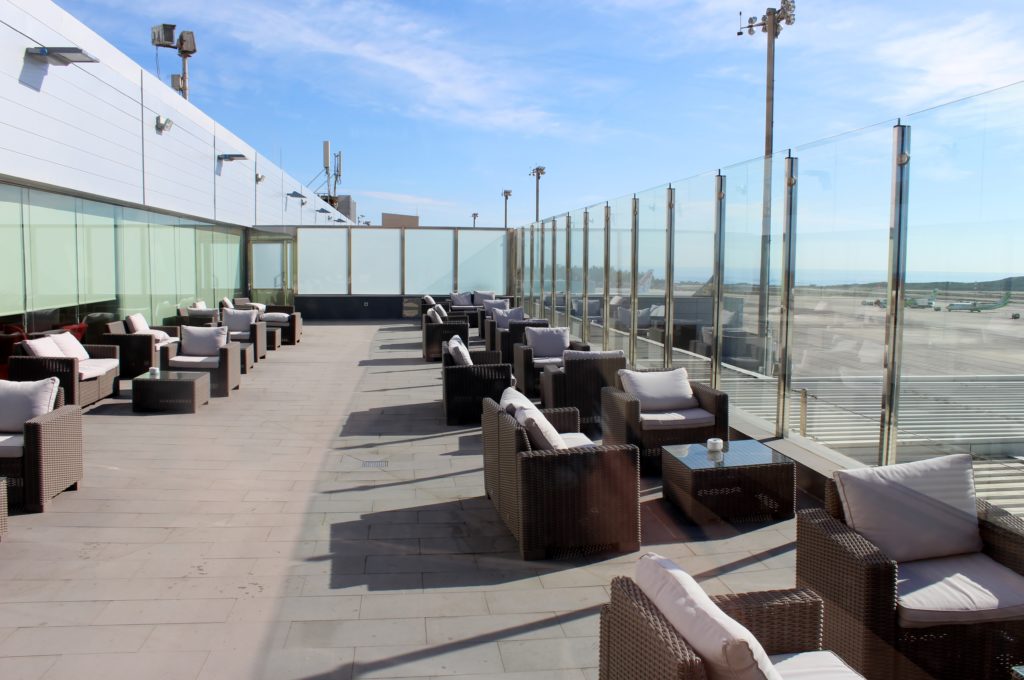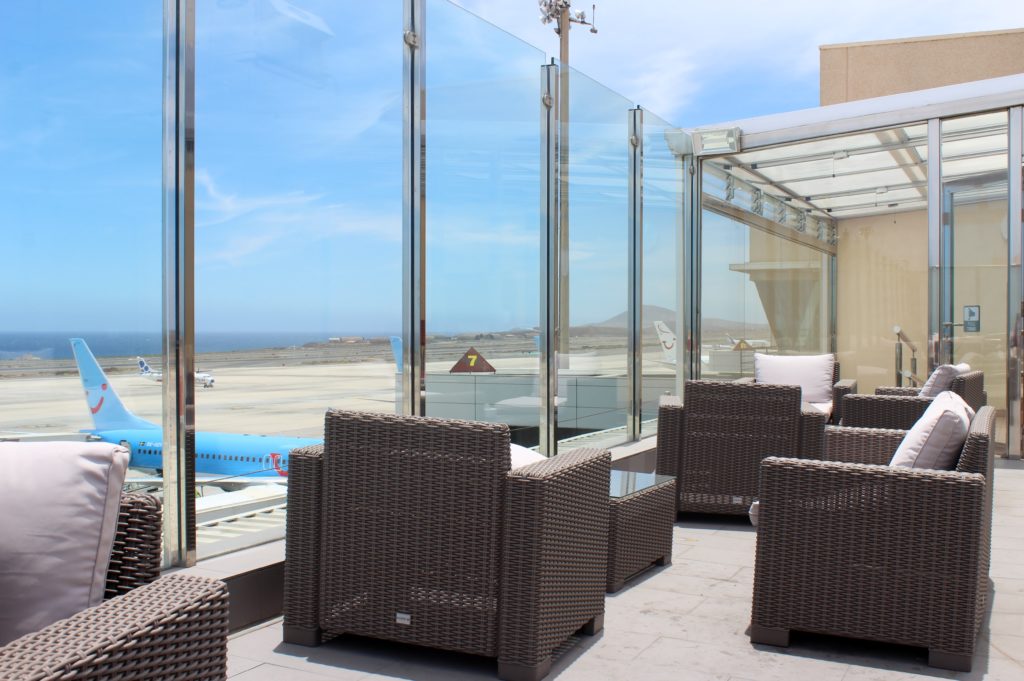 Final impression

The outdoor terrace is easily the best part of the lounge. It is a very nice place to enjoy a drink in the sun while waiting for the flight. The rest of the lounge feels a bit old but has a nice selection of drinks and a somewhat limited selection of snacks.