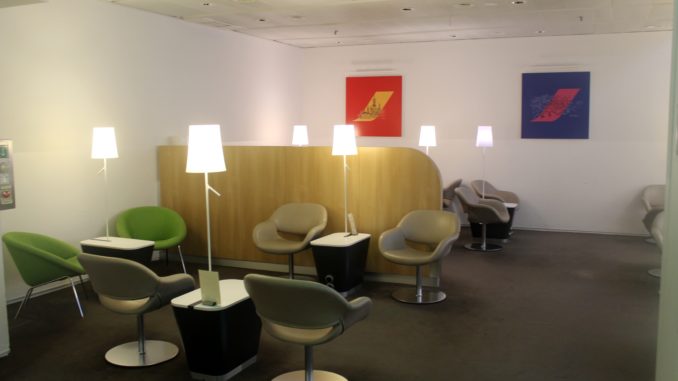 Where is it?

The Air France Lounge is located in terminal 1 module D, next to the Europa Lounge. Once airside the lounge is located on the first floor on a balcony overlooking the transit hall, with the entrance just by the long corridor connecting the different modules in terminal 1.
The lounge is clearly signposted and as the transit hall for module D is fairly small it is not particularly hard to find.
Passengers travelling from module A (or any other Schengen module) can also use the lounge but need to allow plenty of time as it takes a good 10 minutes to get from the lounge to a gate in module A.
If you depart to a non-Schengen destination and start your journey in Munich or connect from a Schengen flight you can also visit the lounge prior to departure but you need to allow time for the passport control.
How do I get in?

Standard Skyteam access rules apply which means the lounge is accessible to business class and first class passengers as well as Flying Blue Gold/Platinum and Skyteam Elite Plus when travelling on Air France, KLM or Skyteam.
Other than Air France and KLM the lounge is also used by most other Skyteam carriers flying out of Munich terminal 1 such as Alitalia, Air Europa and TAROM.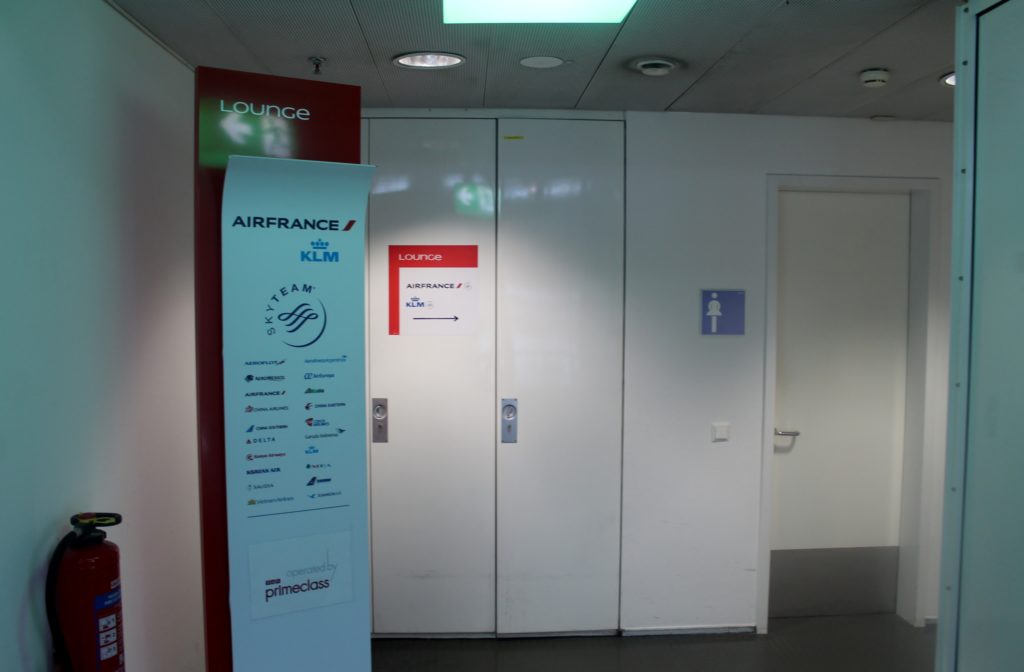 What's it like?

The lounge has the standard Air France lounge design with mostly light pastel colours such as grey, green, white and beige.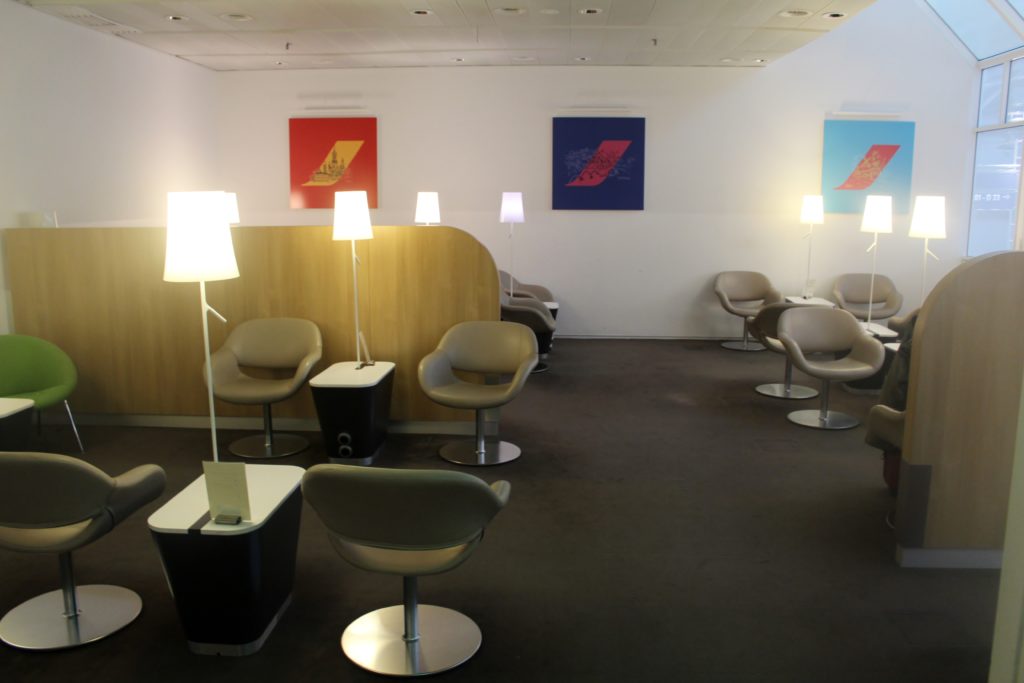 Just after the entrance there is a small lobby with the small reception desk to the right. Afterwards there is a self-service buffet area on the immediate left followed by a spacious dining area.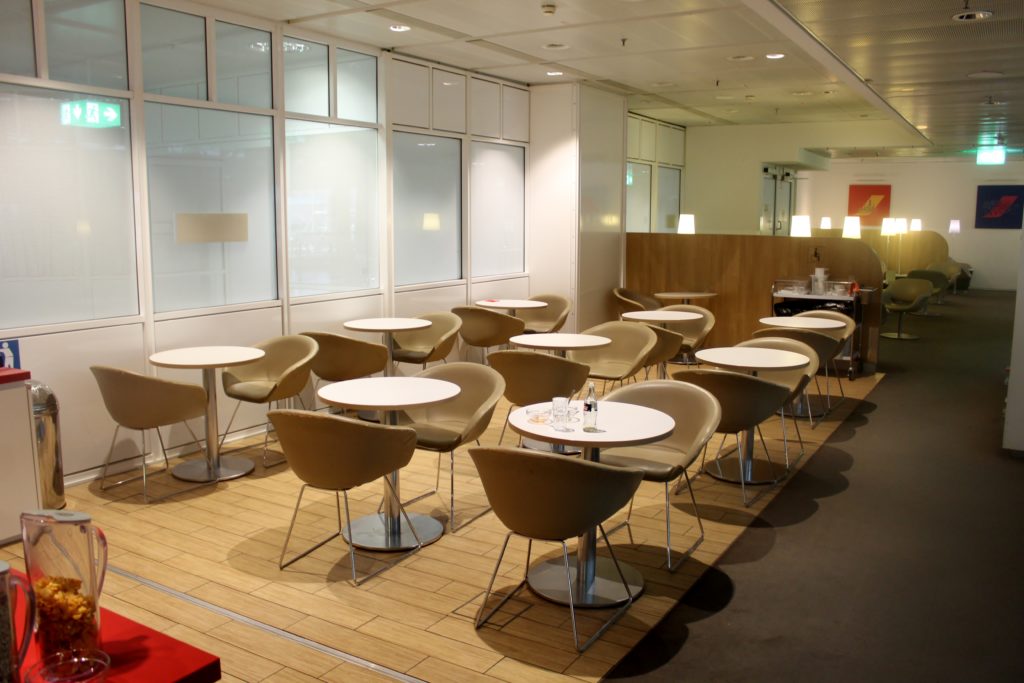 There are several different seating areas in the lounge with mostly armchairs divided into different sections by bookshelves and low walls, which make the lounge feel slightly larger than it really is.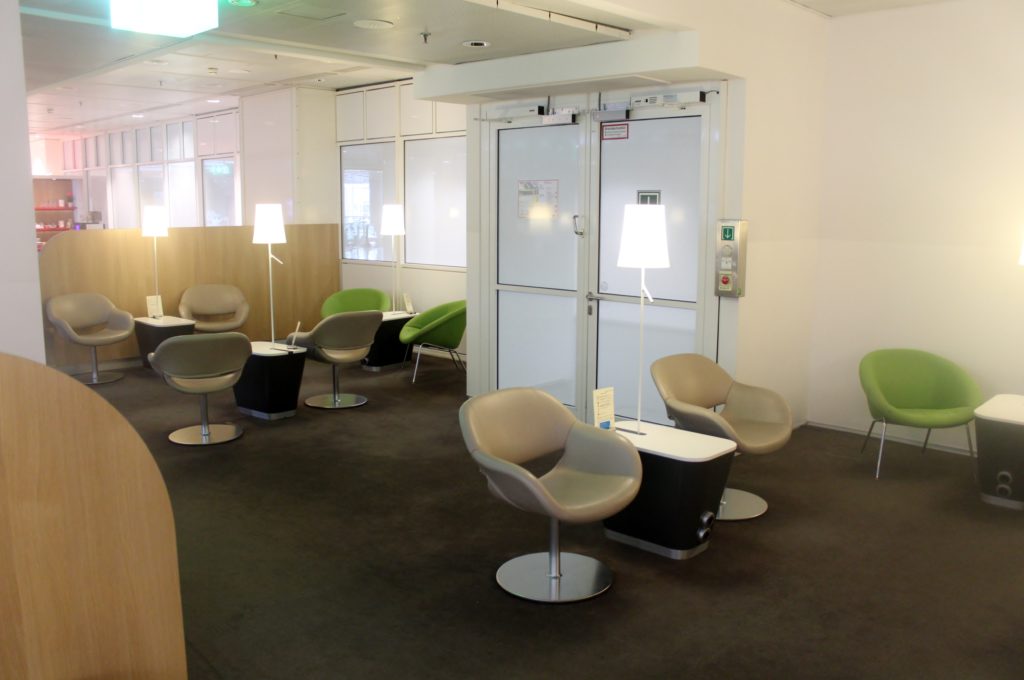 Food and drinks

There is buffet area in the lounge with food and drinks for self-service and next to it a rather spacious dining area with seats and tables.
The food selection varies depending on the time of the day but there are for example German sausages, cold cuts, bread rolls, yoghurt, fruit salad, fresh fruits, cookies and pastries.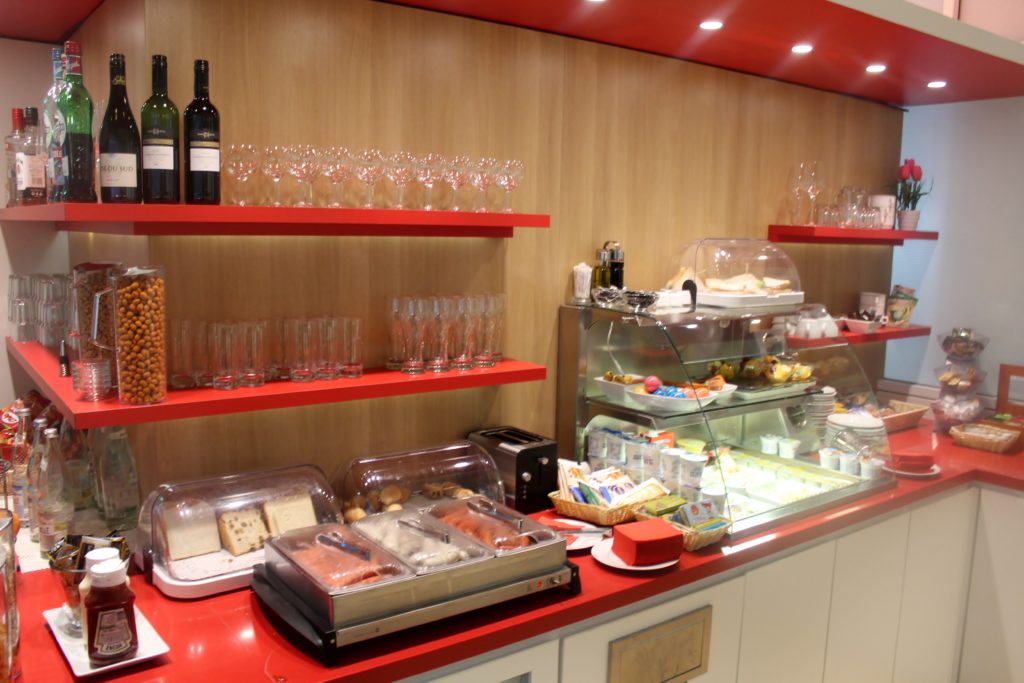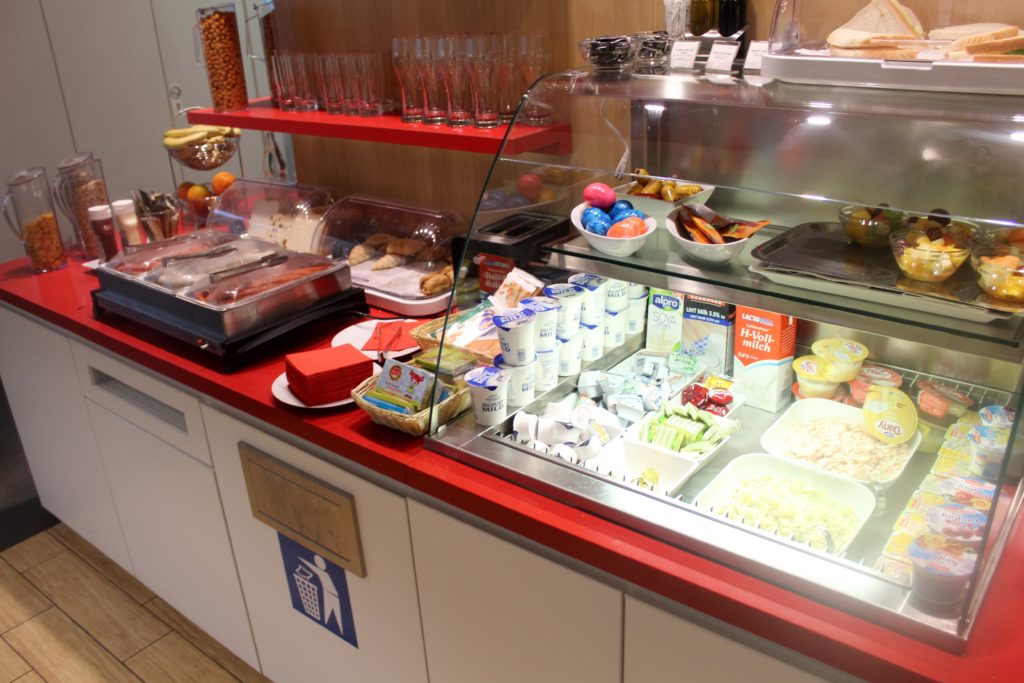 The drinks selection includes a good selection of beer and wine (including white, red and sparkling wine), various soft drinks, juices, tea and a coffee machine.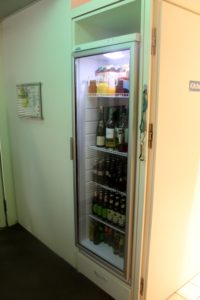 Facilities

Restrooms are located just outside the entrance, shared with the Airport Lounge Europe. There are no showers.
Newspapers and magazines are available from a rack and there is free wireless internet available.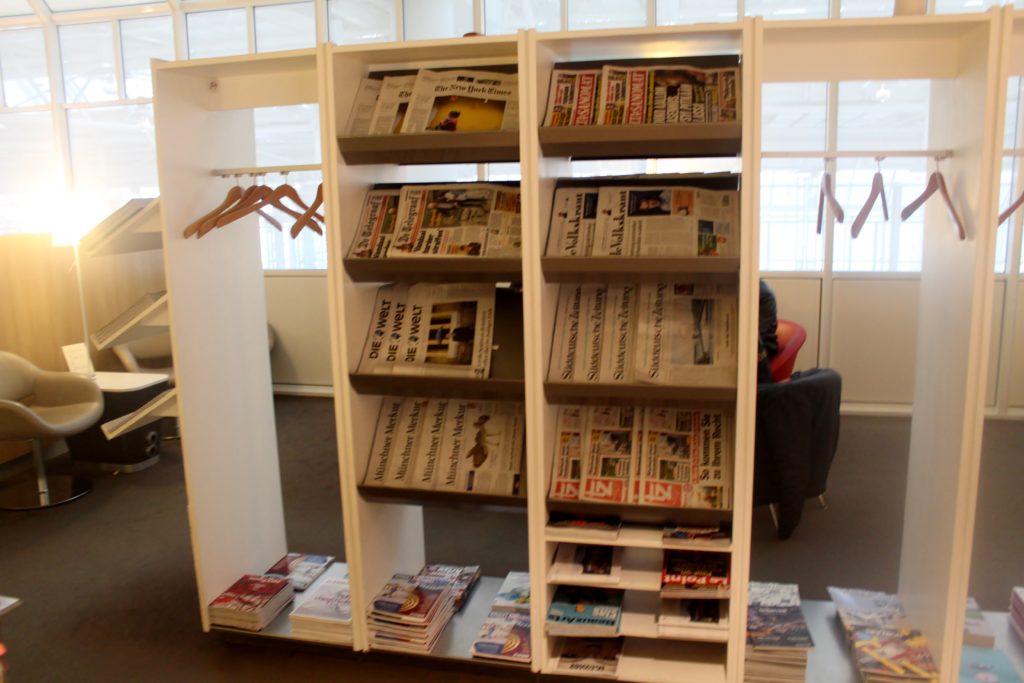 There is also a section of the lounge dedicated to Air France La Première passengers.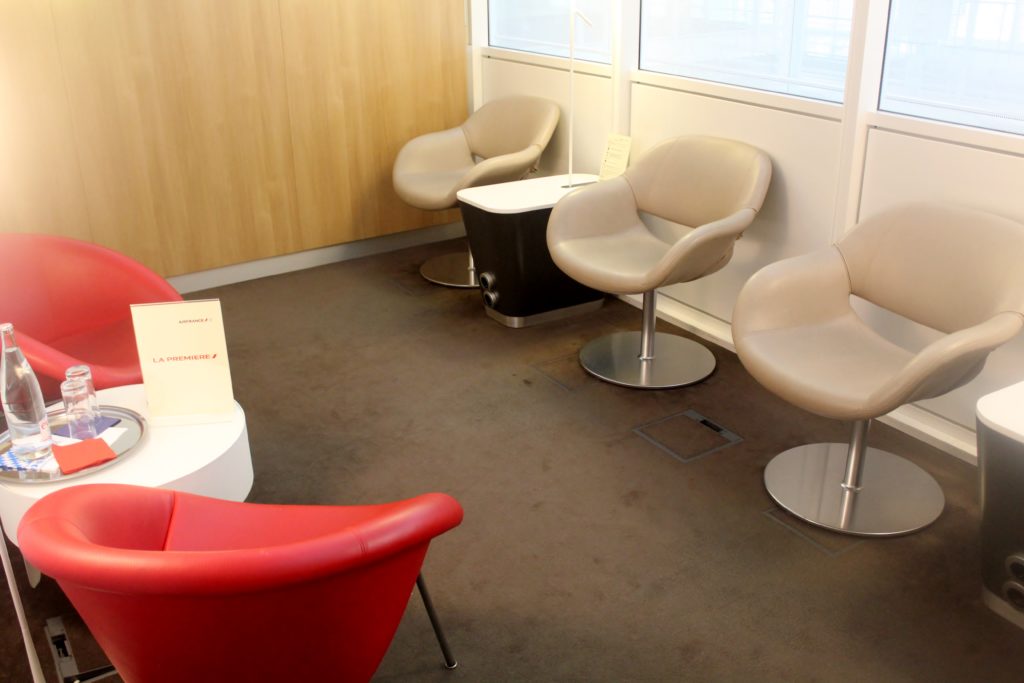 Final impression

For an outstation the Air France lounge in Munich is fairly pleasant. There is a reasonable selection of food, drinks and snacks, a modern interior and friendly staff. Nothing exceptional, but there is definitely nothing bad about it either. Just try to avoid the busiest times during the day when it can get very busy.