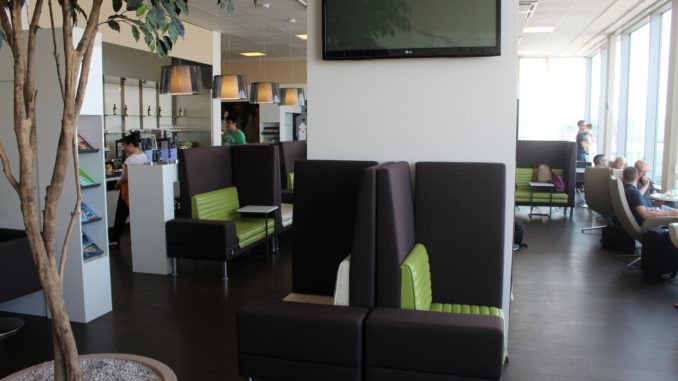 Where is it?

There are two Menzies Aviation Lounges at Prague Vaclav Havel Airport. There is one in the Schengen area, officially called terminal 2, and there is this one in non-Schengen area, officially called terminal 1, reviewed below.
The non-Schengen lounge in terminal 1 is located airside in the non-Schengen transit area on level 2, one floor above the gate and shopping areas. There are stairs and lifts in the middle of the shopping area and there are several signs.
If visiting the lounge, keep in mind security takes place at the gate in terminal 1, so you need to allow sufficient time after the lounge visit to pass the security check before the flight.
How do I get in?

Most airlines flying to non-Schengen destinations use the larger MasterCard Lounge nextdoors, but a couple of airlines use the Menzies Lounge such as British Airways and Qatar Airways.
There is also a long list of credit cards, lounge cards and lounge schemes giving access to the lounge.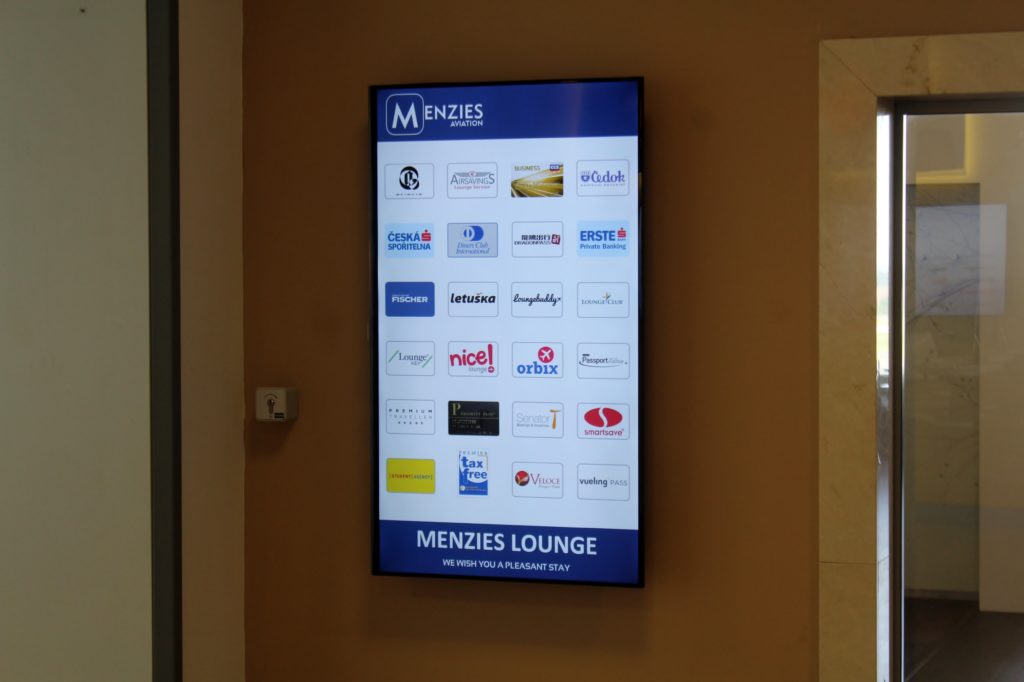 What's it like?

The lounge itself has been around for some time but has recently been renovated and modernised. The design is in fact quite pleasant with a hip and contemporary interior.
The seating arrangements consists of some rather modern armchairs in green with have brown dividers for some privacy. There is also dining area with chairs and tables and traditional armchairs in beige placed along the windows overlooking the tarmac.
A signature feature of the lounge is the artwork with silhouettes of men and women of different ages in different colours. Quite effectful.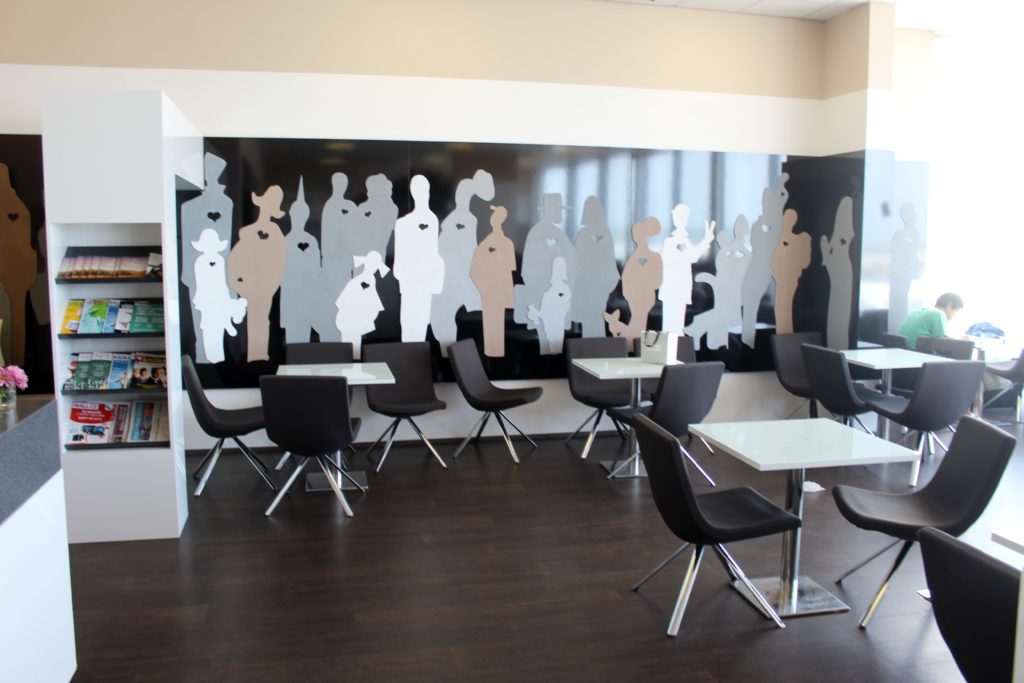 Food and drinks

There is a self-service buffet area just around the corner from the reception desk with snacks and drinks.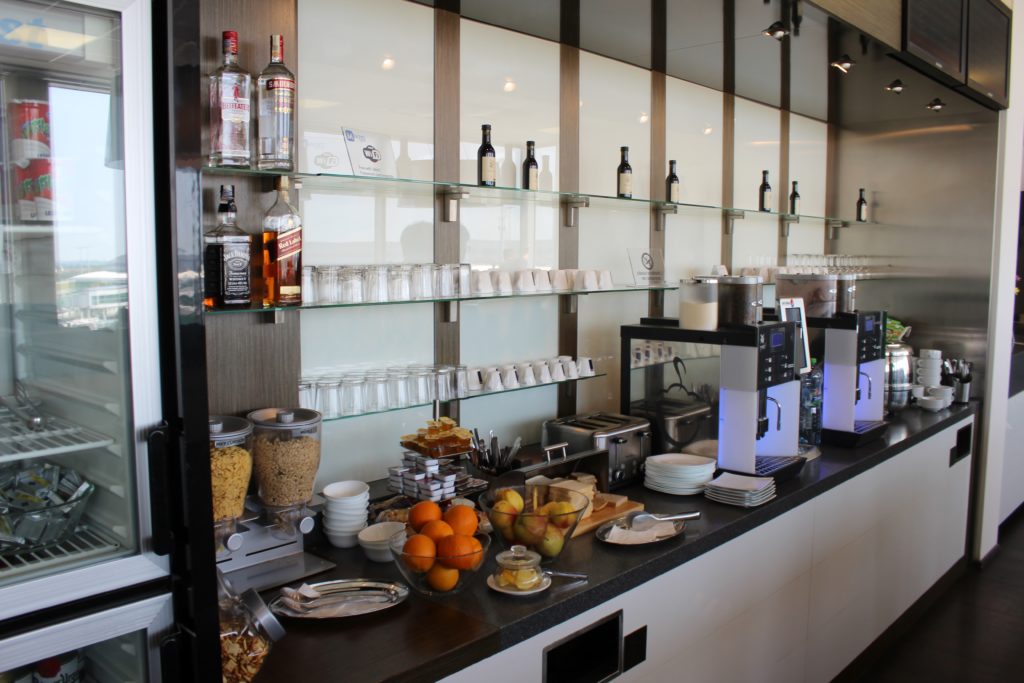 The selection of food, or rather snacks, is quite limited. There are some sandwiches in the fridge, fresh fruits, yoghurt, bread rolls, pastries, cocktail snacks and cookies, but very little substantial to eat. Depending on the time of the day some soup may also be available.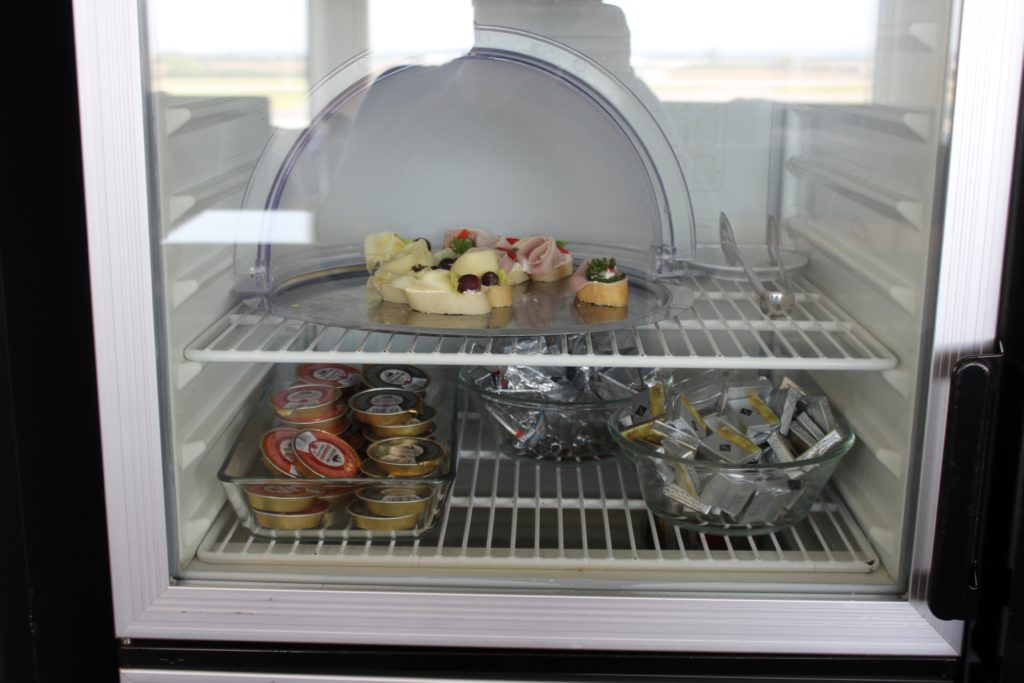 The selection of drinks is slightly better with red and white wine in small bottles, Czech beer, a standard selection of spirits, sodas, juices and two coffee machines.
Facilities

Free wireless internet is available and there is a rather good business centre with internet computers. Some newspapers and magazines are available and there are two TVs. Both restrooms and showers are available in the lounge.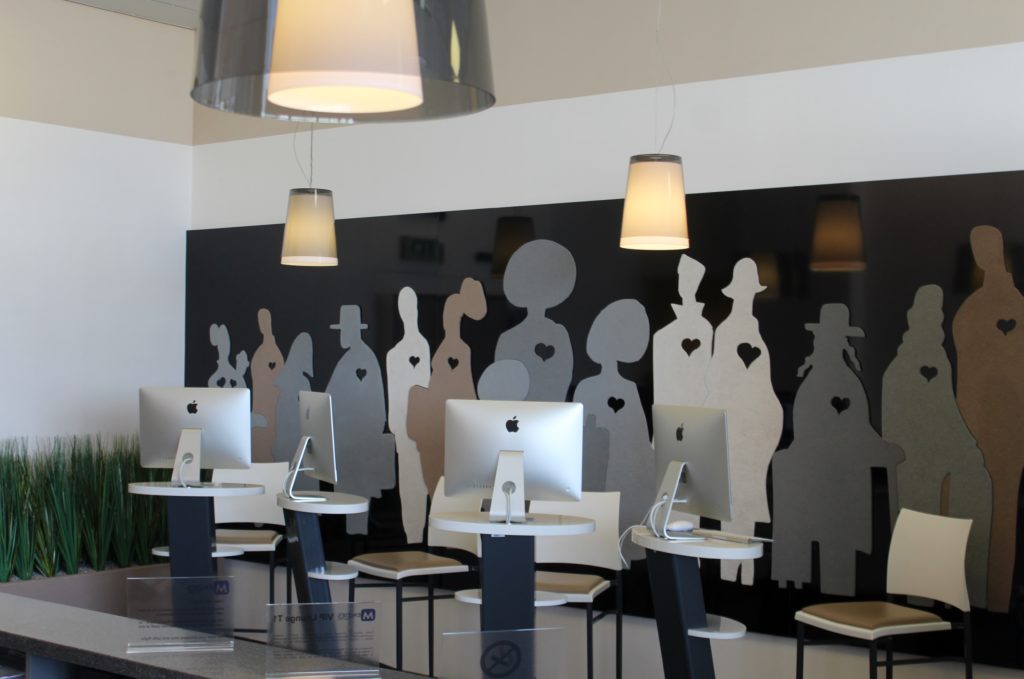 Anything else not to miss?
The lounge offers a fantastic view of the apron, both of the Schengen and the non-Schengen concourses, as well as of one of the main runways. A terrific view if you enjoy doing some plane spotting.
Final impression

A cool and hip design and a fantastic view of the apron and the main runway. But a rather limited and average selection of snacks and drinks.