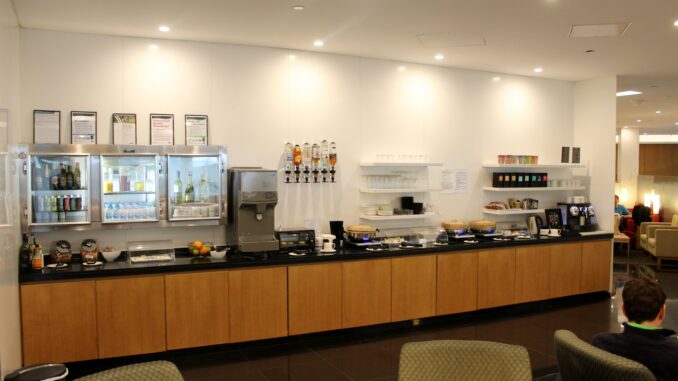 Where is it?

The Cathay Pacific Lounge is located airside in the transit hall of the international terminal, terminal 2.
The lounge is located in the gate area, in the basement next to several other lounges and can be reached using the lift or the stairs. There are many signs.
Given that Qantas operates both a business class lounge and a first class lounge in Melrbourne, and then on top of this Malaysia Airlines has a Golden Lounge at the airpor,t it is quite impressive that also Cathay Pacific has a lounge. You can definitely do some OneWorld lounge hopping at the airport if you have some time to spare.
How do I get in?

Cathay Pacific and OneWorld first class and business class passengers have access as well as OneWorld Sapphire and Emerald members flying the same day on Cathay Pacific or another OneWorld airline.
What's it like?

The Cathay Pacific Lounge in Melbourne is small and has the old but very typical Cathay Pacific lounge design with the interior mostly in light wood and sofas and armchairs in green, red and beige.
Thanks to the panorama windows providing a good amount of natural light the lounge gets rather bright but unfortunately there is no view as the glass is frosted.
The lounge is basically divided into two area with the main seating area to the left of the reception desk and another area to the right with the self-service buffet.
Food and drinks

The small buffet area offers food, drinks and snacks for self service.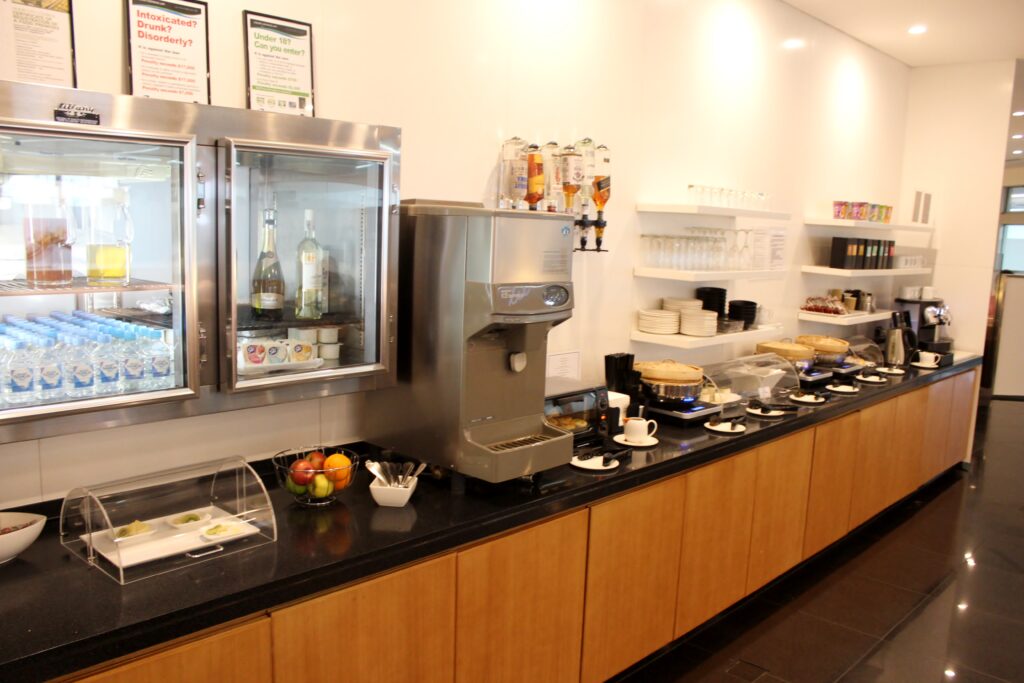 There are sandwiches, fresh fruits, salad, soup, and some hot snacks such as pies or dim sum.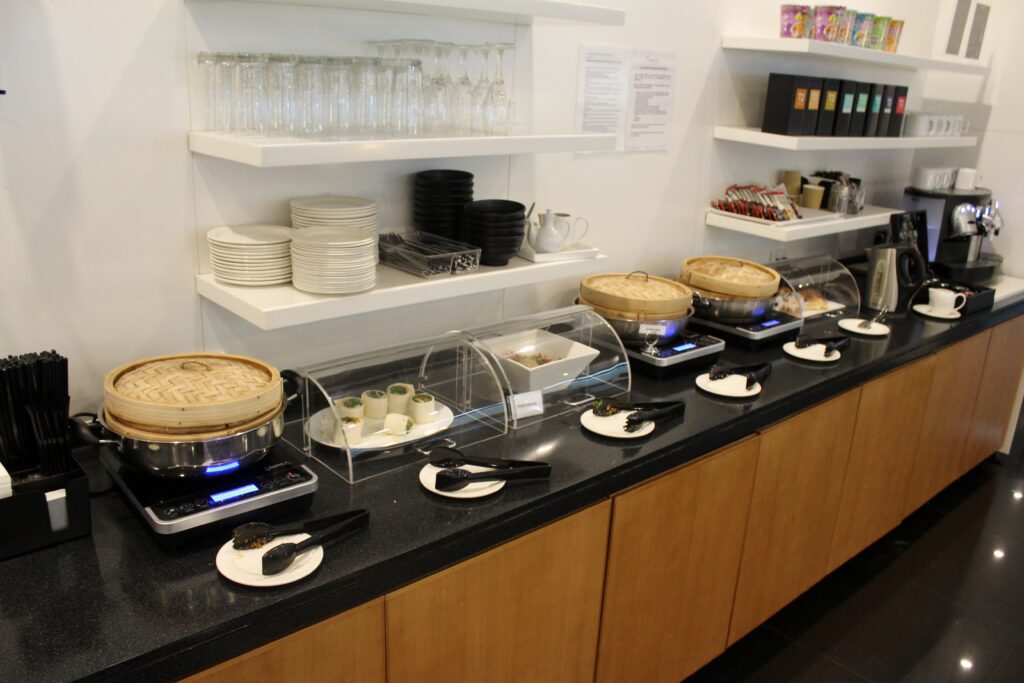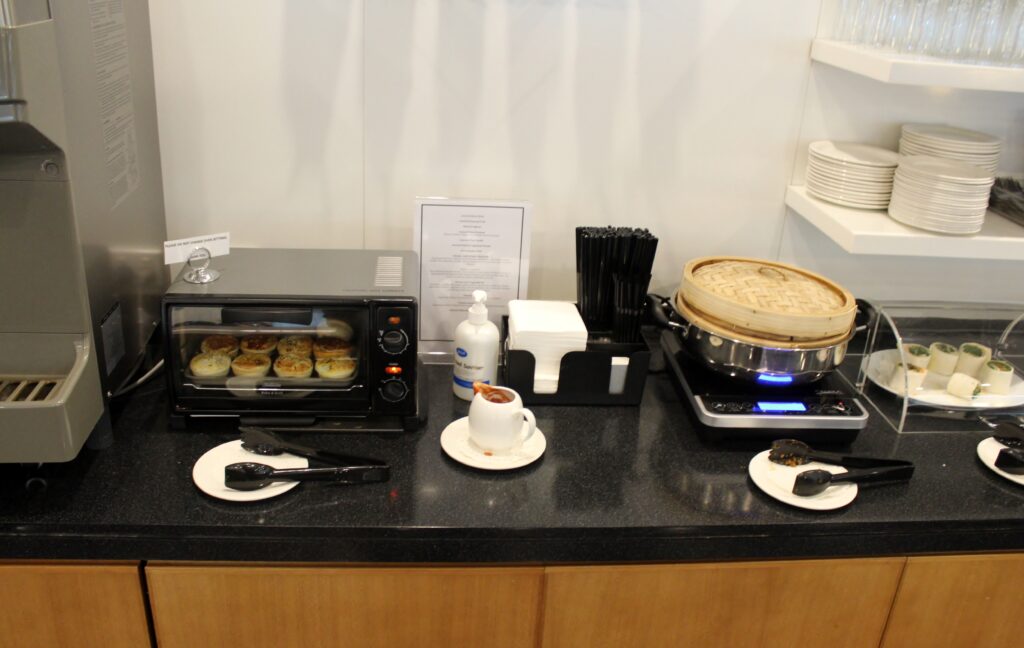 The drinks selection includes red and white wine (2-3 brands of each), beer in a fridge, a standard selection of spirits, juices and soft drinks, and a coffee machine.
Facilities

Free wireless internet is provided. There are two TVs and a small selection of newspapers and magazines.
Restrooms are available inside the lounge but there are no showers.
Final impression

A small lounge with the typical Cathay Pacific lounge design. Reasonable selection of snacks and drinks for a small lounge at an outstation airport.
For passengers who have more time and want a better lounge experience with better food and drinks both the Qantas first class and business class lounges are much better.