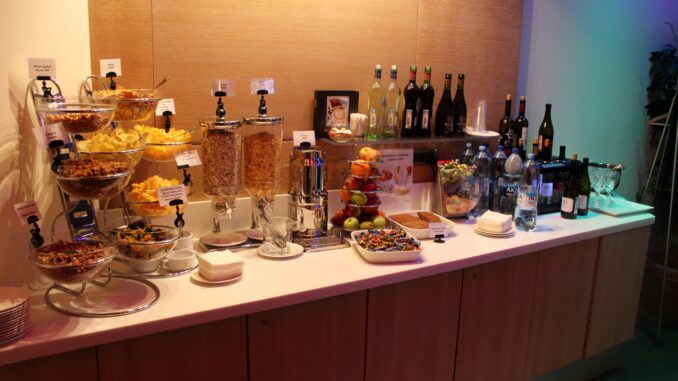 Passengers travelling from or via Moscow Sheremetyevo airport and visiting one of the many lounges in terminal D, E or F were in the past able to also enjoy something stronger to drink. A gin & tonic, a whisky and of course, not to forget with this being Russia, a glass of vodka. Not a massive selection with 4-5 different bottles, just the standard affair, but nevertheless the most important ones were there. And it was available for self service.
However now things have changed. The drinks selection in all lounges, in all the terminals, has been reduced to only include beer and wine, and of course non-alcoholic drinks such as soft drinks, tea and coffee. Those who would like something stronger will need to head to one of the many bars or restaurants in the terminals, which are of course subject to payment.
Most likely this change is due to an increasing number of alcohol-related incidents on flights departing from Russia where the airlines have been forced to offload passengers, to handle unruly passengers onboard or even having to divert. A sad development.