It is always fun to visit lounges with unusual features, and one of them can be found in the Salon Mont Blanc Lounge at St-Exupéry airport in Lyon. Given its location not far from the Alps, and given that the lounge has been named after the highest mountain in Europe, the Mont Blanc, the lounge actually features a room decorated as an Alpine Chalet.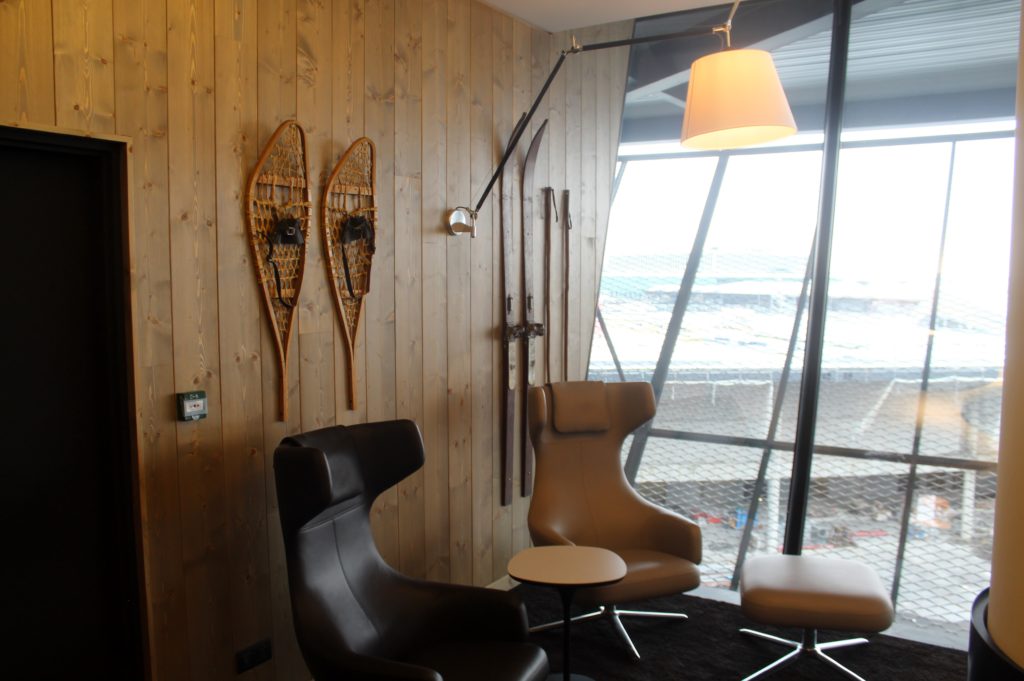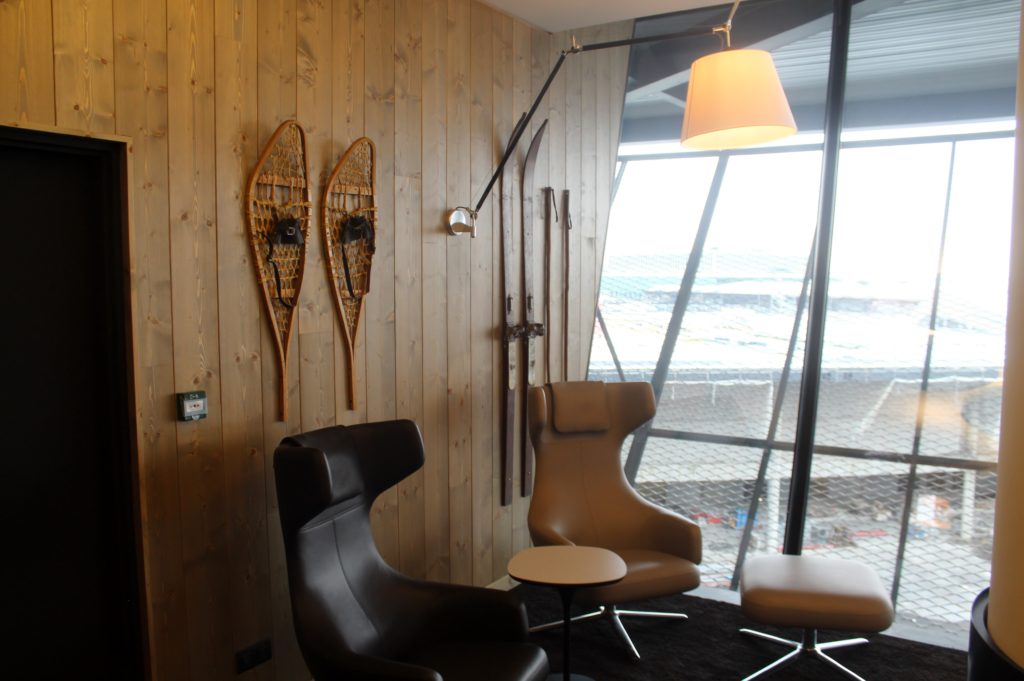 In the small adjacent room from the main lounge there are walls in wood, comfortable armchairs in different colours, nice lamps, and some kind of heating system in the middle of the room. And the walls of the room are decorated with skis and moose heads, to further enhance the atmosphere.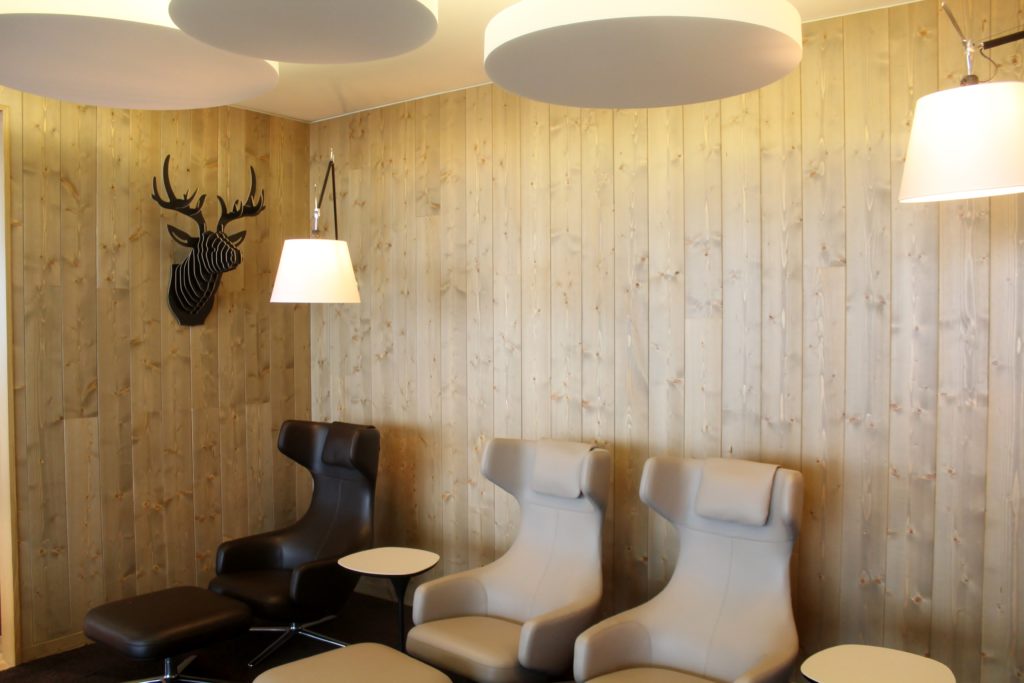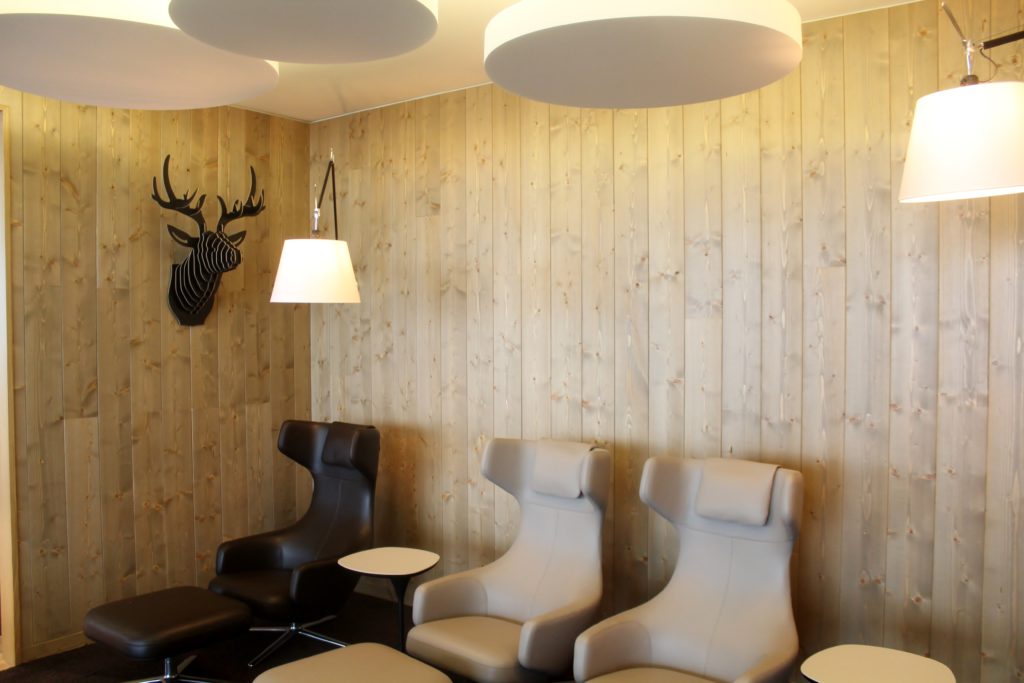 The Salon Mont Blanc Lounge is located in terminal 1, Hall B, in the non-Schengen transit area.