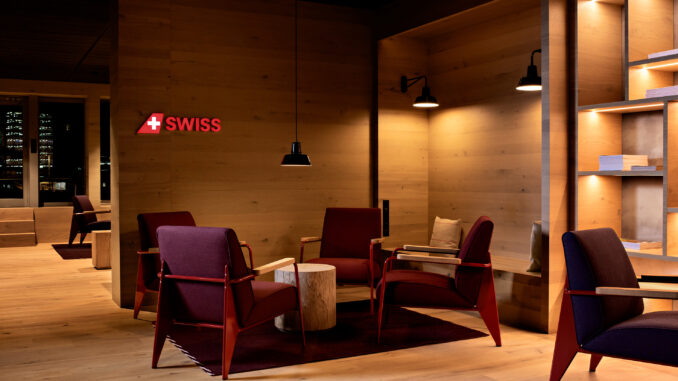 SWISS today inaugurated its latest lounge at Zürich Kloten airport. The lounge is called Alpine Lounge and is located in the same space as the old SWISS First Class Lounge, in the Schengen area in Concourse A, right opposite the transfer desks.
The new Alpine Lounge measures 500 sqm and has capacity for 100 guests. The interior is truly unique and the idea is to blend a "contemporary mountain hut with the comforts and the style features of the familiar SWISS lounges".
There are plenty of light-wood elements and bespoke furniture, many of them from Swiss craftsmen. There are also alpine-style carpets and cushions and large communal wooden tables. The panorama windows provide a great view of the apron.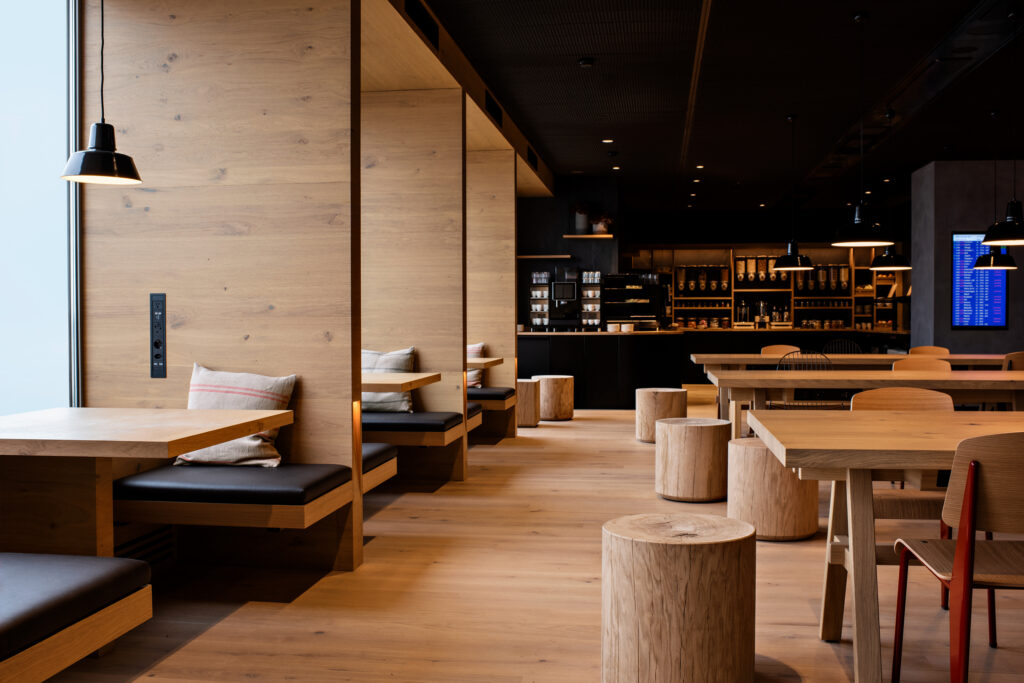 The food concept is also different and the centerpiece of the dining area is a rustic oven where seasonal dishes are prepared. The dishes are prepared individually to reduce food waste.
The selection of drinks includes local Swiss wines and spirits. The wines are served using a new and more eco-friendly dispensing system that both enhances the quality of the wine and helps the recycling process.
The lounge is open to Miles & More Senator and Star Alliance Gold as well as SWISS and Lufthansa Group business class passengers.
Worth noting is that the lounge is only open on weekdays and closes fairly early. The opening hours are Monday-Friday from 5.30 am until 6.30 pm.