Departure experience

It was Christmas time at Stockholm Arlanda airport and although this usually means more passengers travelling to visit friends and family it also means fewer departures. Terminal 2 was surprisingly empty at 11 am and the atmosphere was far more relaxed than it usually is.
I had already checked in online on the Air France webpage and was only travelling with hand luggage so I just visited a check-in machine to print a boarding pass, always useful to have when connecting to a longhaul flight.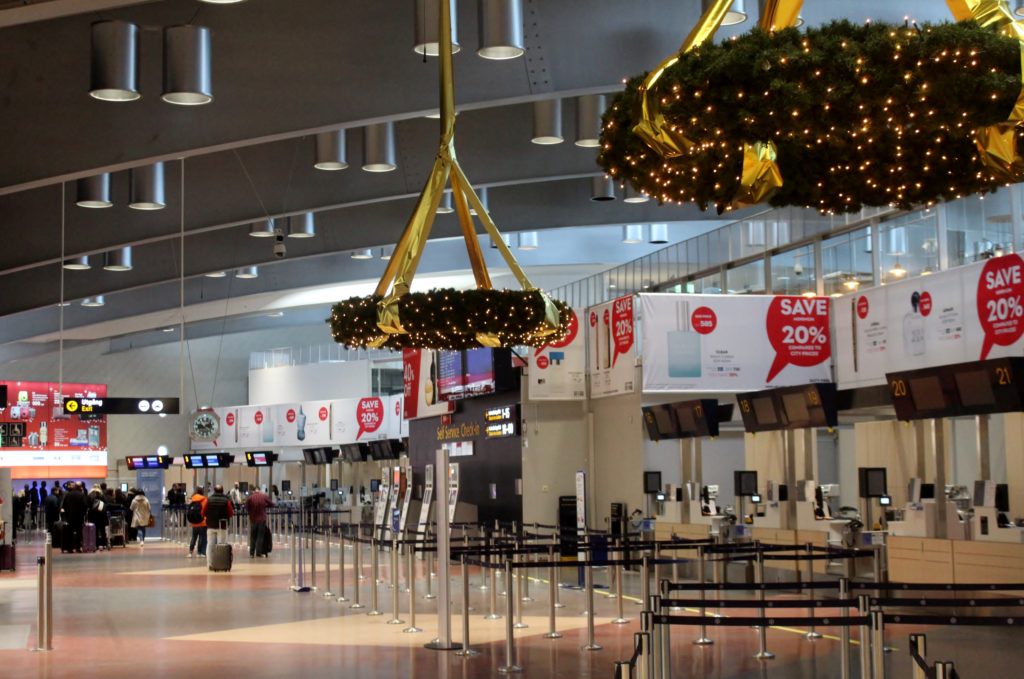 There is a fast track channel in the terminal which I was entitled to use as both a business class passenger and a Skyteam Elite Plus cardholder, however it was not really needed this morning as the regular line was almost empty.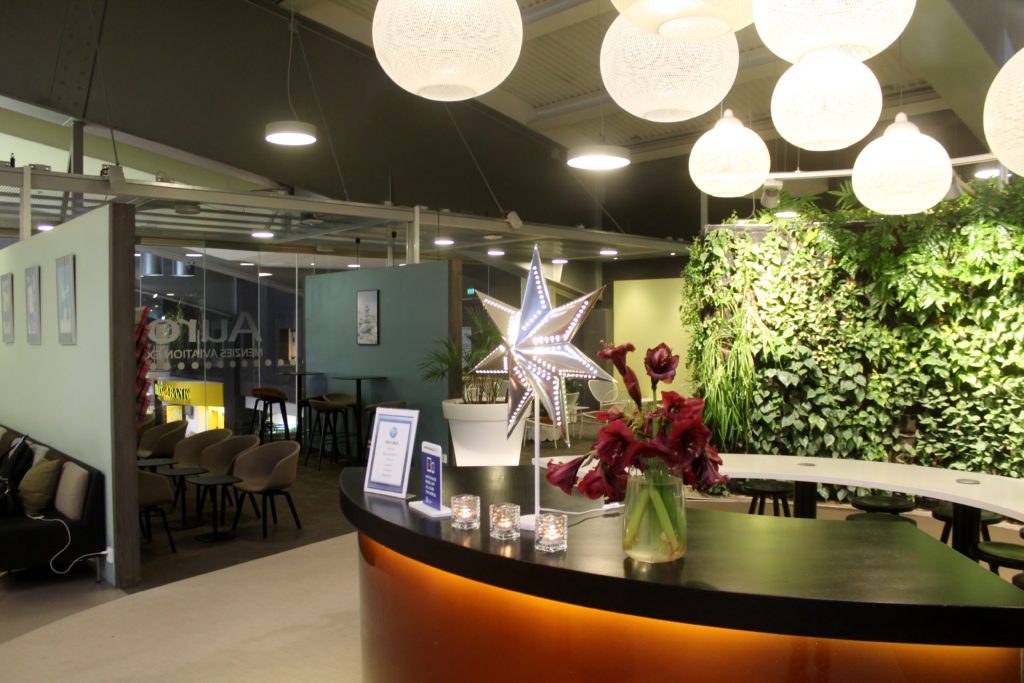 There is just one lounge in the terminal used by all full-service airlines called Aurora Lounge, run by Menzies. The buffet was much smaller than it usually is, they were probably expecting fewer guests at Christmas time when there are fewer business travellers. But the selection of food was still the same with the cold buffet with vegetables and cold cuts and a few hot items such as lasagna and hash brown. A full bar service was also available with beer, wine and spirits.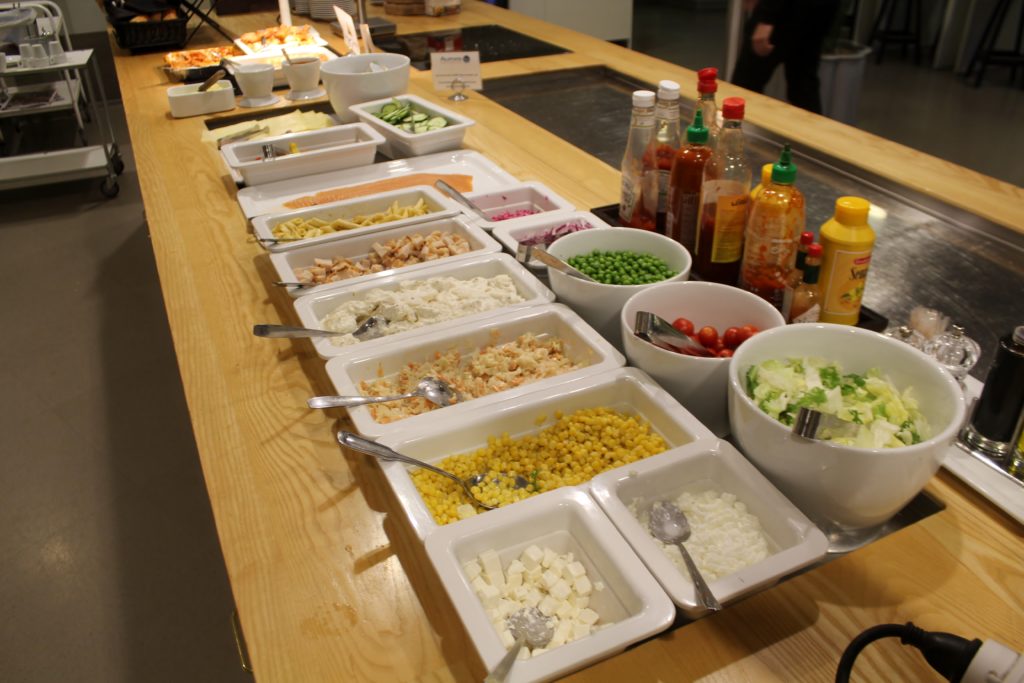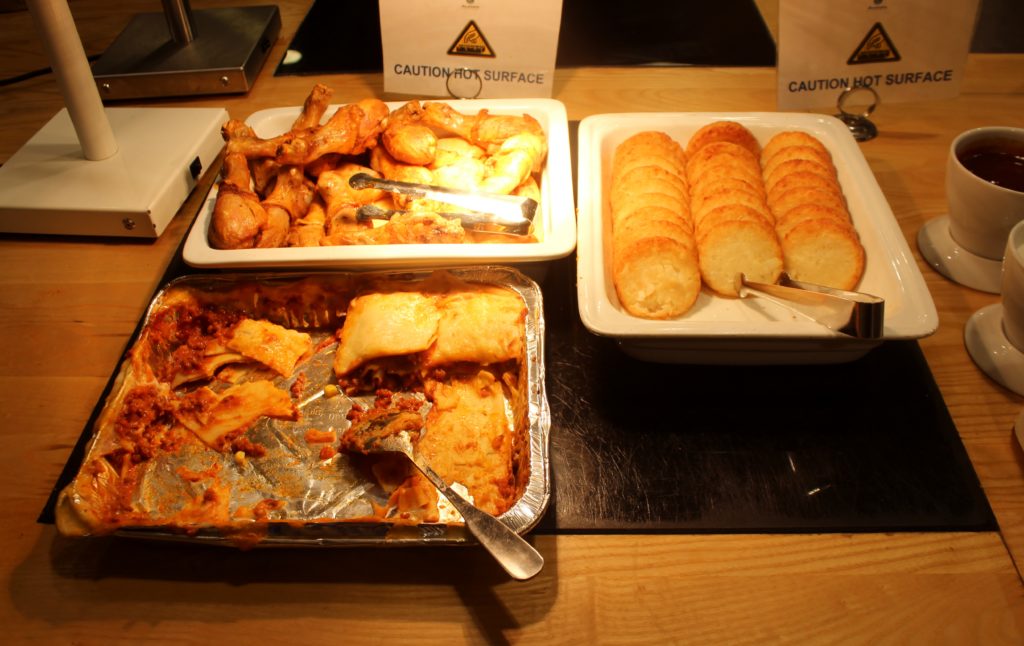 The flight
Stockholm Arlanda-Paris CDG
Air France  flight AF 1263
Departure: 12:40
Arrival: 15.20
Business Class
Airbus A321
Seat 02F

First impression

Boarding started 20 minutes before scheduled departure time and as always there was a separate Sky Priority lane for premium passengers to the right of the podium with very clear signs. From my experience people rarely miss or misinterpret these red signs. As economy class was completely full and they were expecting a lot of hand luggage they offered passengers to have large pieces of hand luggage gate-checked and stowed in the hold free of charge. A few passengers accepted the offer. There was so much hand luggage anyway.
There were only two rows of business class to Paris and we ended up being six passengers. I had selected 02D but as I got my own row I moved to the window seat.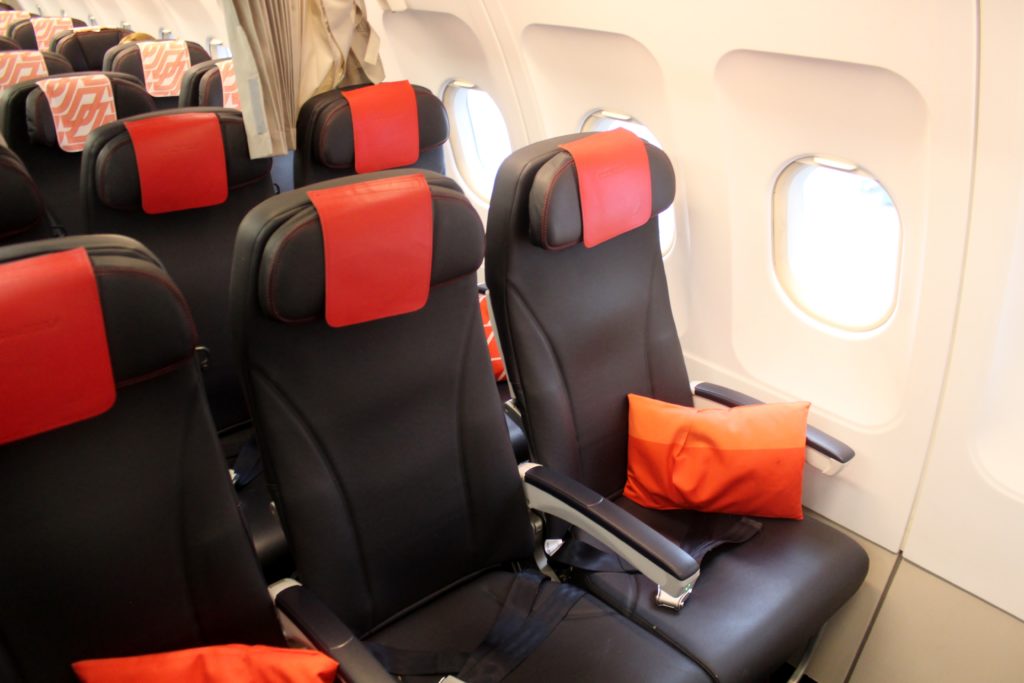 No pre-departure beverages were offered and no newspapers or magazines. These can be downloaded before departure using the Air France media app and in the app there are also movies, TV-series and documentaries to download. These are stored on the tablet or mobile phone but can only be used during the flight. After arrival they are automatically deleted by the system.
Punctual pushback with a flight time of two hours and 20 minutes to Paris.
Seat and cabin

Standard intra-Europe setup with the same seats in business class as in economy class but with a blocked middle seat and possibly slightly more legroom on the first few rows.
The Airbus A321 had the new shorthaul cabin with black leather seats and red head rests. In business class there are also pillows in the same red colour on each seat.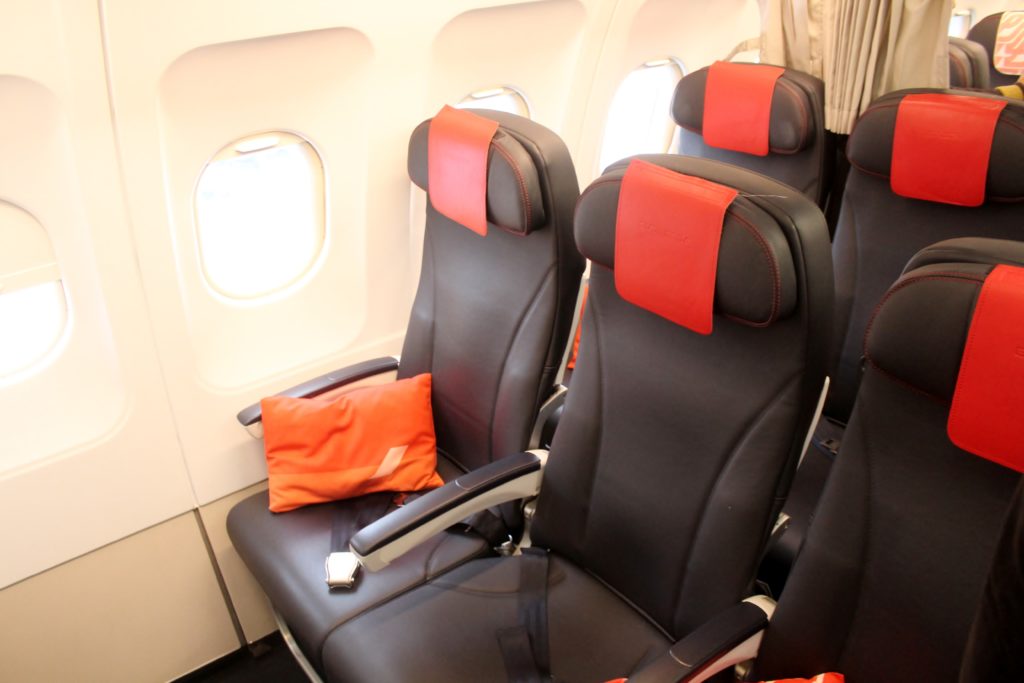 Food and drinks

After takeoff a printed menu was handed out by the purser, which was a nice touch on an intra-European flight. The menu also contained the wine list and drink list.
Afterwards hot towels were offered but then it took quite some time before the meal service started. It would have been nice with a cocktail while waiting.
Eventually the meal service started and the meal trays were handed out. Air France made quite a big deal 3-4 years ago about their improved meal service on mediumhaul flights (Stockholm-Paris is regarded as a mediumhaul flight) with a large tray, a starter, two choices of main course, cheese and dessert. This concept has now been reduced, again. The tray is now a bit smaller, there is no longer a starter and no longer a choice of main course. However the concept is still better than it was about 5 years ago.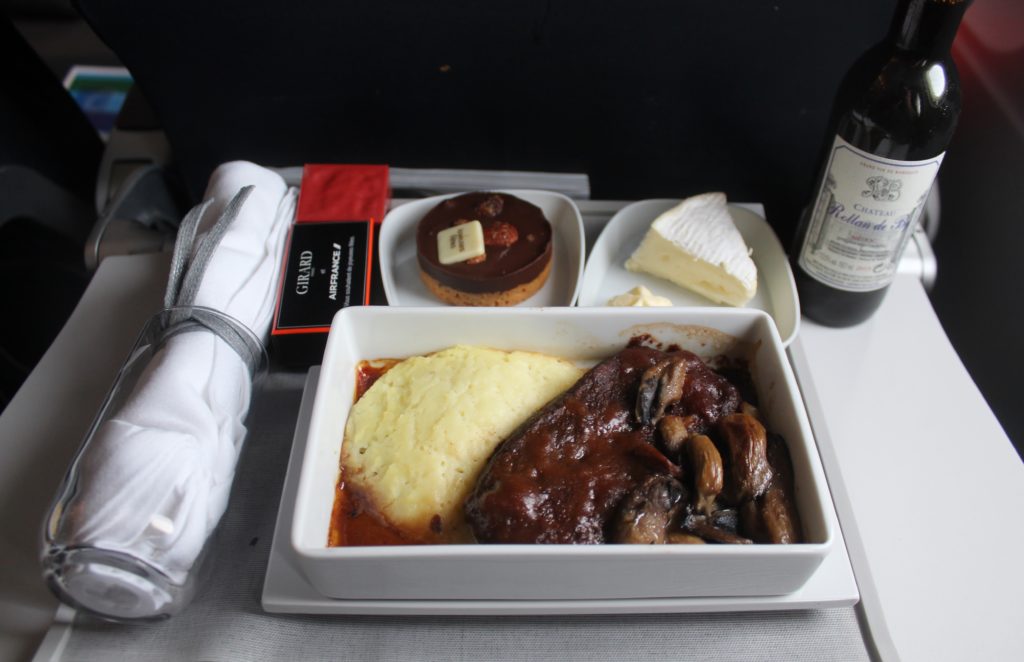 The lunch was beef chuck with potato purée, sautéed mini oyster mushrooms and rosemary gravy. I ordered a bottle of red wine to drink which was Médoc Château Rollan de By 2015. They also had champagne onboard, served from a large bottle, Joseph Perrier Cuvée Royale Brut, which is quite a nice brand.
After the main course there was a cheese plate on the tray and a chocolate, almond and hazlenut shortbread dessert with Joyeuses Fêtes, Season's Greetings, written on the top.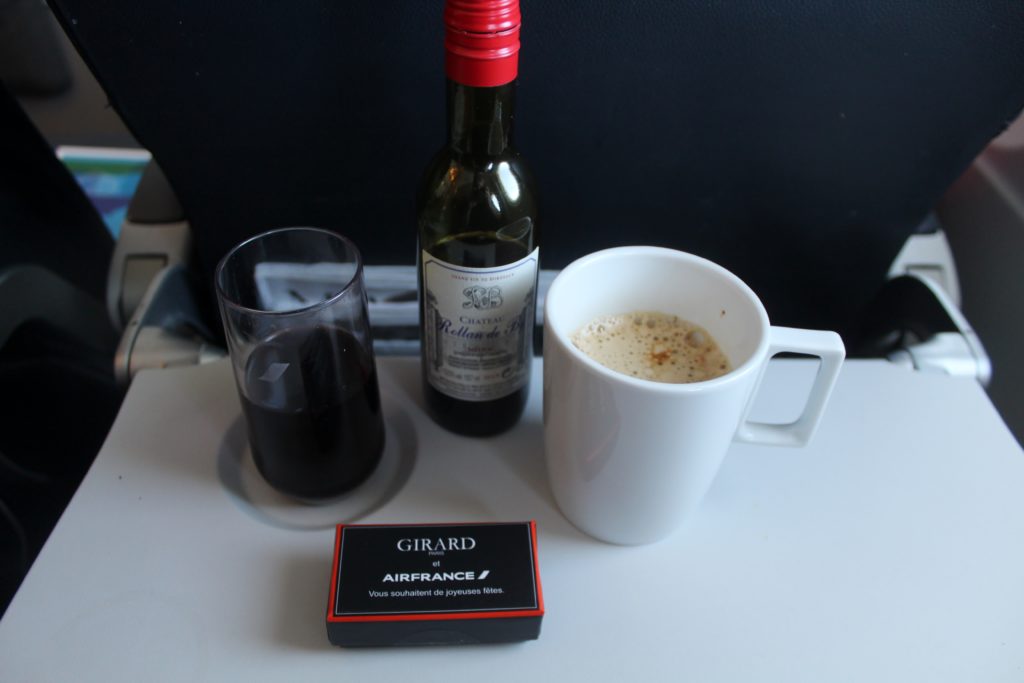 Finally coffee and tea were offered and there was also a small box with chocolate on the tray from Girard, yet again with Season's Greetings written on the box.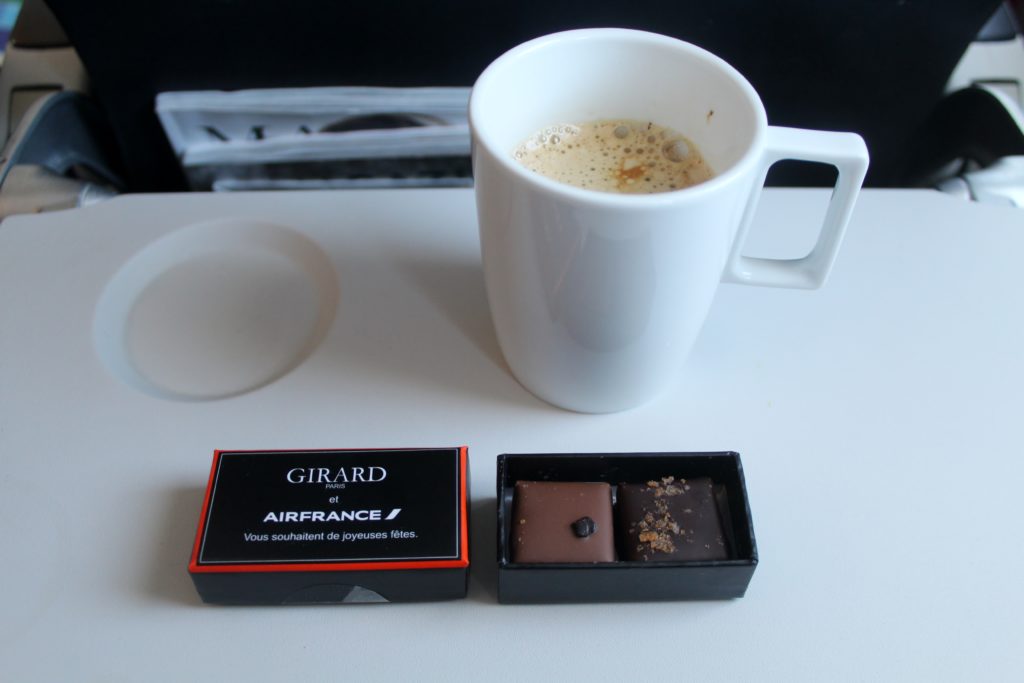 I finished the meal service with a gin and tonic. They serve Gibsons Gin in Air France business class with Finley Tonic Water. I was also offered some chocolates, biscuits or petits fours from a basket.
The service

The service was polite but a bit distant from the purser. No small talk and no initiatives or extra recognition of me as a gold card holder with Air France. It was pretty much the standard service concept just by the book, no more no less. But nothing to complain about other than the long wait before the inflight service started.
Arrival experience

We landed right on time at Paris Charles-de-Gaulle airport and parked at terminal 2F used by most European flights to Schengen destinations.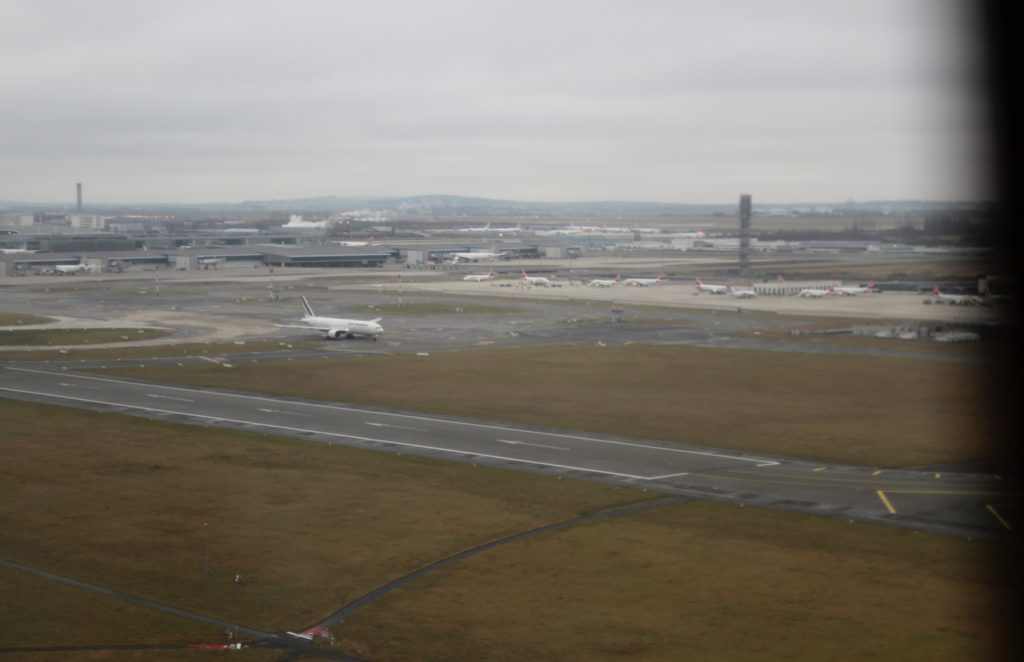 I had a fairly long layover but decided to make my way directly to terminal 2E to get some rest in the lounge. Although CDG is not a favourite airport by any means connecting between two Air France flights between terminal 2E and 2F is very easy and straight-forward nowadays. It took me 22 minutes from the moment we touched down on the runway until I was at the lounge in terminal 2E, including a change of terminal and passport control (where there is a fast track channel for premium passengers).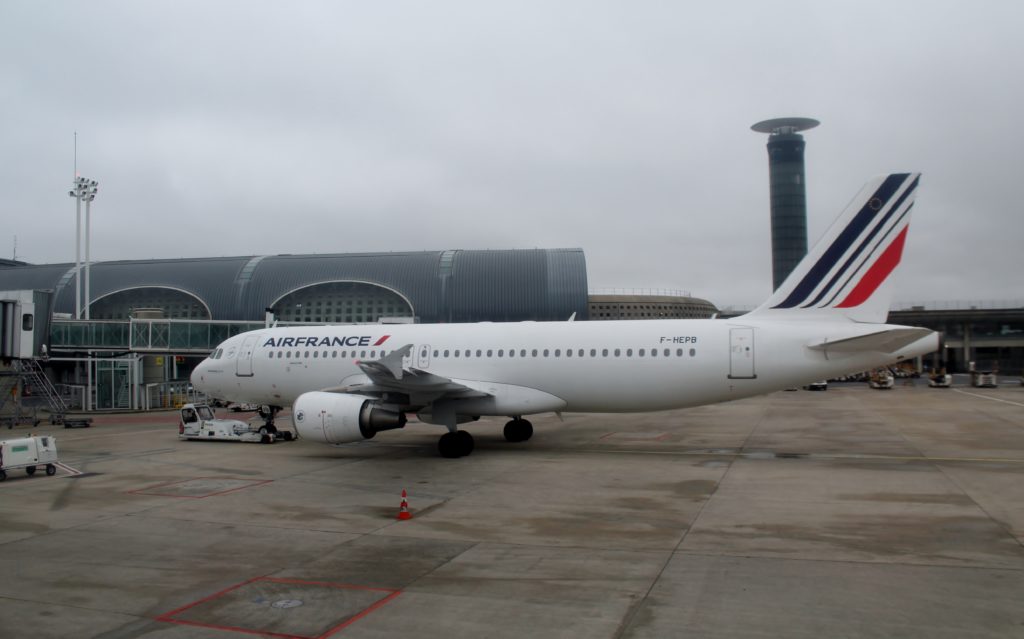 Final impression

A bit sad to see the reduced meal service on mediumhaul flights as the Air France product used to be excellent. However Air France business class is still a decent product these flights, just a bit more standard and a bit more comparable to other airlines on similar routes. The food was tasty, the wines are usually good and the dessert service with the chocolate box and the petits fours was a nice touch.