Where is it?

The lounge is located airside in the transit area, one floor right above the main shopping area and some gate areas (level 3). The lounge can be reached using the escalators from the transit hall. The transit hall is small and the lounge is not hard to find.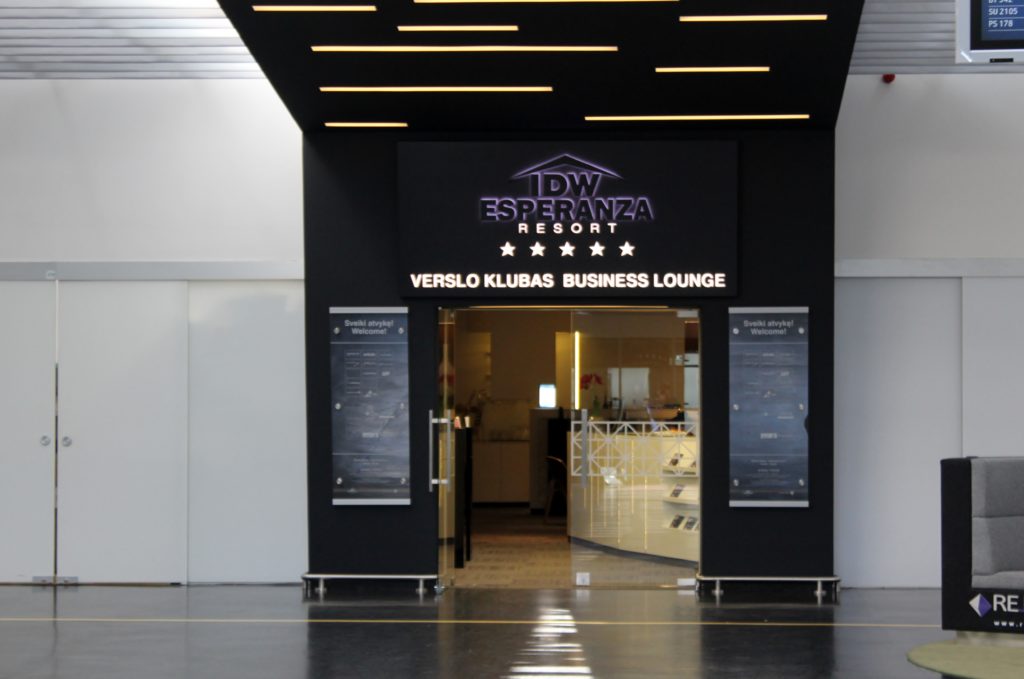 How do I get in?

This is the only lounge at the airport used by most full-service airlines for their business class passengers and top-tier frequent flyers.
It is also possible to enter using various lounge cards and credit cards.
What's it like?

The lounge was renovated not too long ago and now both has a new name and a new interior with a completely different design.
The interior is quite modern and a nice improvement compared to the old design. The lounge is not particularly lounge, basically just one large room with the entrance right in the middle and with different seating areas spread out in the room with sofas and armchairs in black and brown and with a few plants used as dividers.
The walls feature large photos from presumably rural areas in Lithuania.
Food and drinks

There is a self-service buffet area right in the middle of the lounge. There is a good selection of some rather decent sandwiches with different fillings. There are also salads and yoghurt, some nuts and crisps and some cookies and pastries.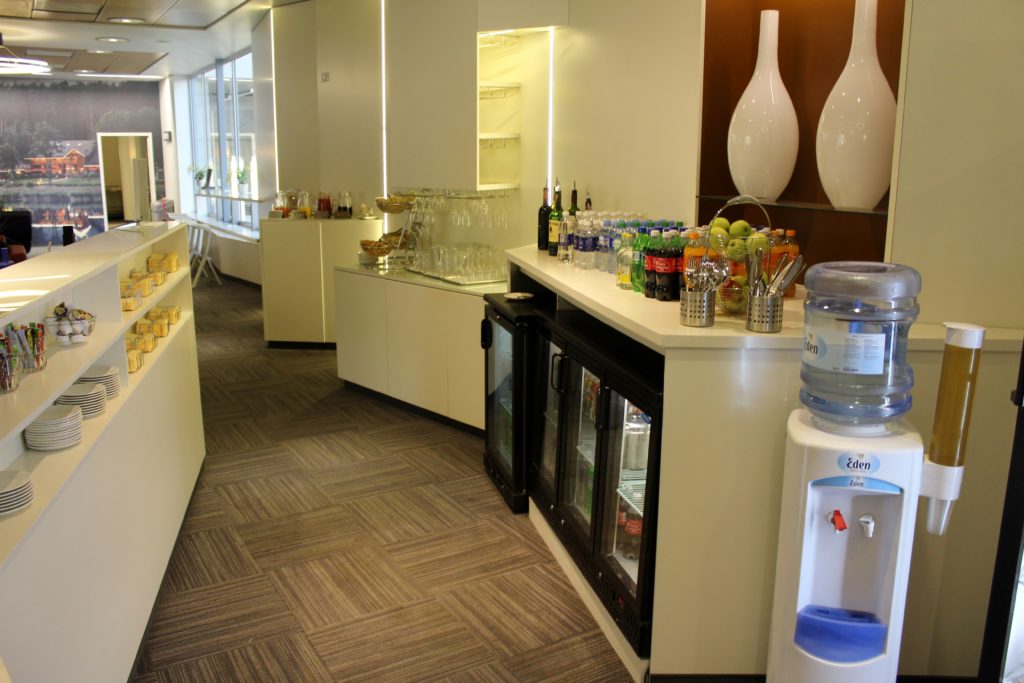 There is also a reasonable selection of drinks including beer, wine and a standard selection of spirits, soft drinks, different juices and of course coffee and tea.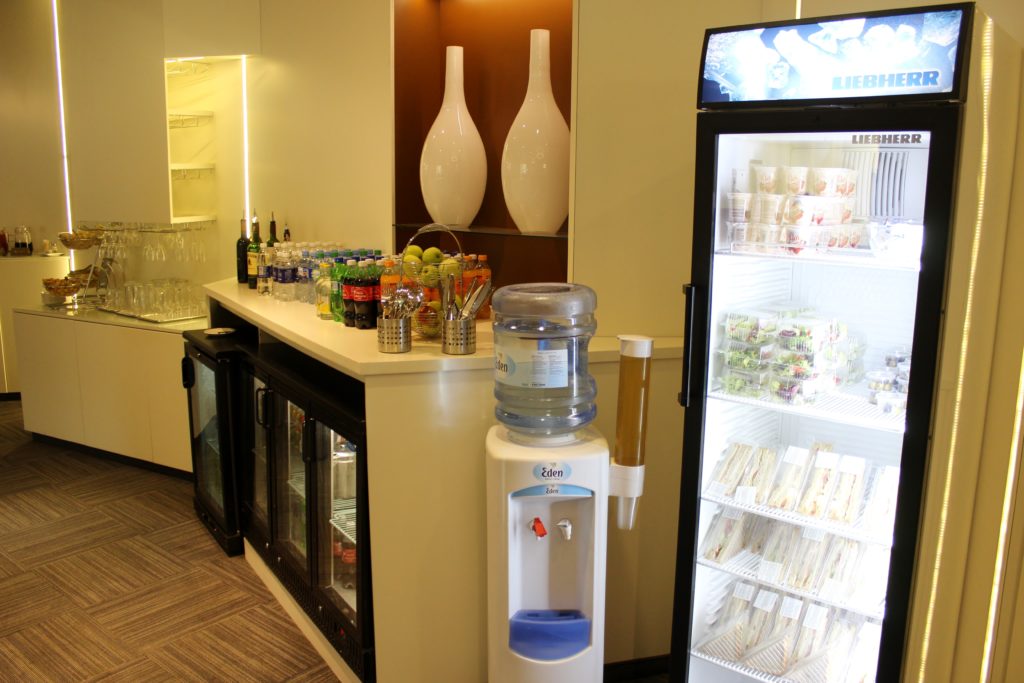 Facilities

Free wireless internet is available, there are a few TVs and also some newspapers and magazines at the reception.
Restrooms are located inside the lounge but there are no showers.
Final impression

A small lounge at a small airport. Modern interior with comfortable armchairs, a rather good selection of sandwiches and a reasonable drinks selection.