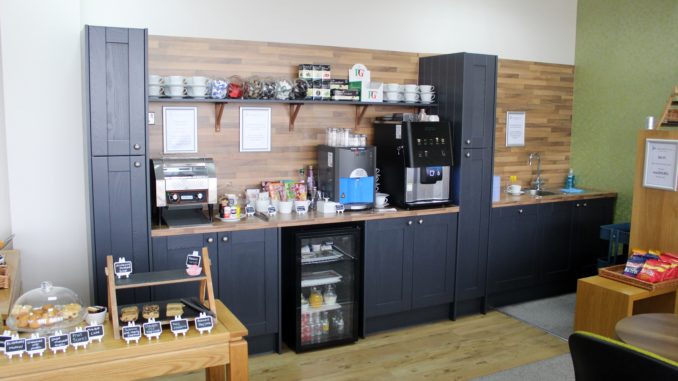 Where is it?

The Norwich Airport Executive Lounge is located airside after security control in the transit area used for both domestic and international departures. When entering the transit hall the lounge is located in the corner to the left, next to gate 1. The transit hall is small and the lounge is hard to miss.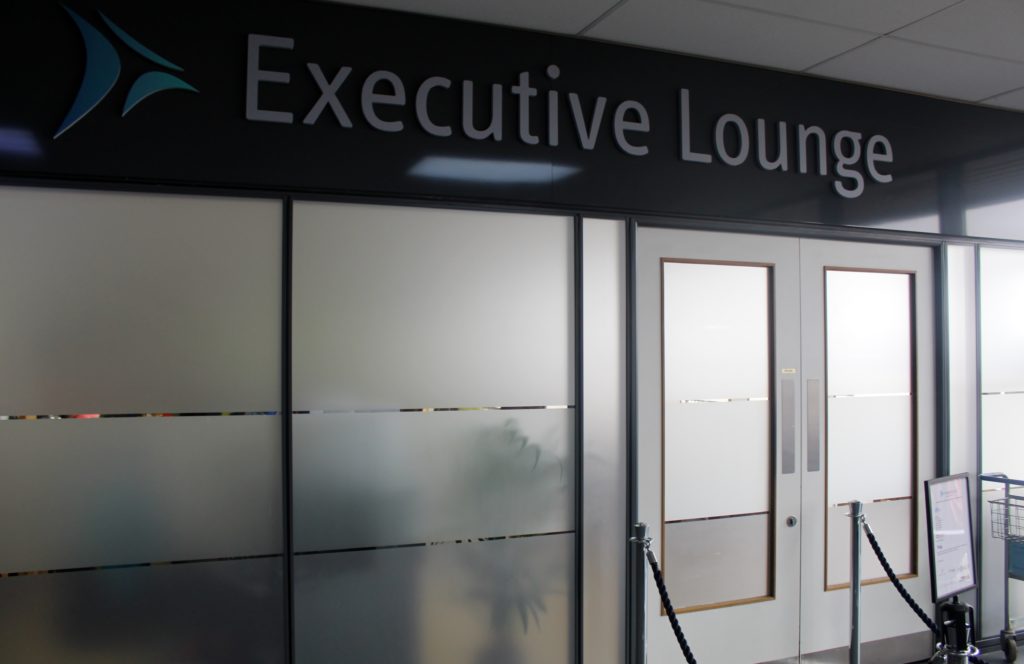 How do I get in?

The lounge is available to business class passengers and top-tier status passengers (Flying Blue Gold/Platinum and Skyteam Elite Plus) flying KLM to Amsterdam. It is also available to full-fare/flex customers on Flybe and Loganair.
It is also possible to pay to enter the lounge and to use various lounge cards such as Priority Pass and Diners Club.
What's it like?

The lounge was fully refurbished in April 2018 and the new interior is very pleasant with a rather cozy and homey feeling. The lounge itself is not very large with seating for around 30 guests, but at a small airport with mostly turboprops and regional jets and not that many departures per day the seating capacity is sufficient.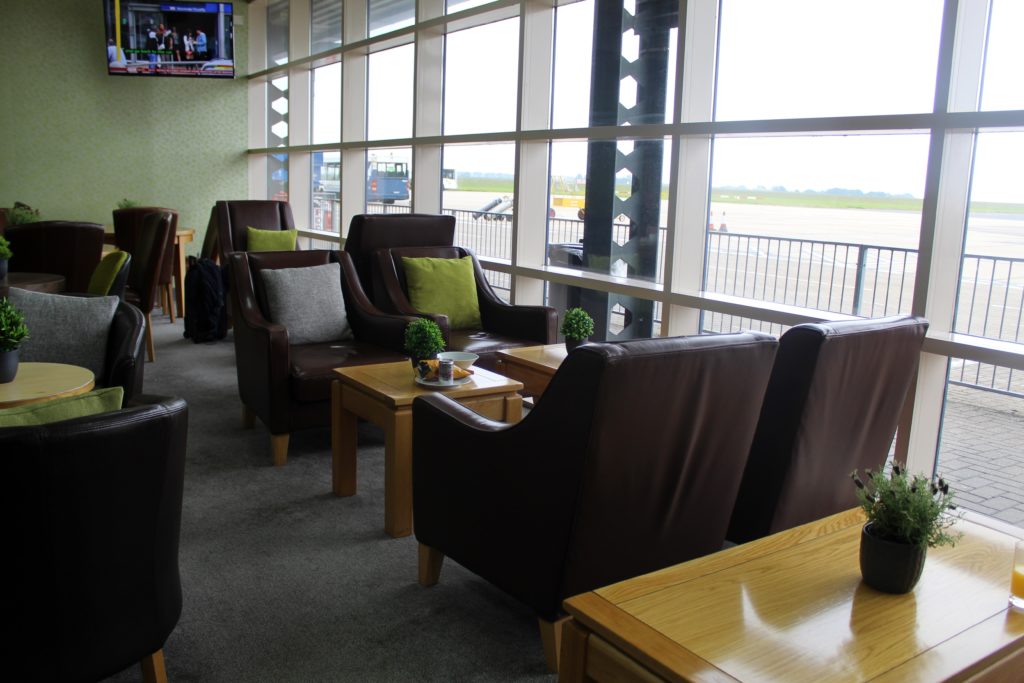 The new design is quite stylish with armchairs in brown, dark blue and black, tables and bookshelves in wood and design details in green and grey.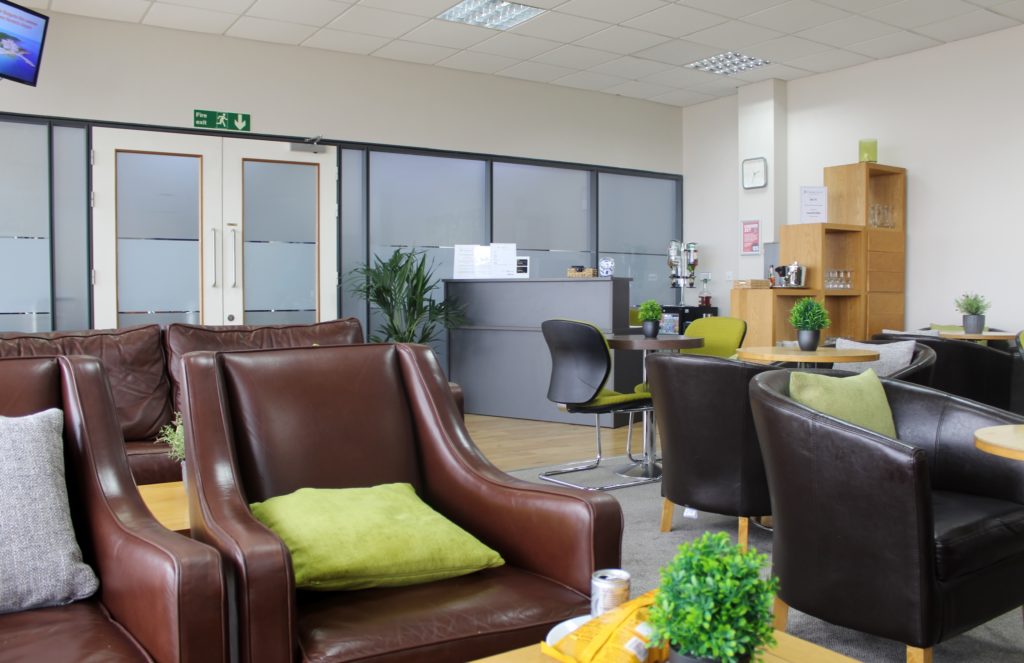 Food and drinks

The self-service buffet area is designed like a kitchen. In fact there is even a dishwasher hidden there, used by the staff for washing up between flight departures, so it is in fact a fully-working kitchen.
Various snacks are available for self-service including yoghurt, bread rolls, cereals, fresh fruits, crisps and nuts and a wide selection of pastries, cookies and cakes on a separate table. There are for example chocolate chip cookies, marble cake, fruit scones, shortbread and blueberry muffins. However there is little substantial to eat and no hot food.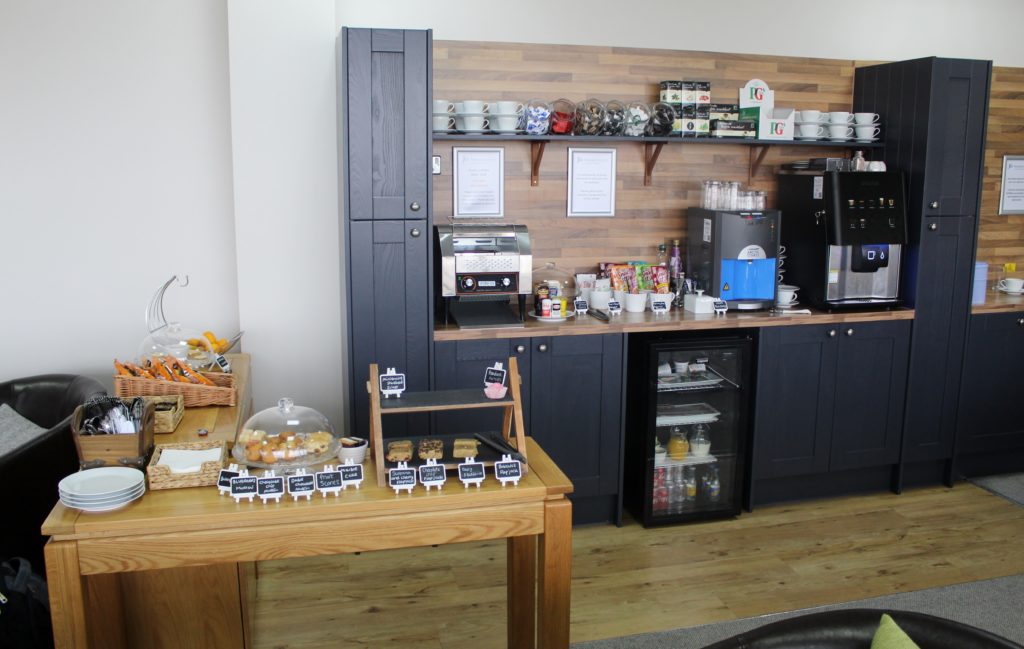 Coffee, tea, juices and sodas are available for self-service from the buffet area. Alcoholic drinks, including beer, wine and spirits are available for free but need to be ordered at the reception area. There is a fairly good selection of beers, red and white wine and a standard selection of spirits.
Facilities

Some newspapers and magazines are available from a table next to the entrance, there are two TVs and free wireless internet (the password is available on signs throughout the lounge).
There are no restrooms in the lounge, these are located just outside in the main transit hall. Boarding announcements are also made in the lounge and with all four gates located right outside, which can all be reached in about 20 seconds, you can stay in the lounge until boarding is announced.
Anything else not to miss?
There are large panorama windows in the lounge overlooking the apron and the runway. Although the traffic at the airport is fairly limited it is still nice to be able to follow the action on the apron from the lounge.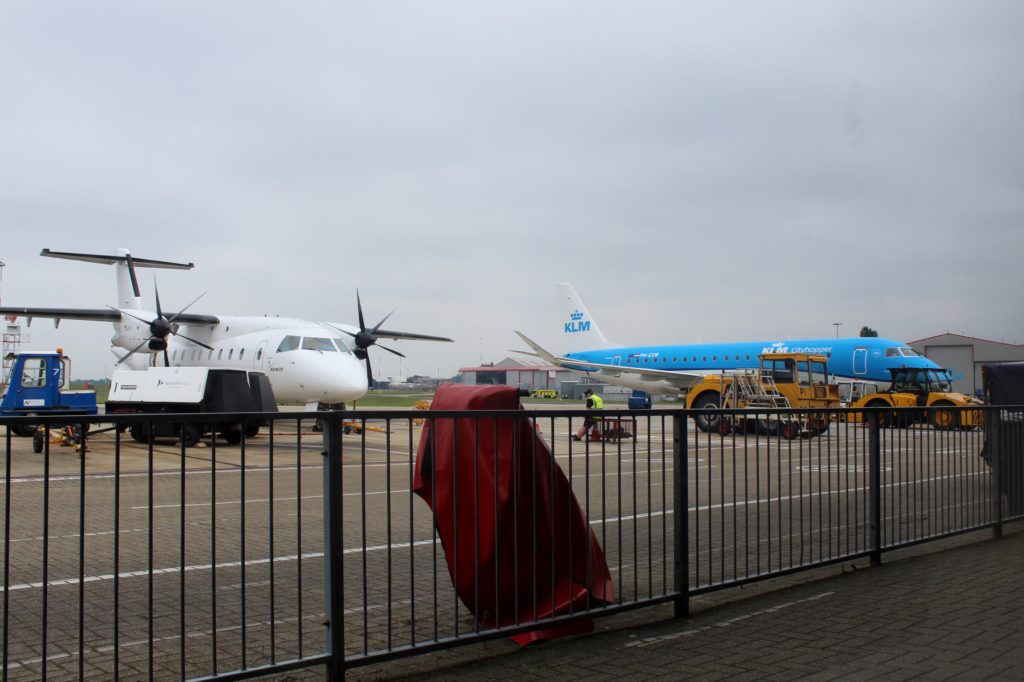 Final impression

The new refurbished lounge is actually very pleasant, especially for such a small airport with a very nice and modern design, a nice selection of snacks and drinks and a decent apron view.