If you have a Star Alliance Gold card or travel in business class on a Star Alliance carrier from London Heathrow terminal 2 you have access to no less than four different lounges. The Air Canada Lounge, the Singapore Airlines Lounge, the United Airlines Lounge and the Lufthansa Lounge. The latter is divided into a Business Lounge for business class passengers and a Senator Lounge for gold card holders.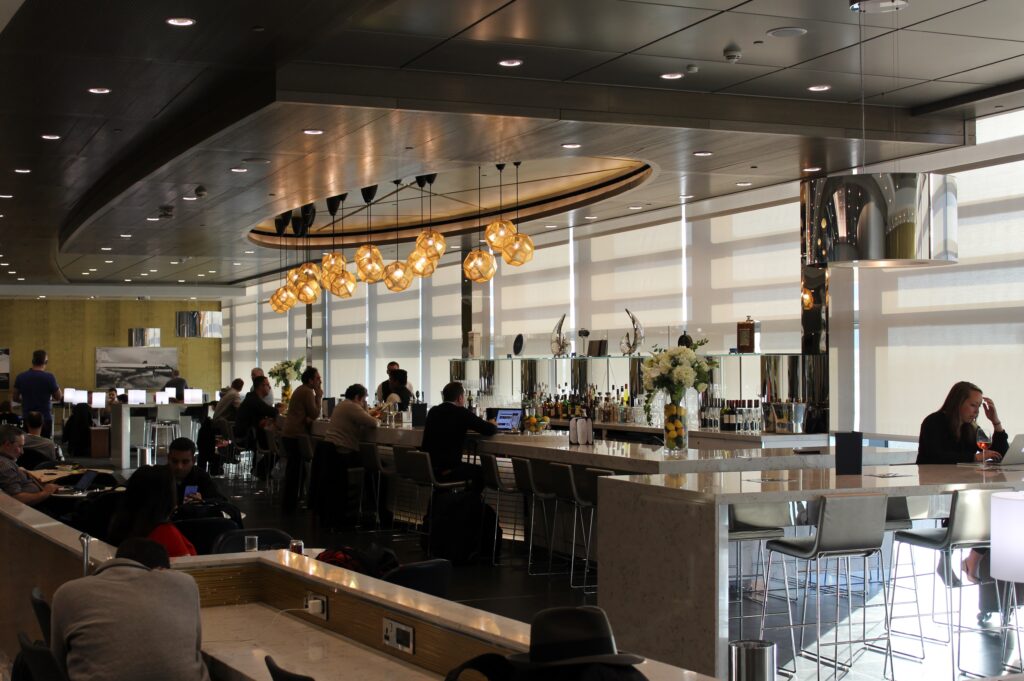 A great benefit of choosing the United Airlines Lounge in the satellite building among these four is that it offers an excellent manned bar where you can order all kinds of drinks and cocktails. The selection is very extensive. And on top of this the lounge itself is really not bad, definitely one of the better United Airlines lounges in the world and a huge improvement compared to the old United Lounge in the old terminal 3 at Heathrow.
For those who fancy a glass of bubbly there is even champagne available in the lounge, free of charge, currently the Castelnau brand. And of course there are various red and white wines. Nothing spectacular, after all this is a business lounge and not a first class lounge, but you do get a selection to choose between.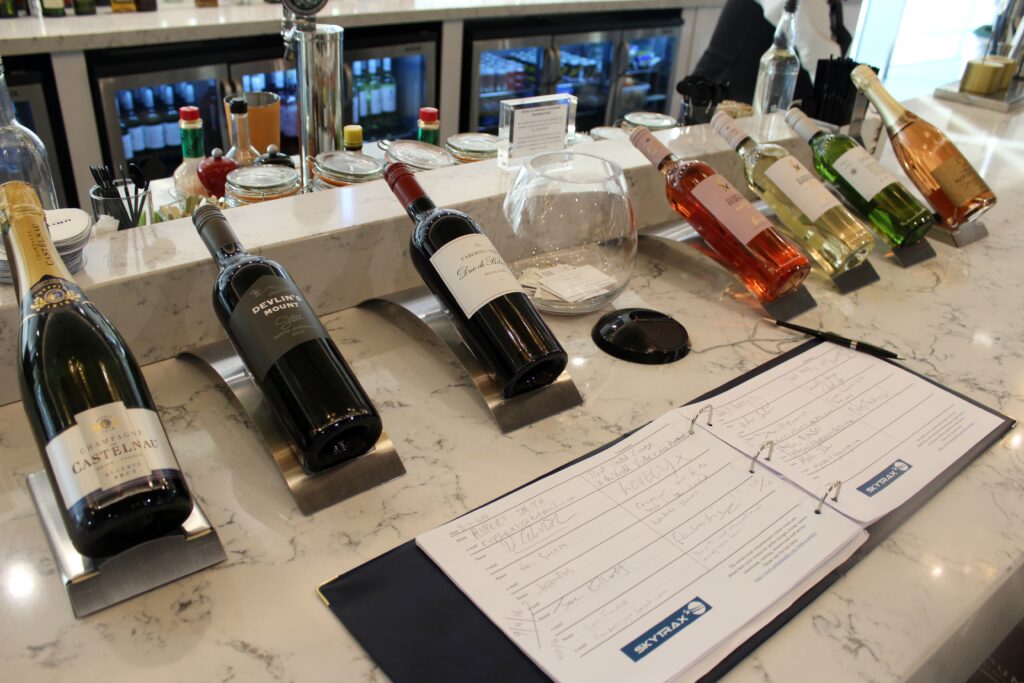 You can also order a cocktail which is prepared while you wait. There are a handful of cocktails available and the cocktail list does seem to change regularly.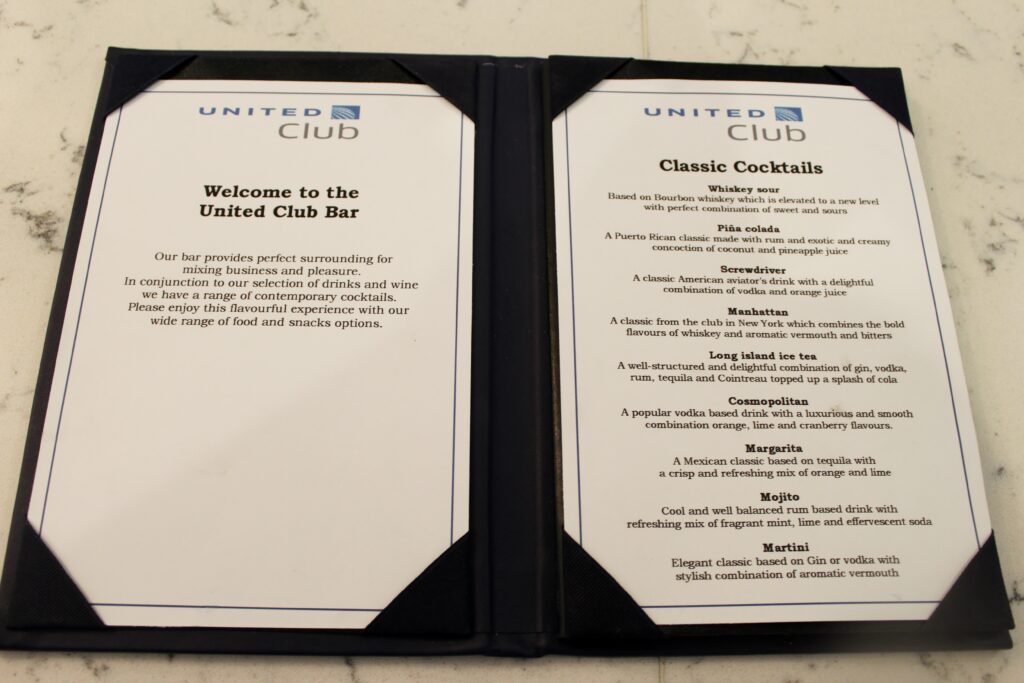 Also most of the other drinks are listed in the drink list, including the beers and cider on offer, the different red, white and rose wines and the spirits.
The spirits are also on display behind the bar counter and it does seem like there are more bottles/brands available than those listed in the drink list. And most likely you can also order some other cocktails other than those listed in the cocktail list, assuming the staff have time, have the ingredients and know how to make them.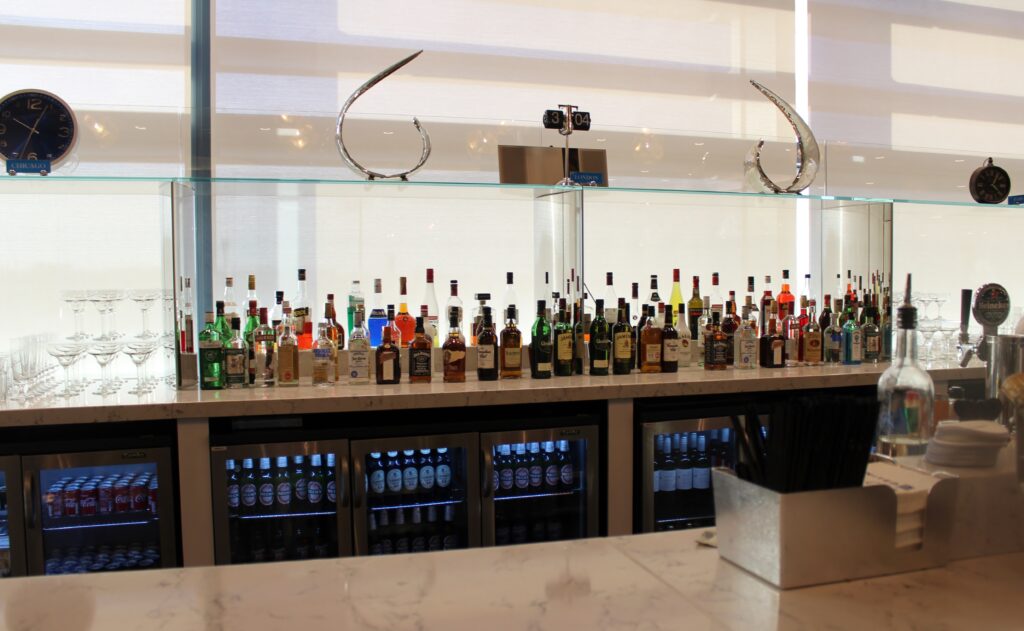 I went for a traditional cocktail this time, a Mojito.