Passengers visiting the Swiss Senator or Business lounges in the Schengen area at Zürich Kloten airport also have the possibility to visit the cocktail bar on the top floor. A few years ago this was advertised as the longest lounge bar in the world, I am not sure if this is still the case, but no matter what the bar counter is still quite impressive.
Technically the bar is located in the business lounge, however it can also be acccessed from the Senator Lounge through a locked door. The bar area is also used as a smoking section for both lounges, which means there is quite a strong smell of smoke. Some passengers avoid it for this reason.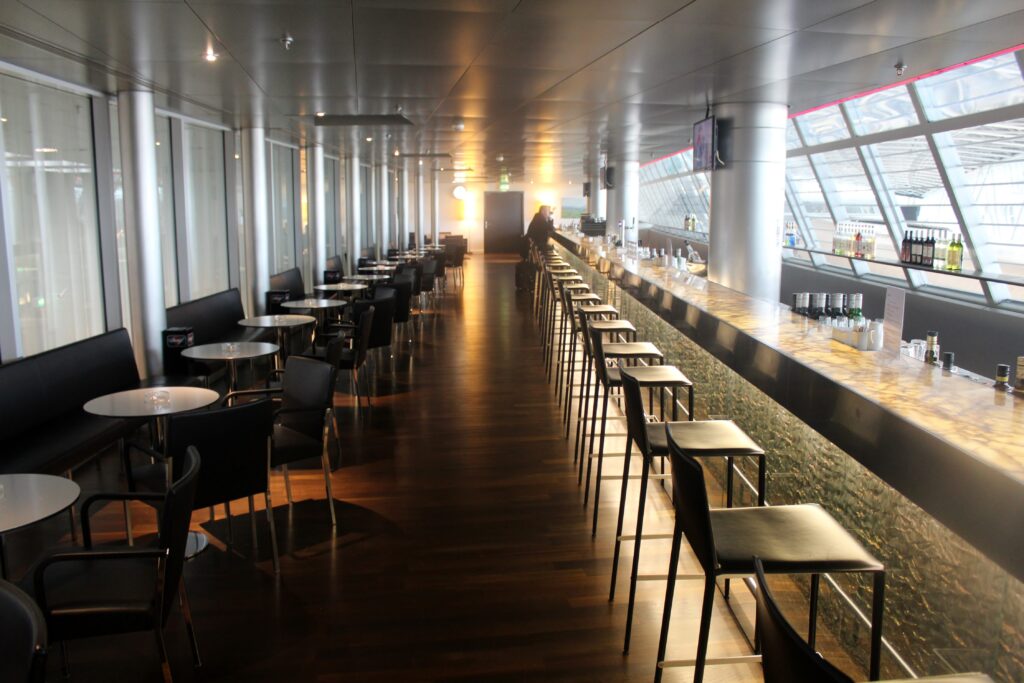 The lounge bar is manned and you can order various drinks from the bartenders including beer, wine, spirits and cocktails. There is a limited view of the apron through the windows and plenty of natural light.
There are bar stools along the bar counter as well as several different seating areas. In the section next to the staircase leading down to the business lounge there are comfortable brown leather armchairs.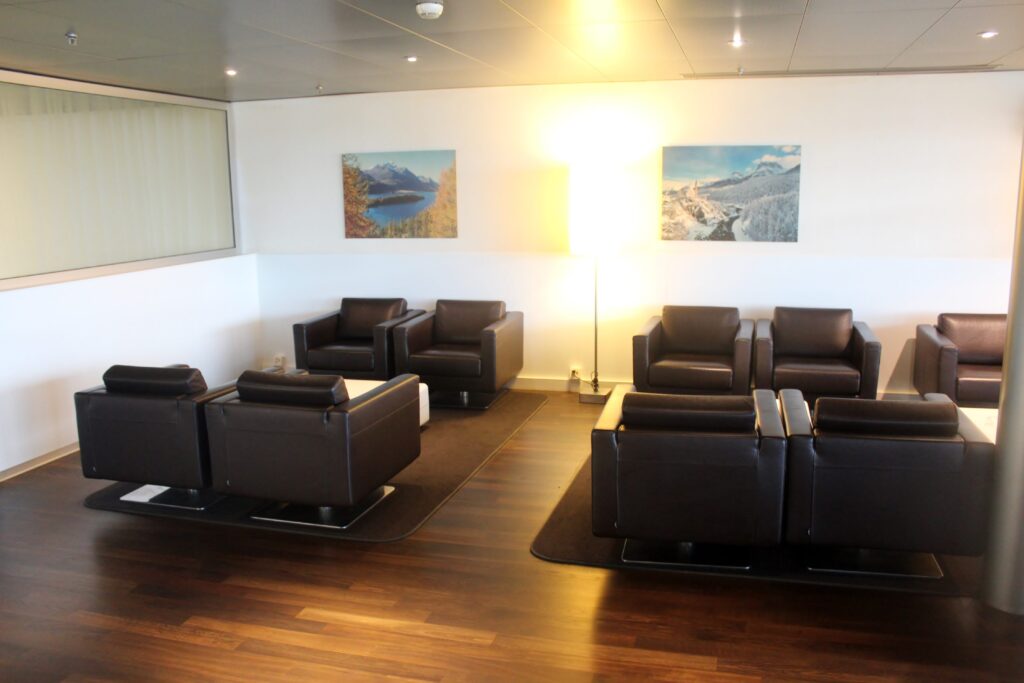 The cocktails on offer seem to change regularly. These are the cocktails on offer in October 2016.
In the late afternoon more passengers arrived and the lounge became significiantly busier. As this is effectively also a smoking lounge many lounge guests avoid it at any cost, which in a way is a good thing as it may be the only place with available seats at peak times.
I was not overly impressed with the cocktail selection this time so I just decided to order a gin & tonic instead. They had the lovely Hendrick's gin at the bar and mixed it rather interestingly with cucumber, and pepper. A real treat for the throat.