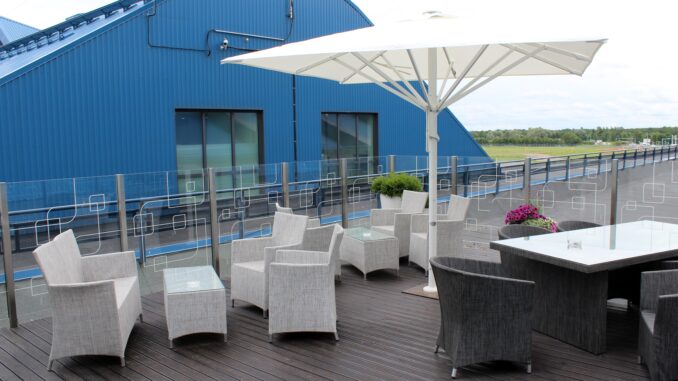 A great thing about the Tallinn Airport Business Lounge at Tallinn Lennart Meri airport is the outdoor terrace. The door to the terrace can be found to the very right of the reception desk, in the corner.
The terrace is surprisingly pleasant with seats and tables and sun umbrellas for very sunny days. On chilly summer's evenings there is infrared heating available.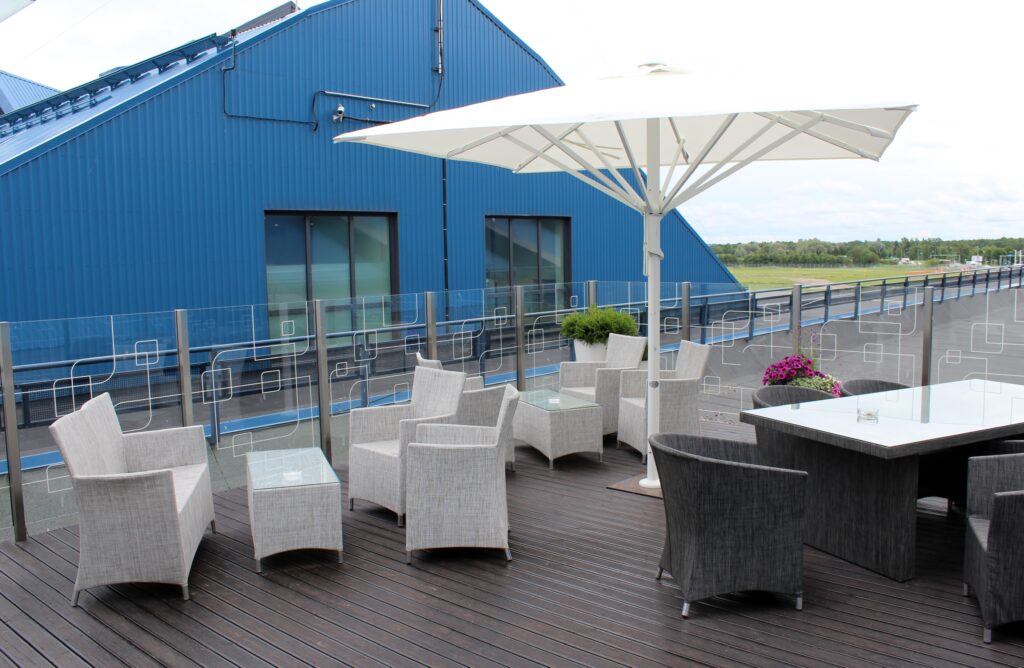 The view is fairly decent overlooking parts of the apron, however Tallinn airport is perhaps not the busiest of airports in Europe. Mostly LOT/Nordica flights and some occasional SAS, Lufthansa and Finnair flights during the day. And of course also some low-cost airlines like Ryanair.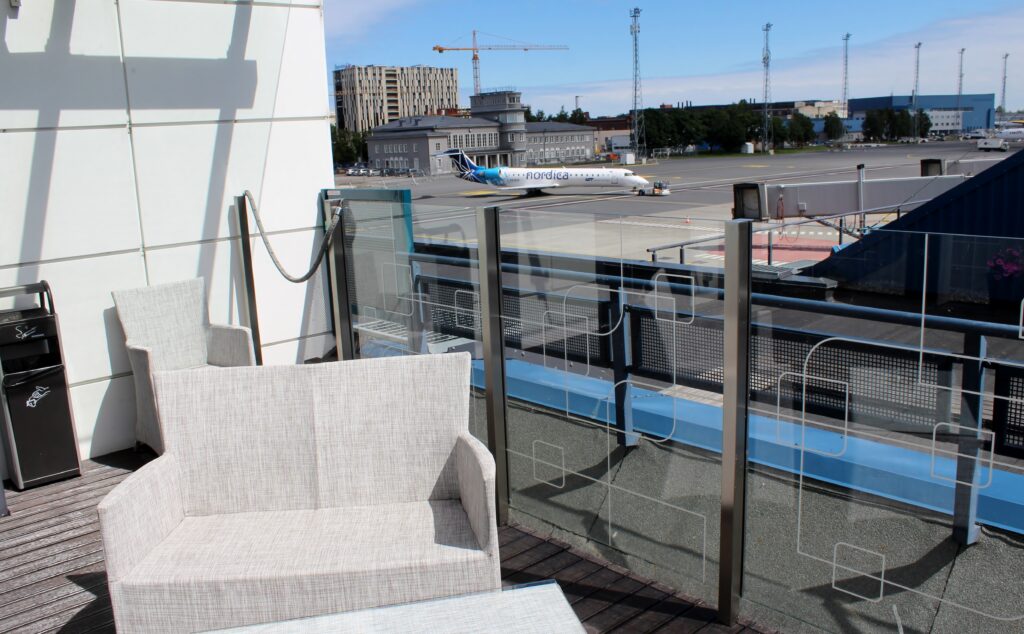 From the terrace you can also spot the old Soviet-style terminal building which was the passenger terminal from 1954 to 1980, built in Stalinist style. It was replaced by the current terminal building in 1980 to cope with the increasing passenger numbers and also in preparation for the Olympic Summer Games in 1980, which were partly held in Tallinn. The building, however, is still there, fully visible and pretty much intact.