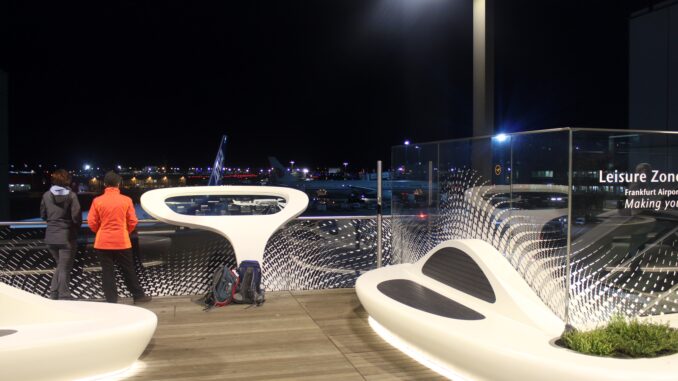 A visit to the brand new airside outdoor terrace at Frankfurt airport, which opened just a few weeks ago. Although I am no spotter as such I usually enjoy these outdoor terraces, to see if there is something fun and exciting going on on the apron and of course to get some fresh air.
Most outdoor terraces are located landside, accessible to the general public including those not flying, but this new terrace is located airside, only accessible to passengers with a valid boarding pass for the day and you even have to travel to a non-Schengen destination from terminal 1, like with Lufthansa to a longhaul destination.
The exact location is in concourse B in terminal 1, which is used for non-Schengen flights. The outdoor terrace is located one floor above the main transit area for departing passengers, very close to the Air Canada Maple Leaf Lounge. If you follow the signs for the Air Canada Lounge (there are plenty) you will find the door to the outdoor terrace on the opposite side of the corridor from the lounge entrance, just by the escalators.
The opening hours may vary depending on the season and of course also the weather but it usually seems to be open most of the day.
They do not actually call it an outdoor terrace but rather a 'Leisure Zone'. In the summer you can probably come here just to enjoy the sunny weather and to get some fresh air.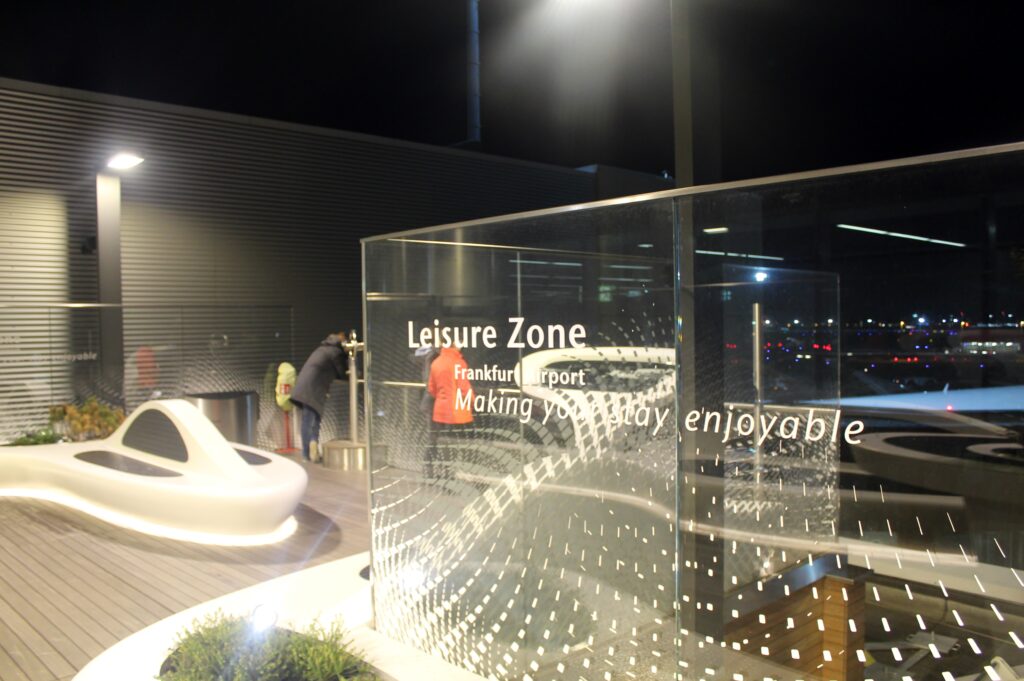 On the terrace there are also several benches when you can have a seat.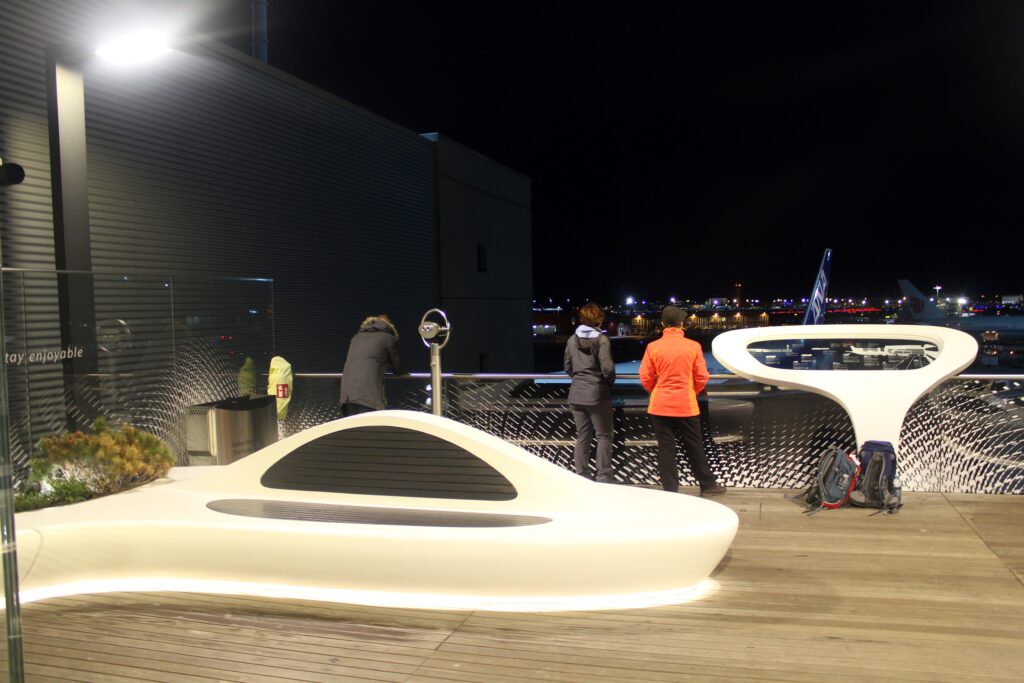 If you are curious about what you actually see from the terrace there is a large sign explaining the different buildings you have in front of you.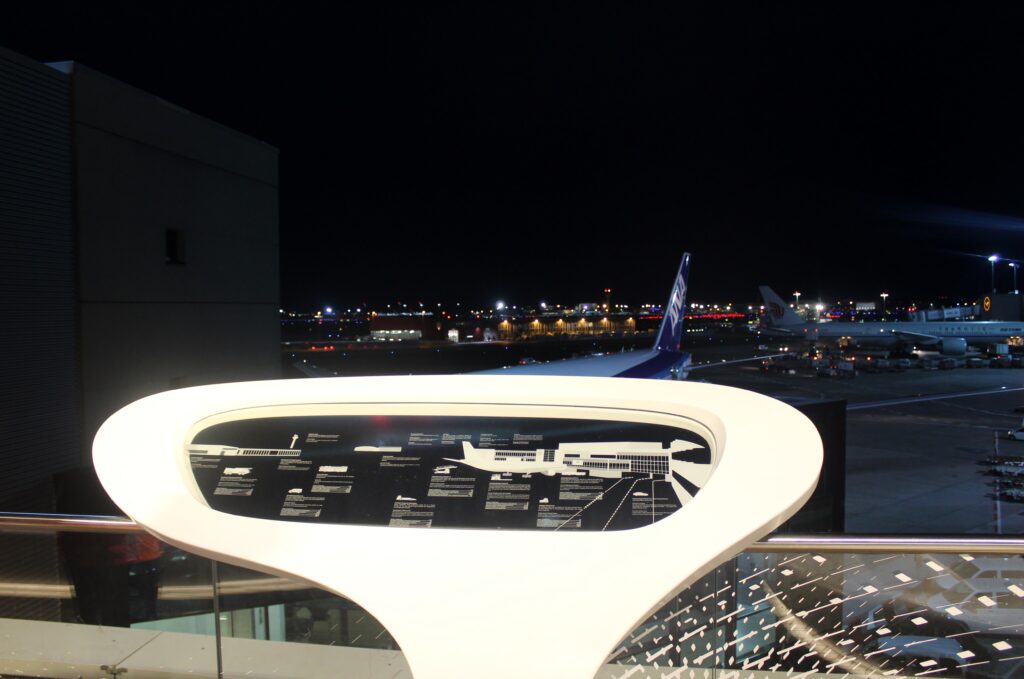 The view is mostly towards the apron at terminal 1 concourse B, which on the positive side means many widebody aircrafts from Lufthansa and other Star Alliance carriers such as ANA, Thai Airways, Asiana and Singapore Airlines. You also see parts of the two main runways 07C/25C and 07R/25L.
The terrace is not spectacular by any means but still a nice initiative by the airport authorities.