Where is it?

The Business Club at Belgrade Nikola Tesla airport is located airside in what is officially called terminal 2. The entrance is to the right after passport control between gates A4 and A5. The lounge is clearly signposted.
How do I get in?

This was the only lounge at the airport until September 2015 when Air Serbia opened its own lounge at the airport. Today the lounge is used by virtually all airlines except for Air Serbia, Etihad Airways and Etihad partner airlines.
It is also possible to enter using various credit cards and lounge cards.
What's it like?

The lounge has quite a modern interior in mainly white and dark brown with several plants used to both give the lounge some extra colour and to create partitions between the different areas. The design is surprisingly modern considering the general state of the transit hall just outside.
There are several different seating areas with mostly leather sofas and armchairs but also some bar tables with barstools.
Food and drinks

There is a rather sizeable self-service buffet area for a third-party lounge at a smaller airport with a decent selection of pasta and cold cuts, sandwiches, vegetables, yoghurt, fresh fruits, cookies and pastries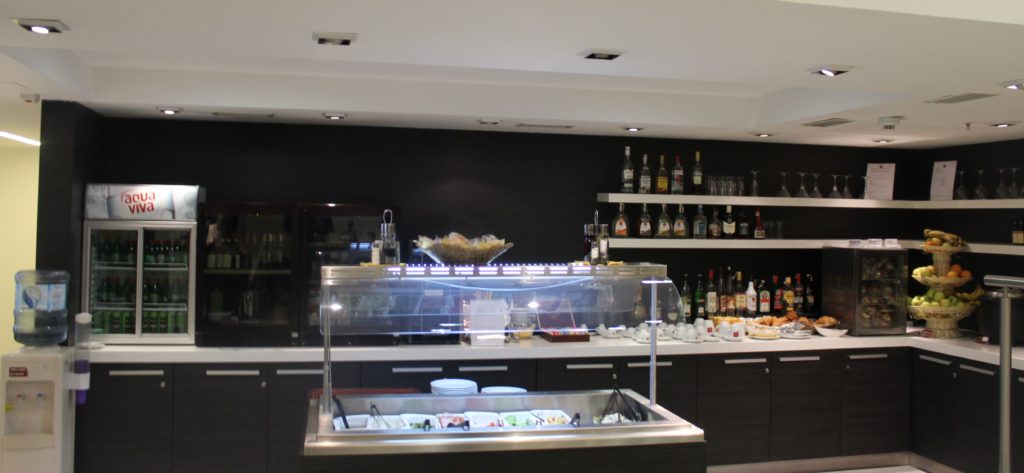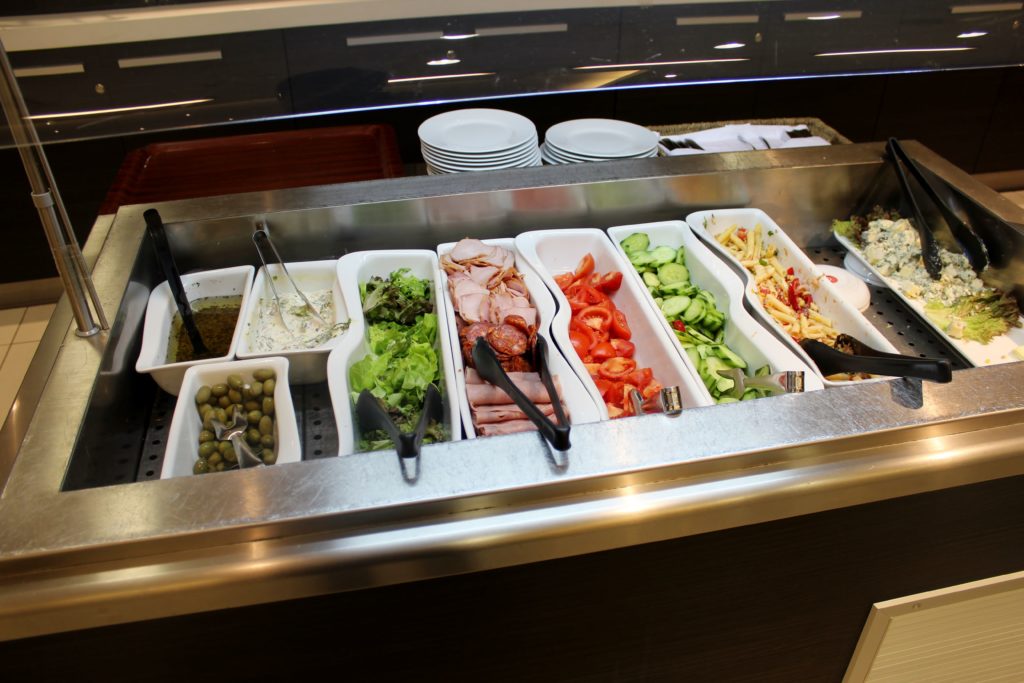 The selection of drinks is rather extensive as well with beer, wine and a wide selection of sprits, including several local brands. Sodas, juices, coffee and tea are also available.
Facilities

There are several TVs and a rack with both Serbian and international newspapers. Free Wi-Fi is offered and there are also desktop internet computers. Restrooms are located close to the reception desk.
Final impression

Not bad a for a third-party lounge at a smaller international airport like Belgrade Nikola Tesla. A modern interior and a decent selection of food and drinks.