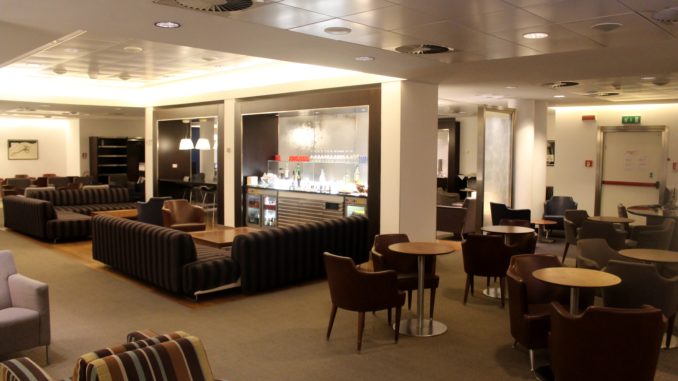 Most of the time when you visit an airport lounge nowadays you will find one packed to the limits and you may even have to struggle to find an empty seat. But occasionally you get to experience the opposite, or even the complete opposite, like this afternoon.
Arriving at the British Airways lounge at Milan Linate just after 4 pm, in good time for the Air Berlin 5.45 pm departure to Düsseldorf, it turned out I was in fact the first and the only guest in the lounge. There was not a single person upon arrival other than the woman at the reception desk. A full buffet and a well-stocked bar all to myself, and of course there was no problem finding a seat.
The British Airways lounge at Linate is quite spacious and actually rather elegant, even though it is somewhat dark and unfortunately completely windowless. It has the newer Galleries lounge design rather than the older Terraces design.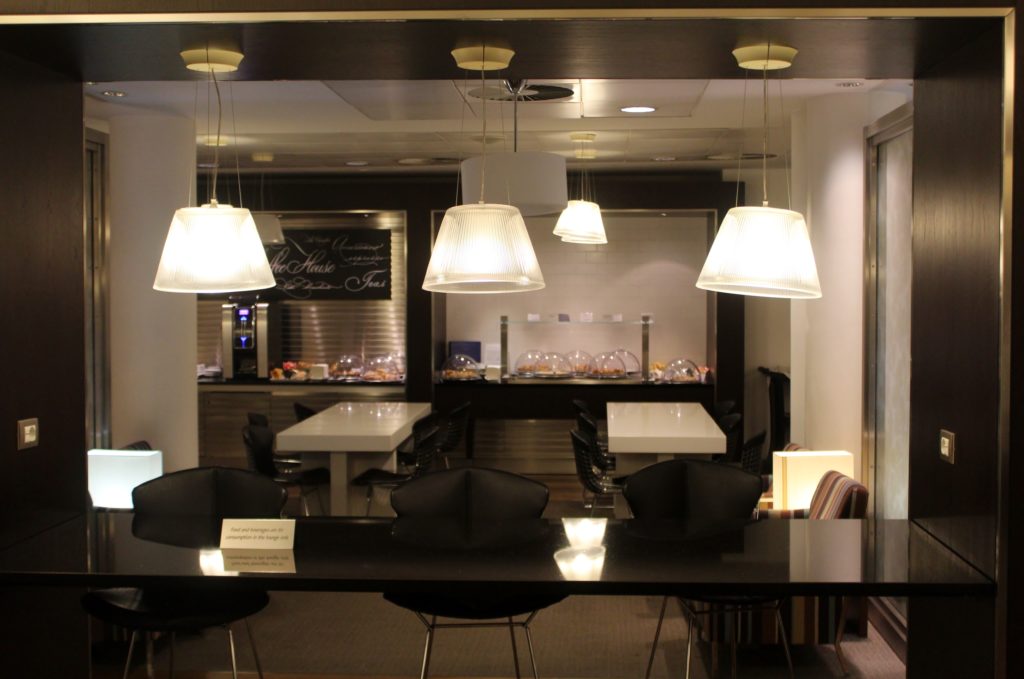 Some nice Italian snacks are available in the buffet area and a there is a very nice self-service bar with some nice Italian wines and spirits. For an outstation lounge this is not bad at all.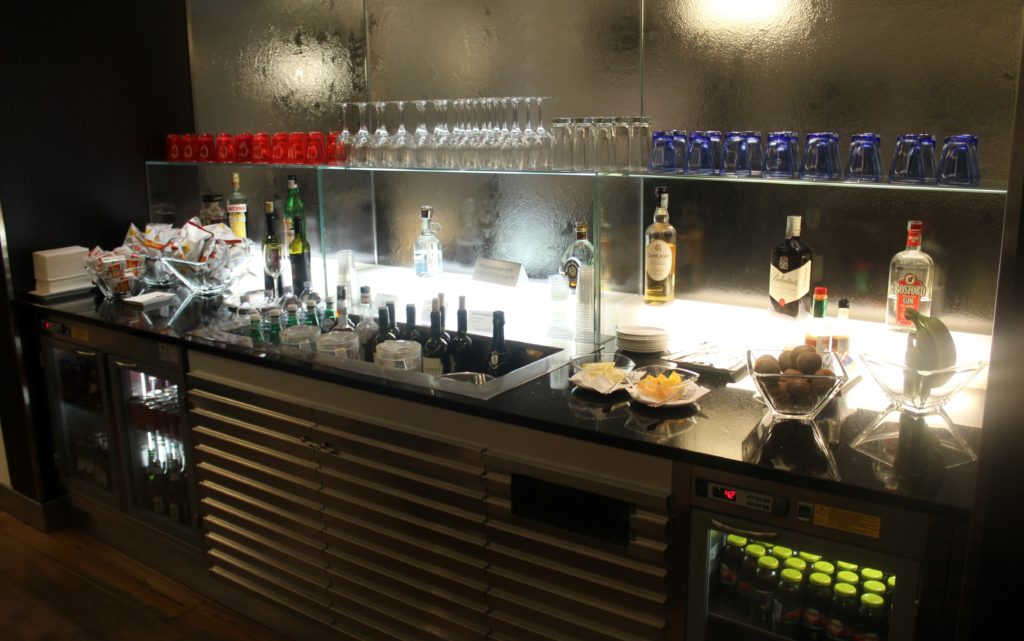 I had some sandwiches and a glass of Italian red wine and later a croissant and some nice desserts, a tasty Italian coffee and a gin and tonic. They also have a rather nice china in the lounge with some colourful glasses.
After about half an hour a few more passengers arrived but we were never more than about a dozen passengers. So relaxing.