Where is it?

The Sala Piranesi Lounge is located landside in the departure hall next to one of the check-in areas currently used by Alitalia.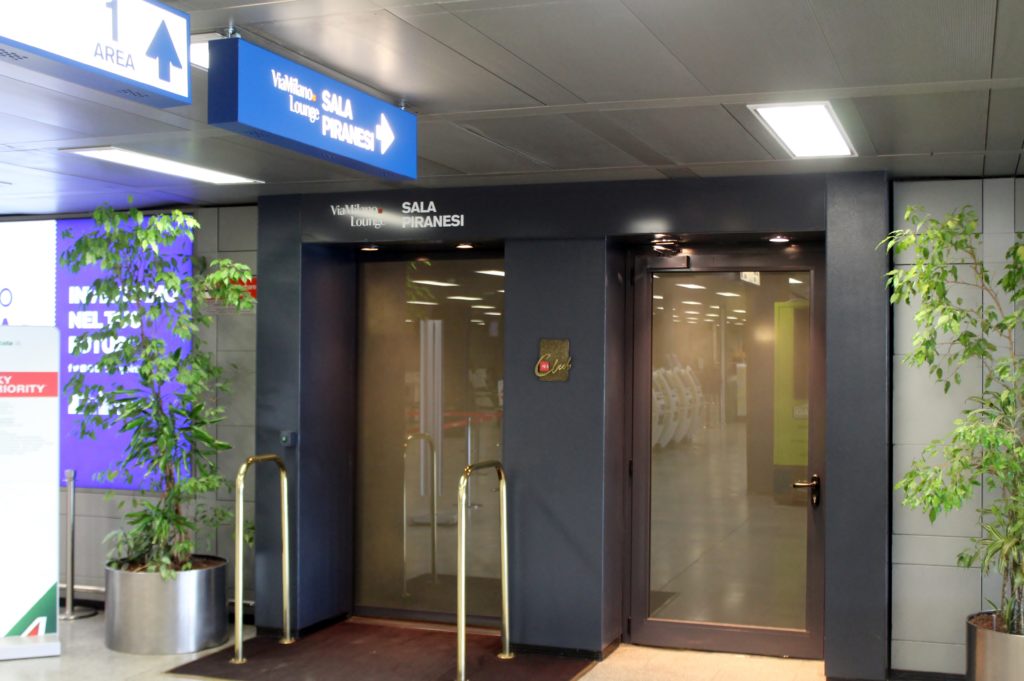 How do I get in?

The lounge is used as a check-in lobby for premium passengers on a number of airlines, including for example Alitalia. The lounge is also accessible to Priority Pass holders.
What's it like?

The lounge has an interesting concept as it both works as a normal lounge and as a check-in lobby, so there are also manned check-in desks in the lounge. Upon arrival at the airport passengers can head for the lounge, check in their luggage in a calm and relaxed atmosphere without any stress, get their boarding pass and then grab a drink and a snack before going airside.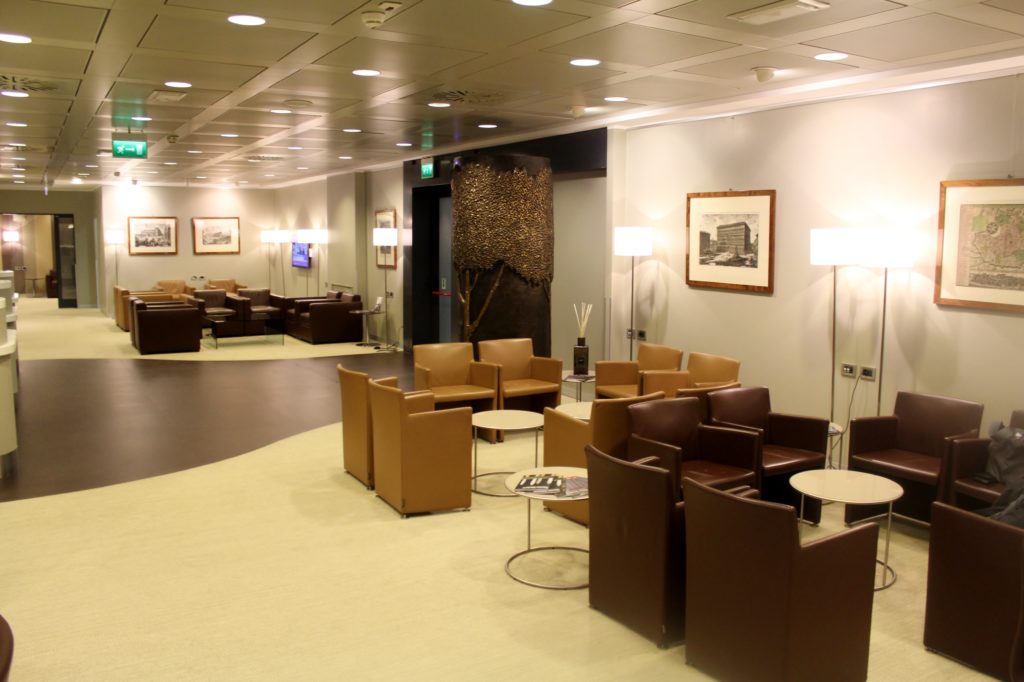 There are three check-in desks right in front of the entrance where passengers who also wish to use the lounge facilities register.
The lounge itself is quite spacious with armchair, sofas and tables in different seating areas. As the transit hall at Linate airport is small, just like most lounges available at the airport, the Sala Piranesi Lounge is in fact an interesting option as there are far less people using it while the facilities in the lounge are not very different from the other airside lounges.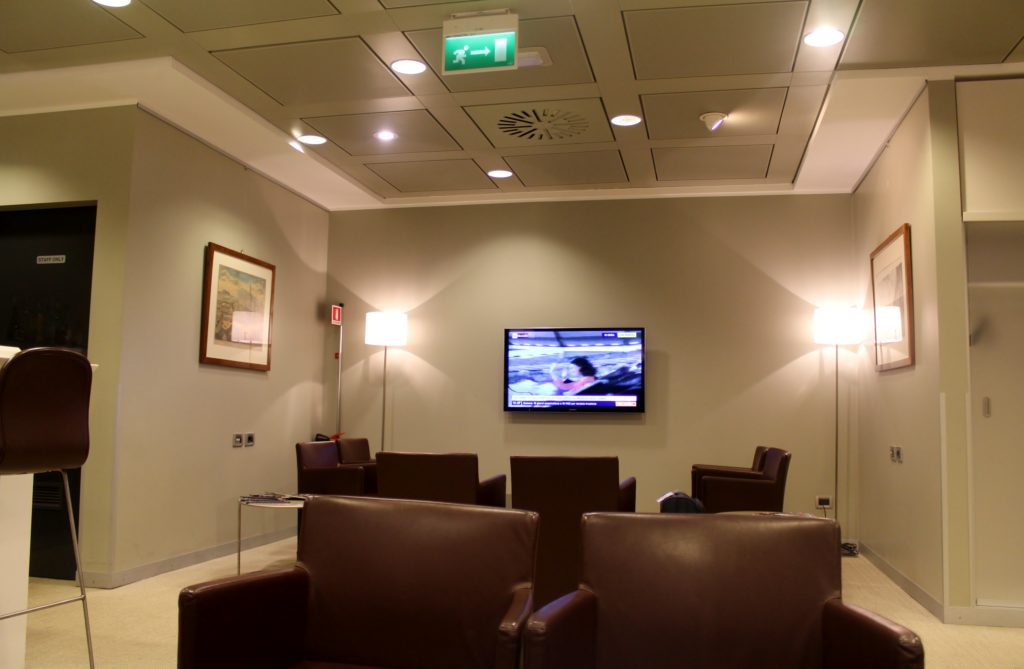 Food and drinks

The selection of food and drinks is surprisingly good for a small landside lounge and available for self service in the buffet area.
There are sandwiches, croissants with ham and cheese and various desserts, cakes and pastries to eat.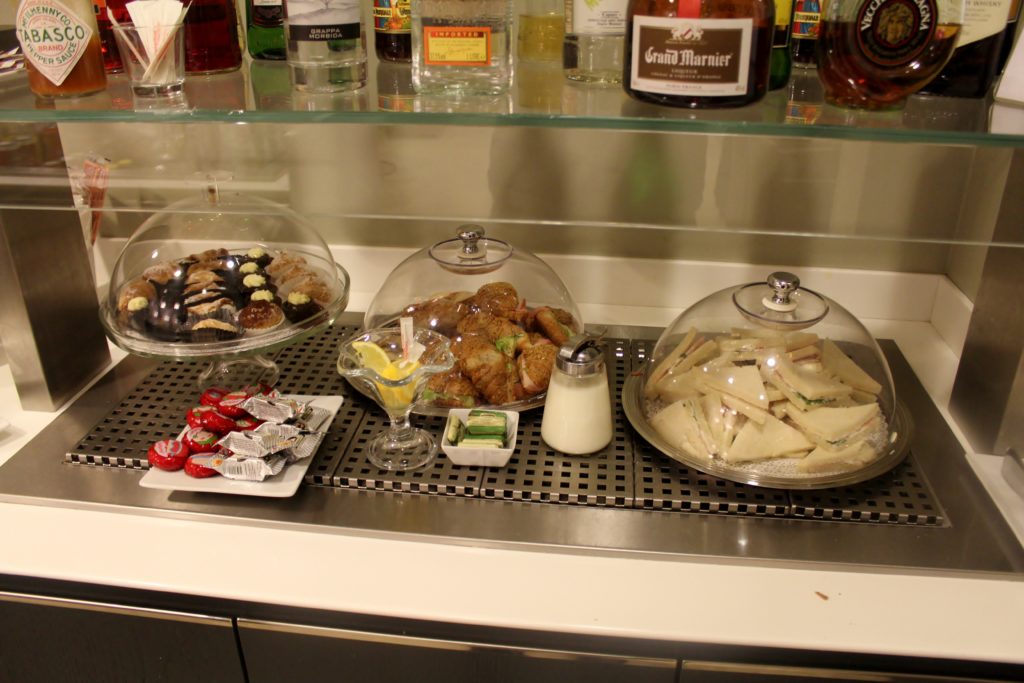 The drinks selection is also decent with wine, several types of beer in a fridge, soft drinks, a good selection of spirits, a coffee machine and tea.
Facilities

There are several TVs in the lounge and a rack with newspapers and magazines next to the check-in area. Free wireless internet is also available.
Restrooms are located inside the lounge in the corridor.
Final impression

This is an interesting concept, a landside lounge used as both a premium check-in lobby and a lounge. Food and drinks are surprisingly good for a small lounge, the staff are friendly and the design is not bad. This is an interesting alternative to the crowded airside lounges.