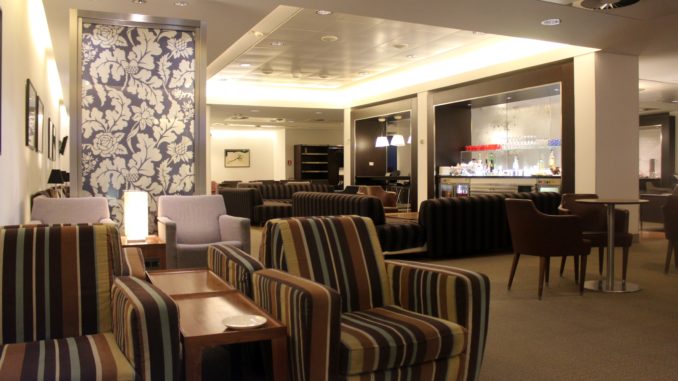 Where is it?

The British Airways Lounge is located airside in the transit hall, in the basement next to the bus gates. The lounge is located in the Schengen area and is accessible to both Schengen and non-Schengen passengers. However passengers travelling to London or another non-Schengen destination will need to allow time to pass passport control after the visit.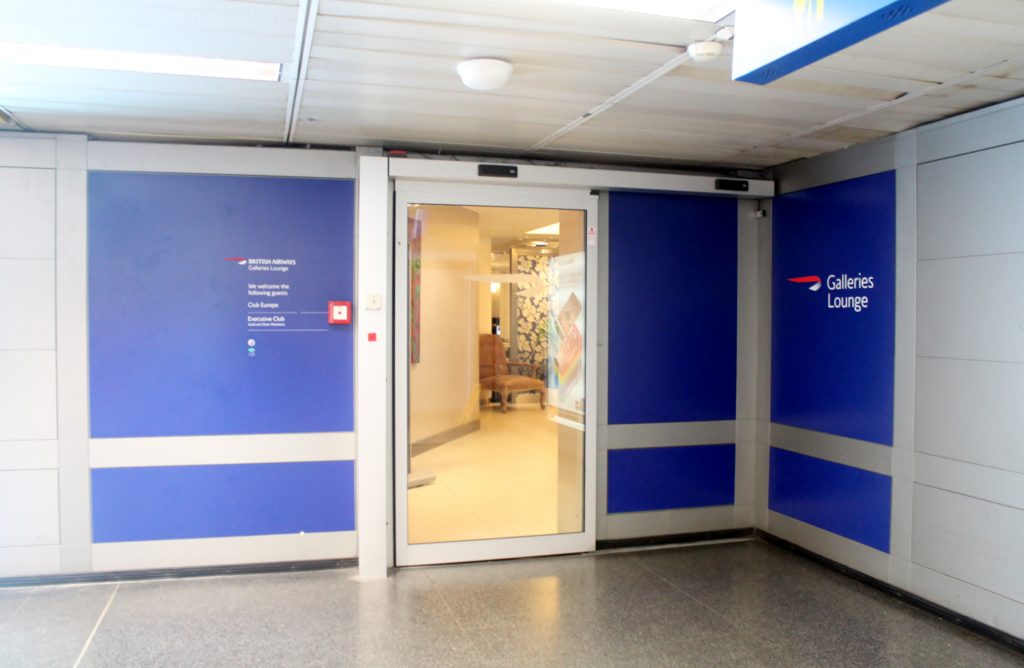 How do I get in?

The lounge is used by all OneWorld airlines at the airport including British Airways, Iberia and Air Berlin. It is accessible to business class or first class passengers on these airlines as well as British Airways Silver and Gold card holders and OneWorld Sapphire or Emerald with a same-day OneWorld flight from Linate.
What's it like?

The lounge has the British Airways Galleries lounge design and is quite spacious and actually quite elegant, even though the lounge has probably been around for some time.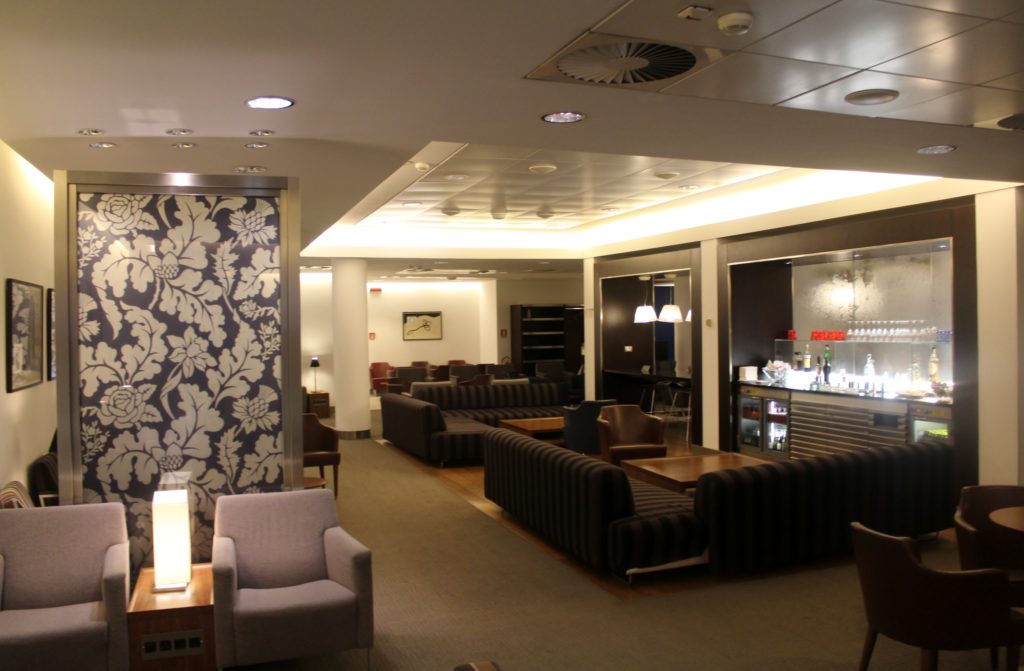 The lounge is divided into different sections with a buffet area, a dining area, a business centre and different seating areas.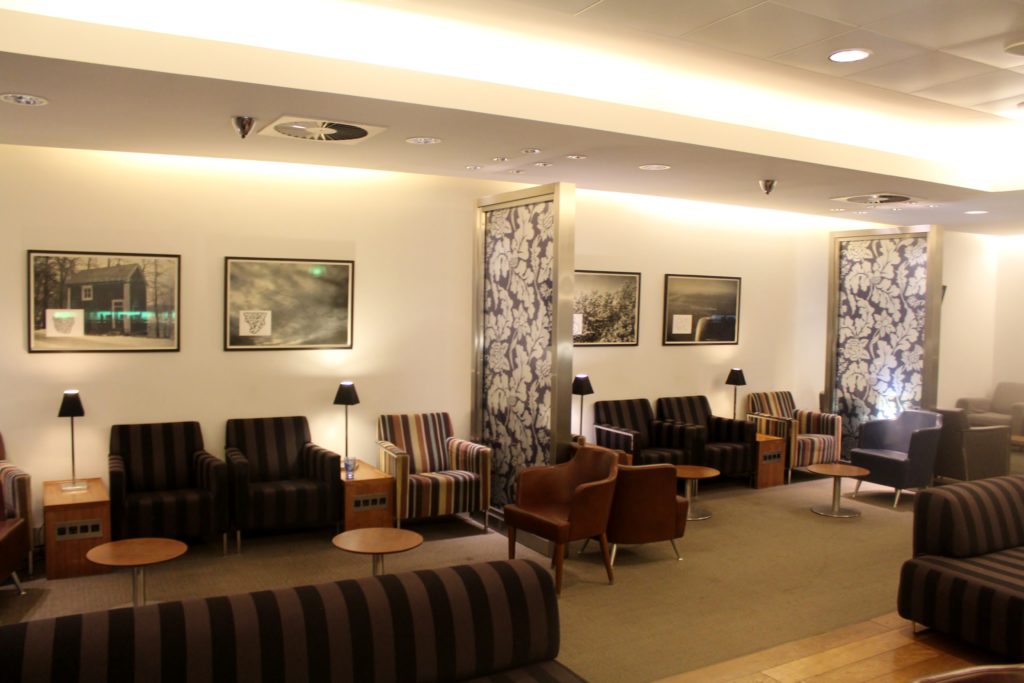 The furniture are mostly in brown, black, grey and blue and the lounge is fairly dark, especially as it is completely windowless.
Food and drinks

In the self-service buffet area there are some nice Italian cold snacks, including mini pizzas. There is also a fairly good selection of finger sandwiches, croissants, pastries, desserts as well as nuts and crisps.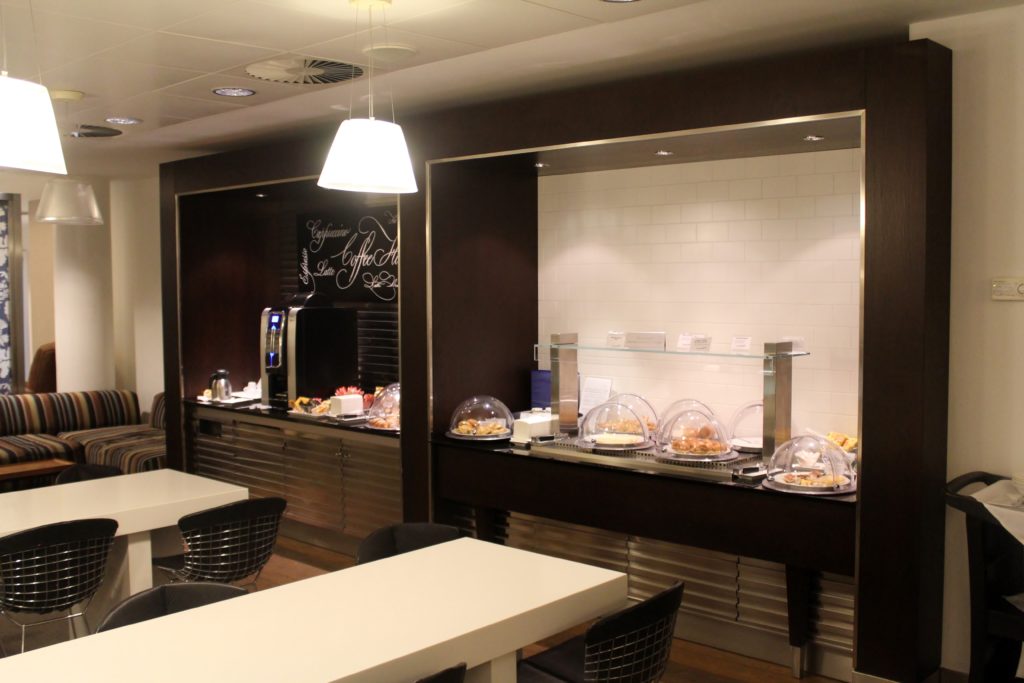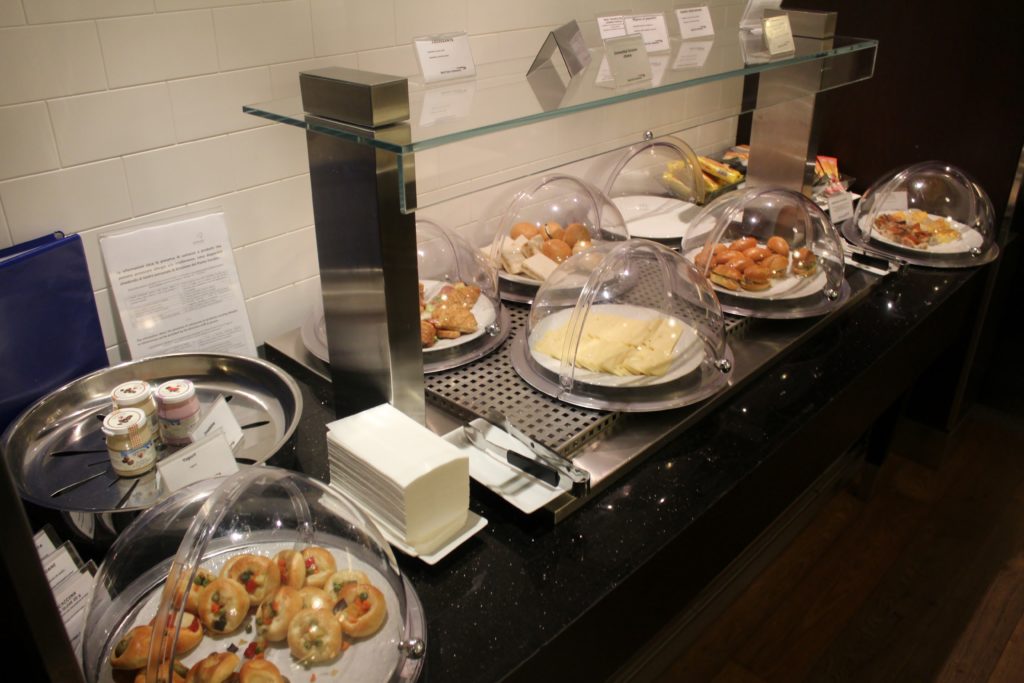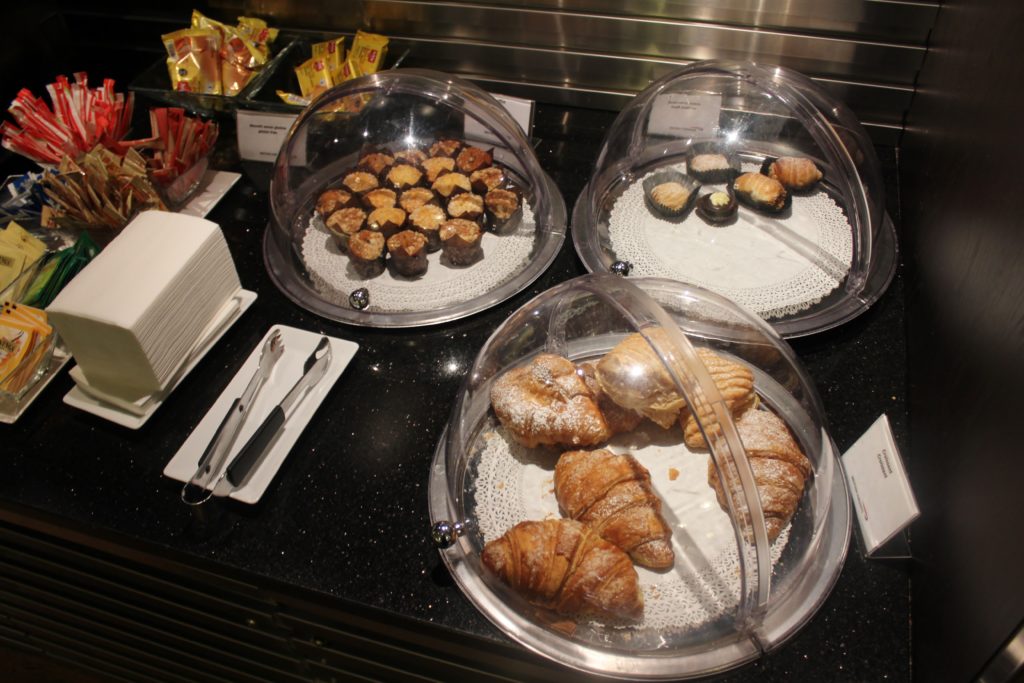 Drinks are available for self service in the bar area in a different part of the lounge and the selection is quite good for a smaller outstation lounge with some nice Italian wines, several types of beer, prosecco (Italian sparkling wine) and an excellent selection of spirits with some Italian specialities.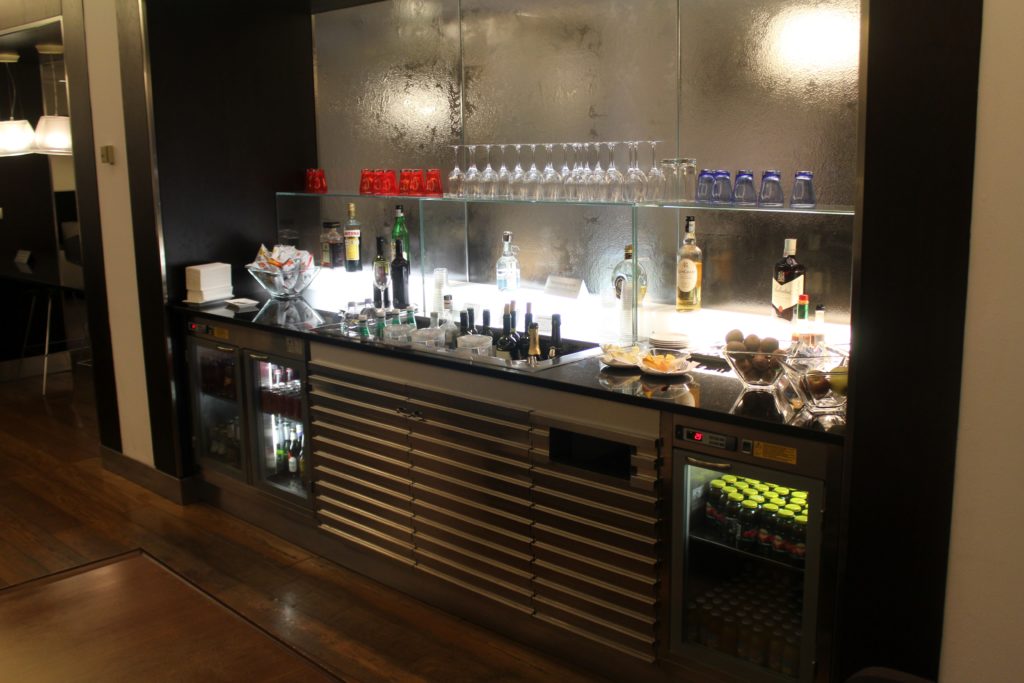 Naturally there are also juices and soft drinks, mineral water, coffee and tea.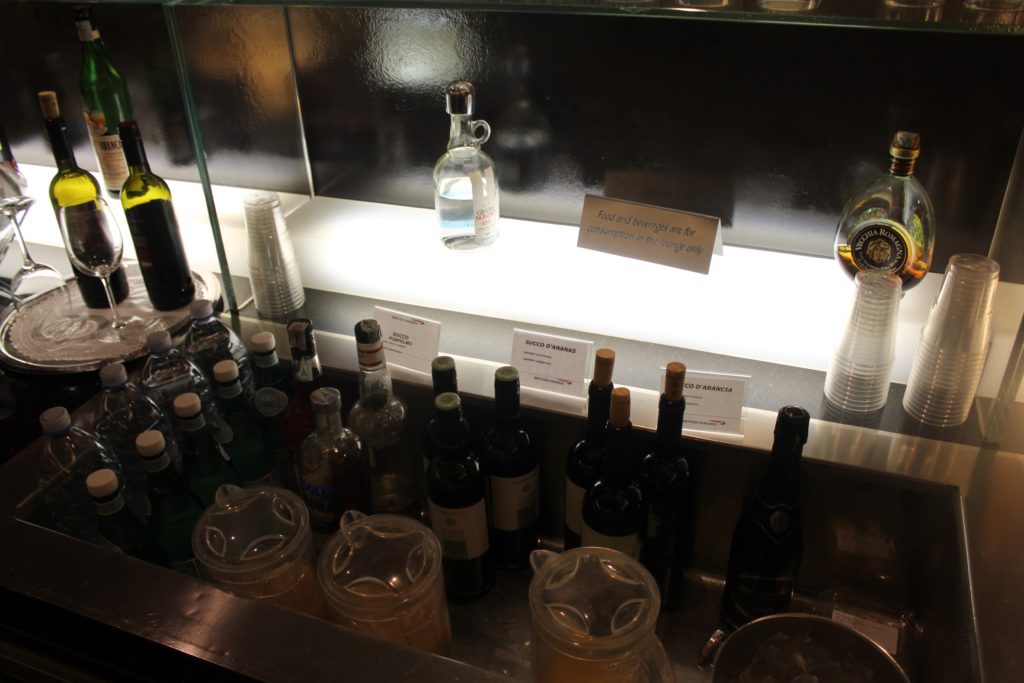 Facilities

Free wireless internet is available in the lounge and there is a business centre with desktop internet computers. There are a few TVs and there are also British, Italian and newspapers available from a rack.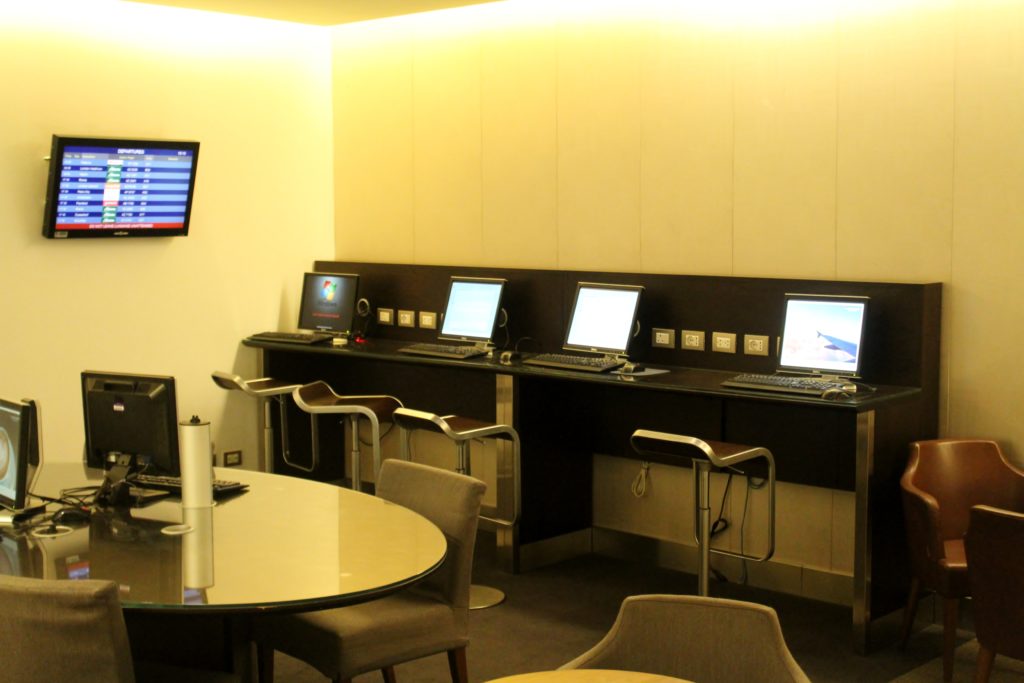 The restrooms are located outside the lounge, just around the corner in the gate area. There are no showers.
Final impression

Although somewhat dark and windowless this is a rather good British Airways lounge, especially for an outstation like Milan, with the Galleries lounge design, some nice Italian snacks to eat and an excellent self-service bar. Actually not bad at all.