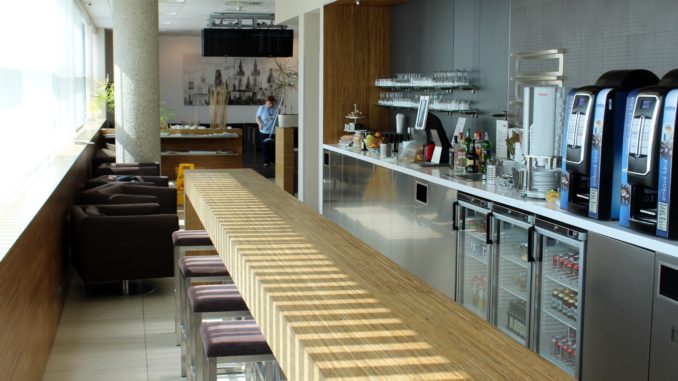 Where is it?

The Menzies Aviation Lounge is one of two lounges located in terminal 2 at Prague Vaclav Havel airport, which is the Schengen area of the airport. Both lounges are located airside on level 3 and can be reached using the lifts or the stairs located in the main shopping area. The lounges are clearly signposted.
How do I get in?

The lounge is used by a number of airlines such as Finnair, Iberia and LOT and can also be accessed using a number of cards such as Priority Pass.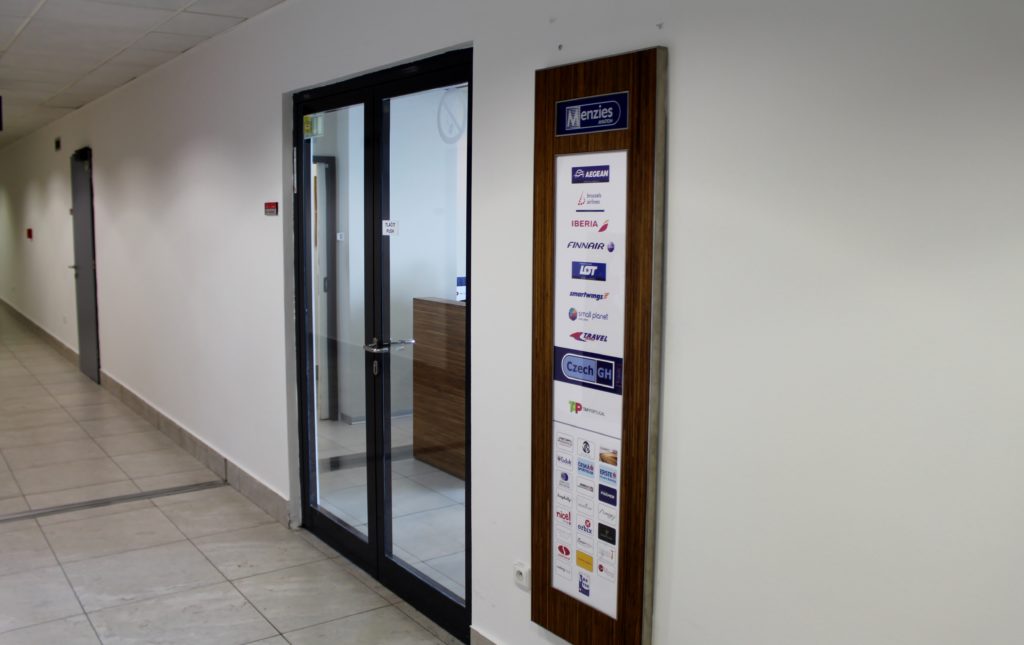 What's it like?

The lounge is fairly small and consists of a reception area with a large reception desk, a seating area with armchairs to the right and to the left, and just around the corner, a self-service buffet area with a large bar table.
The lounge is tidy and very well-maintained but the design feels somewhat uninspiring. There is also a second seating area after passing through the buffet area with extra seating, but it was blocked off during the visit.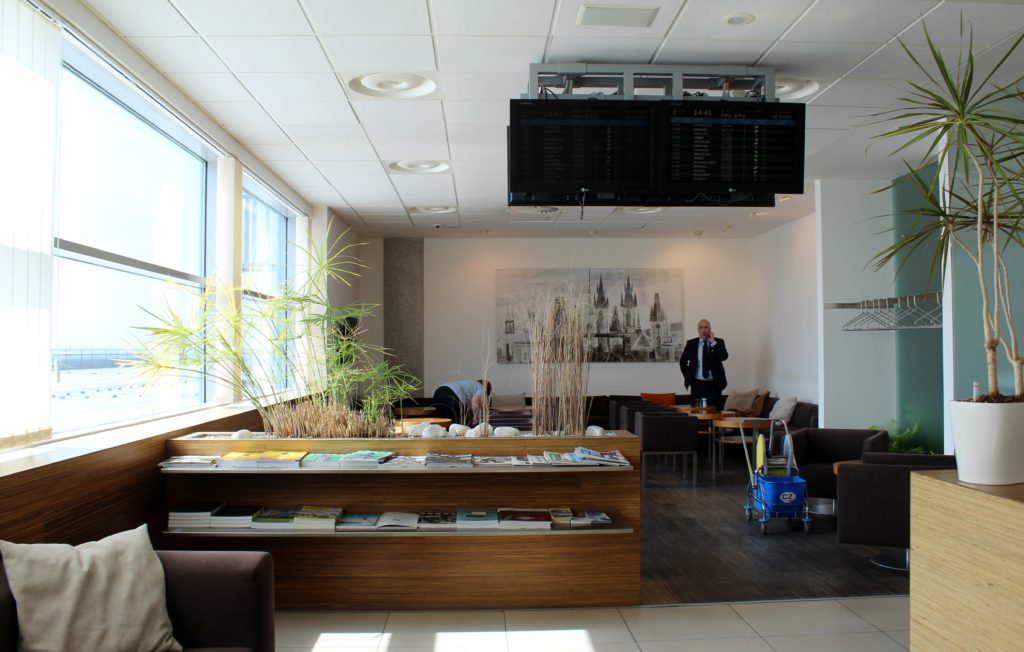 Food and drinks

The self-service buffet offers a standard selection of drinks, including small bottles of wine, a fridge with Czech beers, a standard selection of spirits, a coffee machine, and a soda dispenser with soft drinks.
The selection of food is rather limited with sandwiches, pastries, fresh fruits, cocktail snacks and a bit more surprisingly, waffles. There is little substantial to eat though and no hot food.
Facilities

Both toilets and showers are available inside the lounge, just after the buffet area. Free wireless internet is offered with no password required to access. A limited selection of newspapers and magazines is available from a rack.
Final impression

Although somewhat basic and uninspiring the lounge was kept in an immaculate condition during the test visit. Friendly staff, OK selection of drinks but there should have been something more to eat.