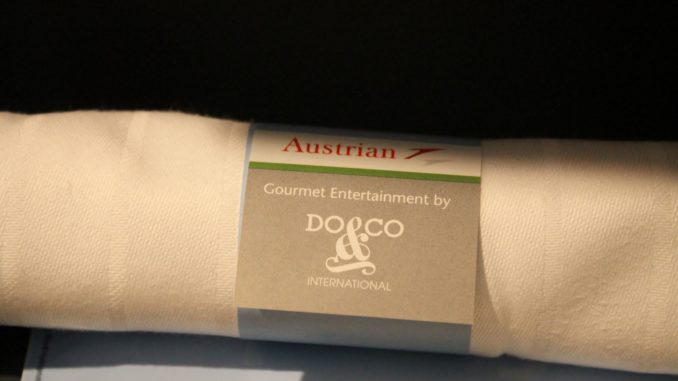 Departure experience
I had 55 minutes between my flights in Munich but as we arrived 15 minute early there was plenty of time for a proper lounge visit. The Star Alliance terminal, terminal 2, at Munich airport is very convenient to use, especially in transit with Schengen departures on the lower floor, level G, and non-Schengen departures on the upper floor, level H.
For gold card holders there are two Lufthansa Senator lounges to choose between in the Schengen area as well as a Senator Cafe, the old Lufthansa first class lounge in Munich which has been transformed into a cafe-style gold card lounge. It offers less to eat than the regular lounges, mostly snacks, sandwiches and cakes, but on the positive side there is a manned bar with a barista making coffee drinks. It is a nice place, but one thing worth keeping in mind, it is only open on weekdays.
This evening I headed to the regular Senator lounge instead. Even though it was late in the evening there was a fair number of visitors which surprised me as there are not that many Schengen departures after 9 pm. No problem finding a seat though. In the self service buffet hot and cold Bavarian specialities were offered as well as beer on tap, red and white wine, a decent selection of spirits, and soft drinks.
I also had a look upstairs in the Lufthansa business lounge. This lounge is nicely designed with a part of it decorated as a Bavarian beer hall, with traditional tables and benches and a rather nice ceiling. Despite being after 9 pm this lounge was packed.
Boarding started 20 minutes before departure with proper priority boarding for business class, Star Alliance Gold as well as Lufthansa Senator and Hon Circle. We were allowed to board first at the manned desk where our boarding passes were checked. Afterwards all other passengers were allowed to board (most likely by seat number) using the speed gates to the left. This boarding process actually works really well.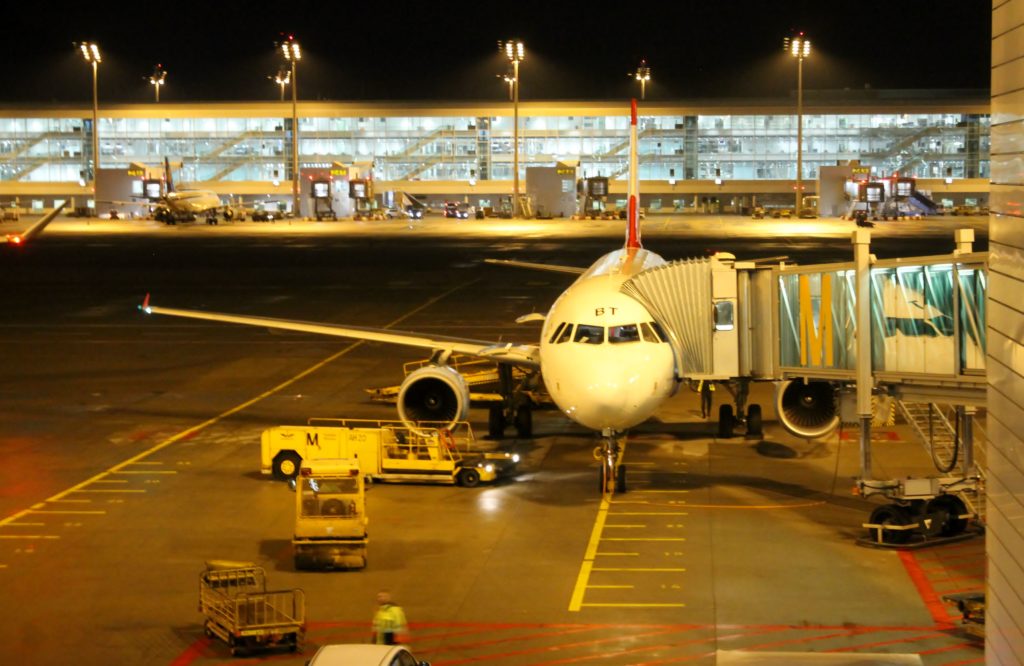 First impression
I was one of the first persons to board and quickly found my seat 02F on the second row.
The Airbus A320 had the new cabin interior with the thinner Recaro seats.  The seats are the same throughout the aircraft but the seat covers are different in business class where the middle seats are kept free. And just to make this even more visible the seat covers for the middle seats have "Reserved for your comfort" written. I could also imagine the seat pitch is slightly better on the first few rows.
The business class cabin stretched three rows and as we were six passengers in business class to Vienna we all got our own row, which was much appreciated.
Before departure newspapers and magazines were offered by the crew. I asked for a copy of the latest The Economist to read.
The flight
Munich-Vienna
Austrian Airlines flight OS 118
Departure: 21.30
Arrival: 22.35
Business Class
Airbus A320
Seat: 02F

Pushback right on time with an estimated flight time of 45 minutes to Vienna.
Food and drinks
As soon as the fasten seatbelt sign had been switched off (just a minute or so after take off) one of the flight attendants rushed into the cabin to close the curtains between business class and economy class and afterwards she lowered the tray table for each passenger in preparation for the meal service.
Hot towels were offered followed by the meal tray and I was incredibly impressed to see a hot meal being offered on a flight of only 45 minutes. That is really ambitious on a shorthaul flight in 2015.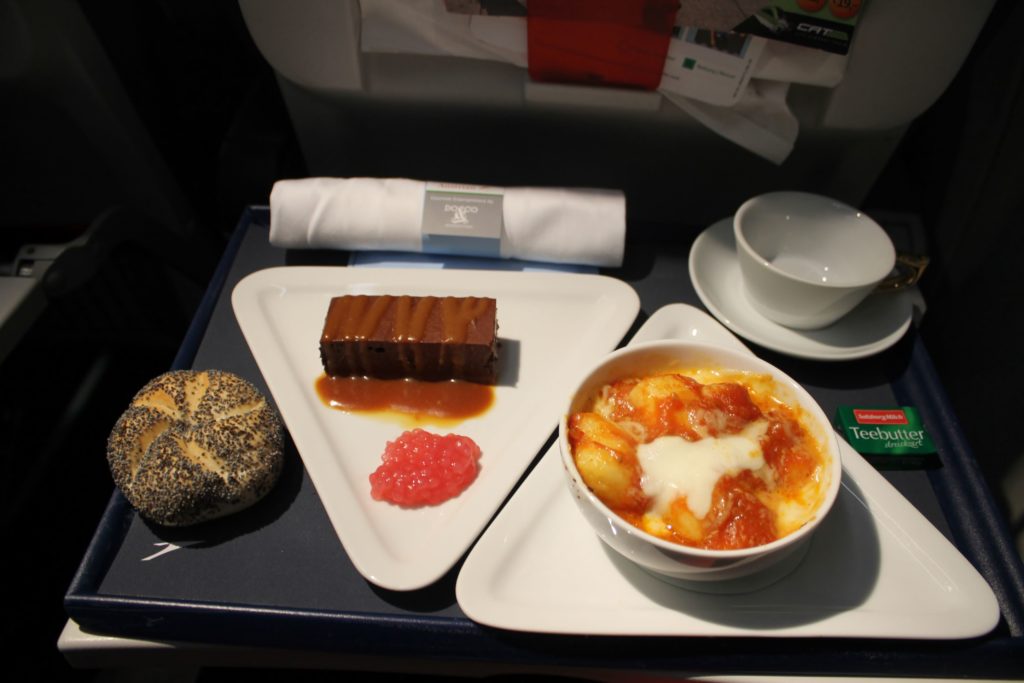 The meal was prepared by the well-renowned catering company Do&Co, famous for offering inflight catering of very high quality. This evening a lasagne was served, which tasted really well. Hot bread were offered from a basket. For dessert a chocolate toffee cake was served with some kind of raspberry jelly.
As soon as the meal trays had been served the female flight attendant passed again with the drink cart offering alcoholic and non-alcoholic beverages. I asked for a glass of white wine and had two different ones to choose between, both served from large bottles.
Finally coffee and tea were served and I was also offered a refill of the wine glass. Just as the coffee had been served we started our descent to Vienna. The cabin crew really had to work hard to manage a full dinner service with a hot main course, but to us, the passengers, it still felt like a reasonably relaxed experience. The crew provided a pleasant service and there was just enough time to finish the meal and get a cup of coffee and a refill of the wine glass without any stress. However the last empty glasses were collected as we were on our final approach to the airport where we landed a few minutes ahead of timetable.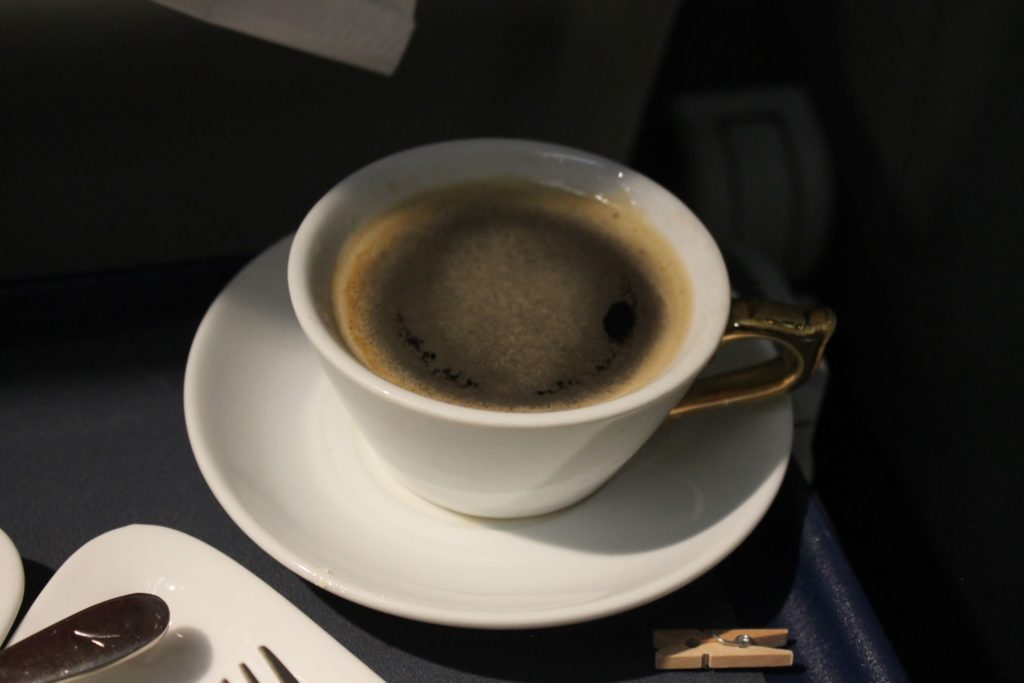 Arrival experience
Austrian Airlines uses the new Skylink terminal at Vienna airport, which has a similar design to terminal 2 in Munich. All gates are used by both Schengen and non-Schengen flights with Schengen flights departing from the lower floor (F gates) and non-Schengen flight from the upper floor (G gates). As long as you know from what gate your connecting flight is departing it is all very straight forward.
I had a connecting flight to Asia so I made my way upstairs to level G.
Final impression
Very impressed by the experience! I did not think it was possible that a European carrier would offer a hot meal of a flight lasting only 45 minutes. And the meal was actually really tasty, as was the wine, and the service was both friendly and attentive with a flight attendant who never showed to us that she was probably rather stressed. Do&Co have always impressed me when it comes to good airlines food and they did not disappoint on this flight either. And to Austrian Airlines, really well done!