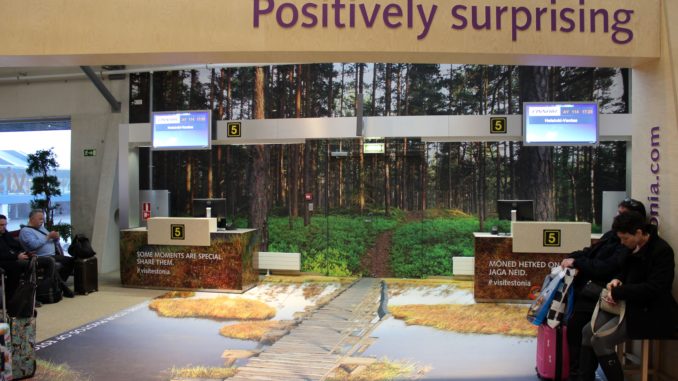 This waiting area at gate 5 at Tallinn Lennart Meri airport has to be the complete opposite to being a boring and uninspiring airport. Sponsored by Visit Estonia it rather encourages visitors to experience Estonia and to share their memories from Tallinn and Estonia on social media, to other people around the world.
And we definitely agree with what it says on the counter, "Some moments are special, share them!".
There are also many other cool gate areas at Tallinn airport, you can see a selection of them here.