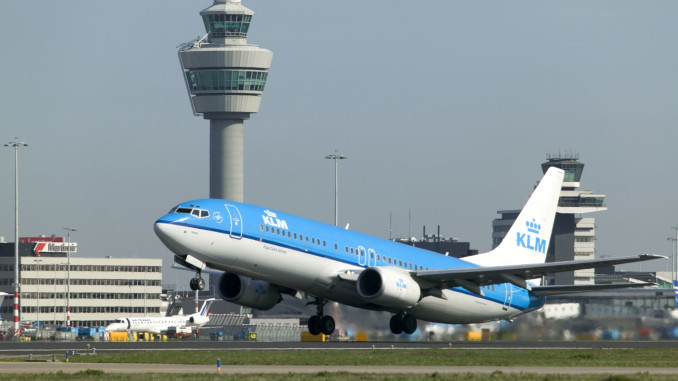 Five new European destinations will be added to the KLM network in preparation for the summer season 2016 – Genoa, Valencia, Dresden, Southampton and Inverness.
Amsterdam-Genoa will start 22 April and be operated by a daily departure leaving Amsterdam at 10.05 as KL 1563 and Genoa at 12.20 as KL 1564. The route will be operated by an Embraer 190.
Amsterdam-Valencia will operate with two weekly departures starting 23 April, to be made daily from 16 May. Flight KL 1715 will depart Amsterdam at 13.45 and return from Valencia at 17.00 as KL 1716. The aircraft type will be a Boeing 737-800.
Amsterdam-Dresden will operate daily using a Fokker 70. Fight KL 1809 will depart Amsterdam at 16.15 returning from Dresden at 18.10 as KL 1810.
Amsterdam-Southampton will operate with 12 weekly departures. Two departures on weekdays and one departure during weekends. The two flights will depart Amsterdam at 08.35 and 16.40 as KL 915 and KL 919. From Southampton there will be departures as 09.20 and 17.25 as KL 916 and KL 920.
Finally Amsterdam-Inverness will depart daily using a Fokker 70 with departure from Amsterdam at 09.45 as KL 929 and from Inverness at 11.00 as KL 930.
"Customers from all over Europe fly KLM to our hub in Amsterdam to connect with flights to our destinations around the world. We aim to develop our European network so that we can offer more direct flights to and from Amsterdam and more and better connections via Schiphol. So I am proud to announce that we will add five more European destinations to our network, giving European travellers more options to explore the world. The new destinations are relevant to our hub and to our position in the local markets", says Pieter Elbers, President and CEO of KLM in a comment.
Unfortunately none of the new routes will include an overnight stop at the destination meaning none of the routes can be used for day trips to Amsterdam.