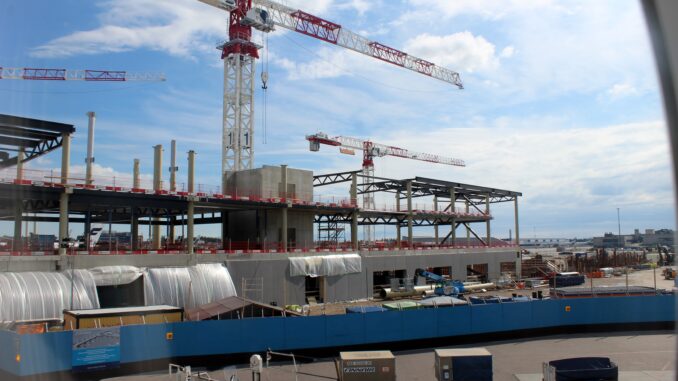 Upon arrival at Helsinki Vantaa airport on a longhaul flight from Hong Kong I got a good view of the construction work of the new West Wing concourse, the new non-Schengen concourse which is currently being built at the airport. It will bring an additional 25,000 much needed square metres to the non-Schengen terminal building, sometimes referred to as the 'Asia terminal'.
The first part of the West Wing is scheduled to open in late 2018. It will provide eight new terminal stands for longhaul aircrafts which will double the longhaul capacity. Several of these will also have dual jet bridges, meaning there will be a dedicated jet bridge for business class passengers. Most likely there will also be several new shops and restaurants in the terminal, and hopefully also a few new premium lounges.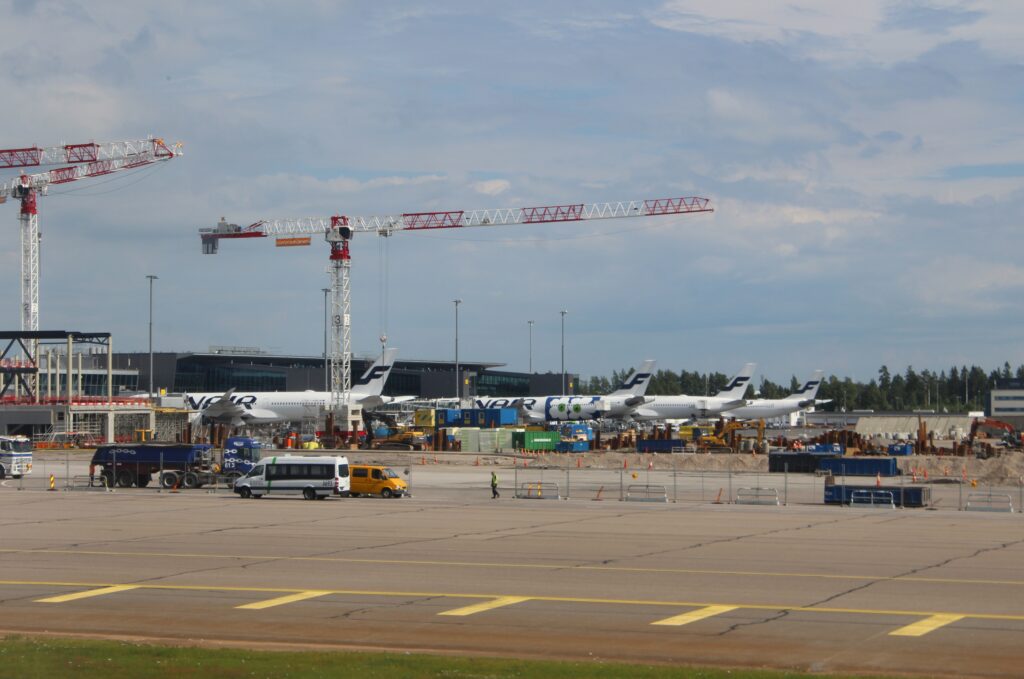 Last year Finavia, the airport operator of Helsinki Vantaa airport, released a few photos of what the new West Wing will look like once finished, which you can see below.