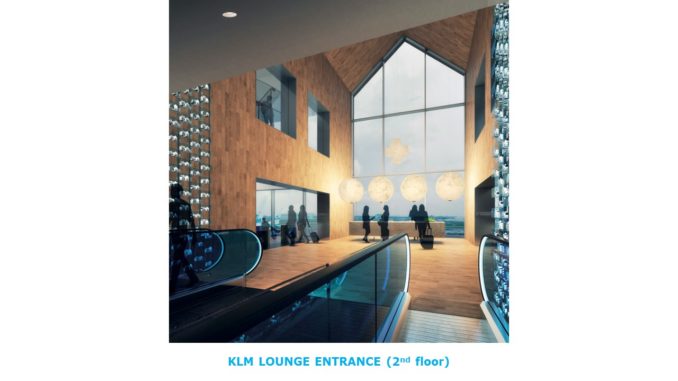 KLM have finally unveiled some much anticipated photos of what the new flagship Crown Lounge at Amsterdam Schiphol will look like, the lounge located in the non-Schengen area at the airport. The lounge has already been partly closed to guests, including the area with the second buffet to the right after the reception. This area has now been blocked off in order for the construction works to start.
The new lounge will measure an impressive 6300 sqm when all phases are completed, a huge difference compared to the current 3600 sqm. It will also have 1400 seats compared to the 800 seats available today. A new floor will be added, an outdoor terrace and a new design.
The work will be done is phases which means that although parts of the old lounge will no longer be available, the lounge will not close. The first part of the new lounge will be completed by summer 2018 and the entire lounge is expected to be ready for guests by spring 2019.