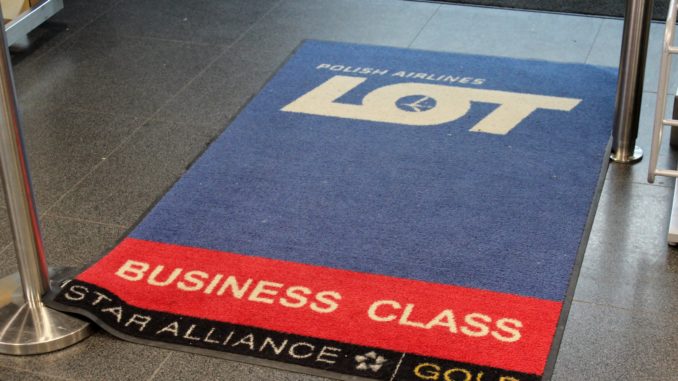 Departure experience

Check-in was done on the LOT webpage. In the past you could pre-book a seat free of charge as a Star Alliance gold card holder, even in economy class and also on the cheapest possible tickets. Now it seems like this is no longer possible, however I could select a seat at online check-in and once I had entered my frequent flyer number and my gold status had been recognised by the system a bunch of new seats opened up, which had previously been indicated as occupied, including the front row seats. I could select 04D on the first row of economy class. The boarding pass arrived as an SMS and could be downloaded as a mobile boarding pass.
Riga is a small and compact airport and even though there is a fast track channel most of the time it is not needed. This time it took less than five minutes to pass, using the regular line. I was only travelling with hand luggage so did not need to pass a check-in desk.
There is just one lounge at Riga airport, the former Air Baltic Lounge which is now a Primeclass Lounge and used by all airlines. There used to be a small lounge in the non-Schengen area as well, in what they call Terminal C, but it closed a few months ago.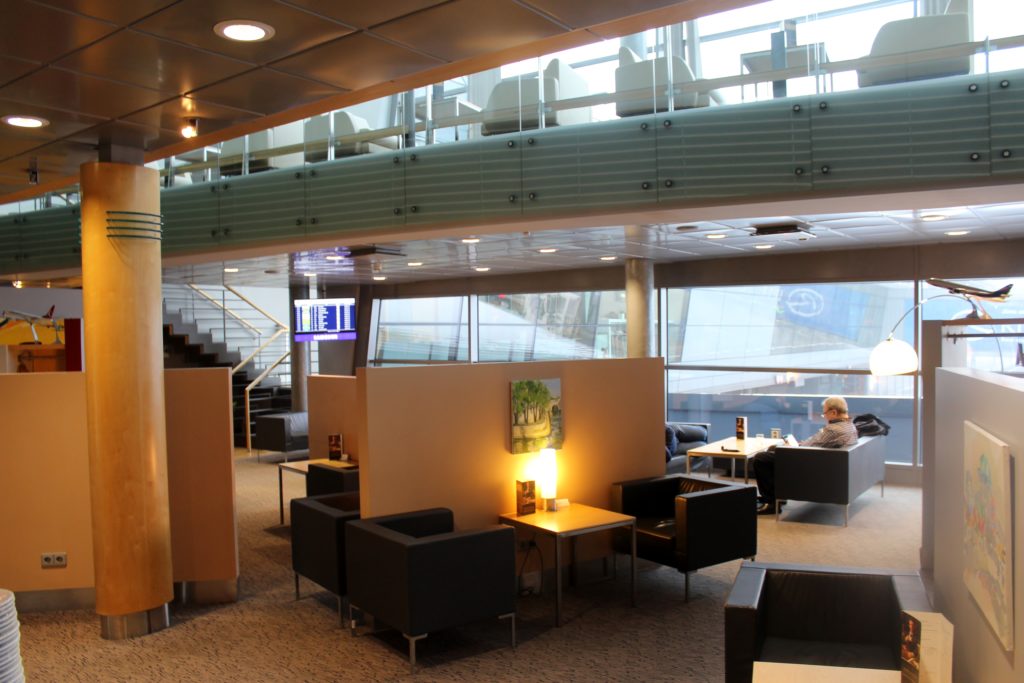 The Schengen lounge is really not bad. Nice interior, nice apron view, an above-average selection of food and drinks for a small airport and although the lounge is not that large I have never seen it completely full. Generally a nice place to wait for the flight.
In the morning they have both hot and continental breakfast available and later on 2-3 hot dishes for lunch and dinner. And there is a full bar with wine, beer and spirits.
Read the full lounge review here!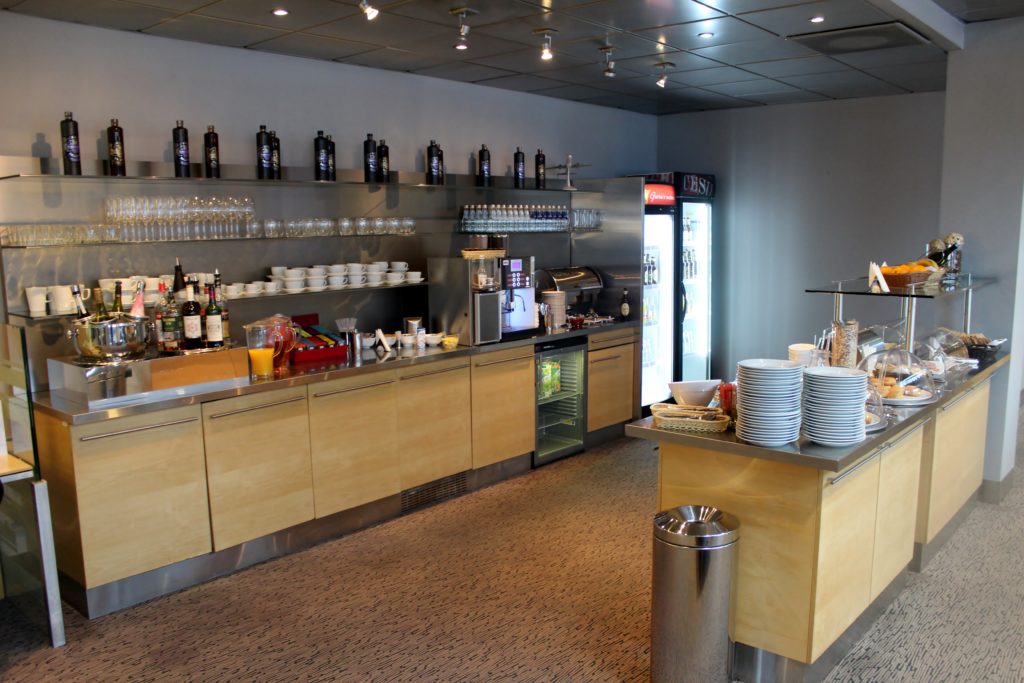 The flight
Riga-Warsaw
LOT Polish Airlines flight LO 784
Departure: 13.50
Arrival: 14.05
Economy Class
Embraer 170
Seat 04D

The flight to Warsaw was scheduled to depart from one of the gates in the basement, which would mean a bus transfer to the aircraft. A bit surprising since 2 pm is not really peak time at the airport.
Although LOT is not a major airline at Riga airport I was surprised to see proper LOT signage at the gate, even with a LOT rug indicating the lane for premium passengers. And proper priority boarding was offered, even though it only meant I became the first person to board the bus, where I had to wait for all other passengers as there was only one bus.
First impression

An Embraer 170 was used for the flight to Warsaw. There are in fact three cabin classes on LOT intra-European flight, even on flights operated by regional Embraer aircrafts. On this flight business class took up the first two rows (row 1 was only available on the right hand side though) followed by one row of premium economy and then economy class.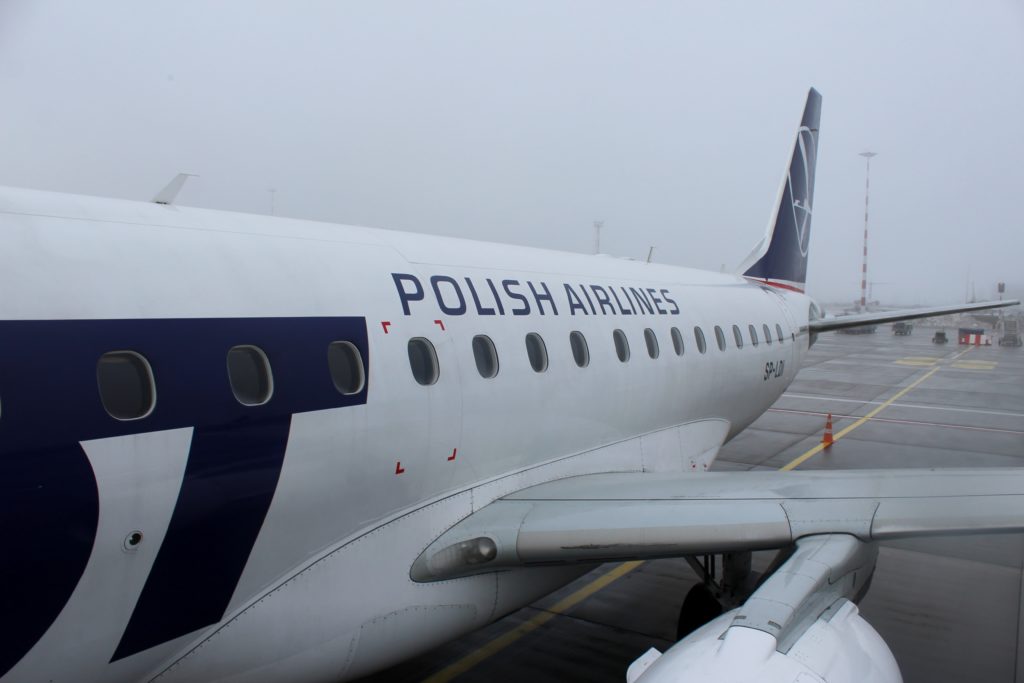 Business class and premium economy are both placed in front of the curtain, the divider is always between premium economy and economy class.
I was seated in 04D, the first row of economy class. There were no passengers in the premium cabins this afternoon so the curtain was open during the entire flight.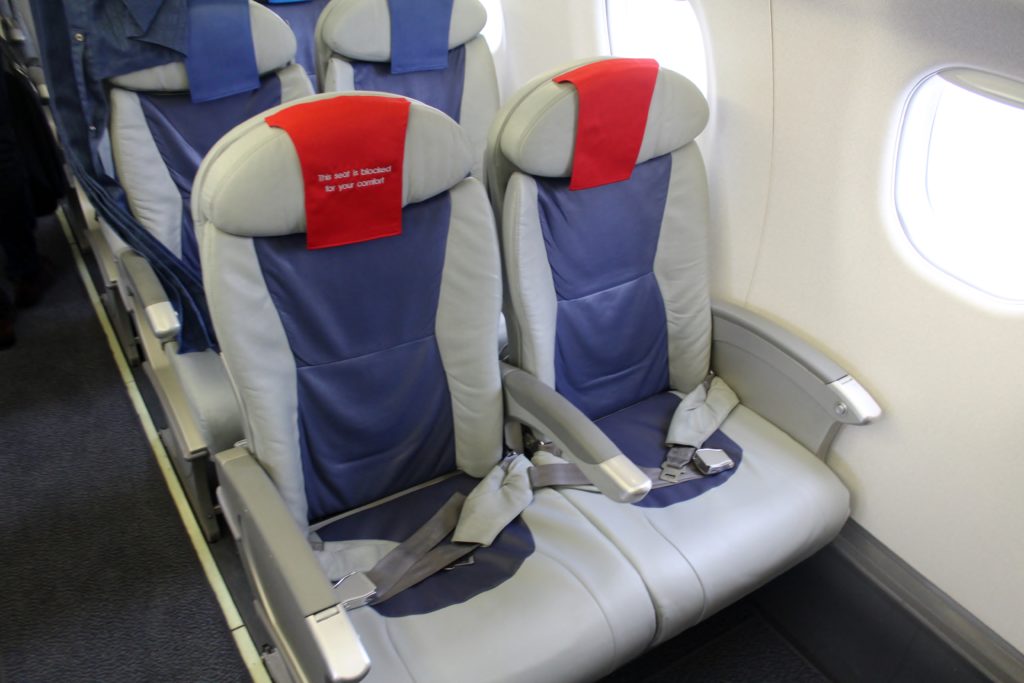 Pushback a few minutes behind timetable with a flight time of 1:15 to Warsaw.
Seat and cabin

Standard intra-European 2-2 configuration on the Embraer 170 in both economy class and premium economy, however in business class the adjacent seat is always kept free.
The modern seats on the Embraer are fairly comfortable and perfectly fine for a one-hour flight with acceptable legroom. LOT does not seem to offer seat block for gold card holders but I got a free adjacent seat anyway.
Food and drinks

Once airborne the purser announced they would offer coffee and tea free of charge because of the delay from Riga. This was an interesting announcement as, firstly, the delay from Riga was only a couple of minutes, which could hardly be regarded as a delay using the standard definition, and secondly, coffee and tea are always served free of charge in economy class. But of course many passengers onboard would not know that.
Anyway, a few minutes after the seatbelt sign had been switched off the crew passed through the cabin offering coffee, tea, still water and sparkling water for free as well as another well-known LOT signature feature, the Prince Polo chocolate bar.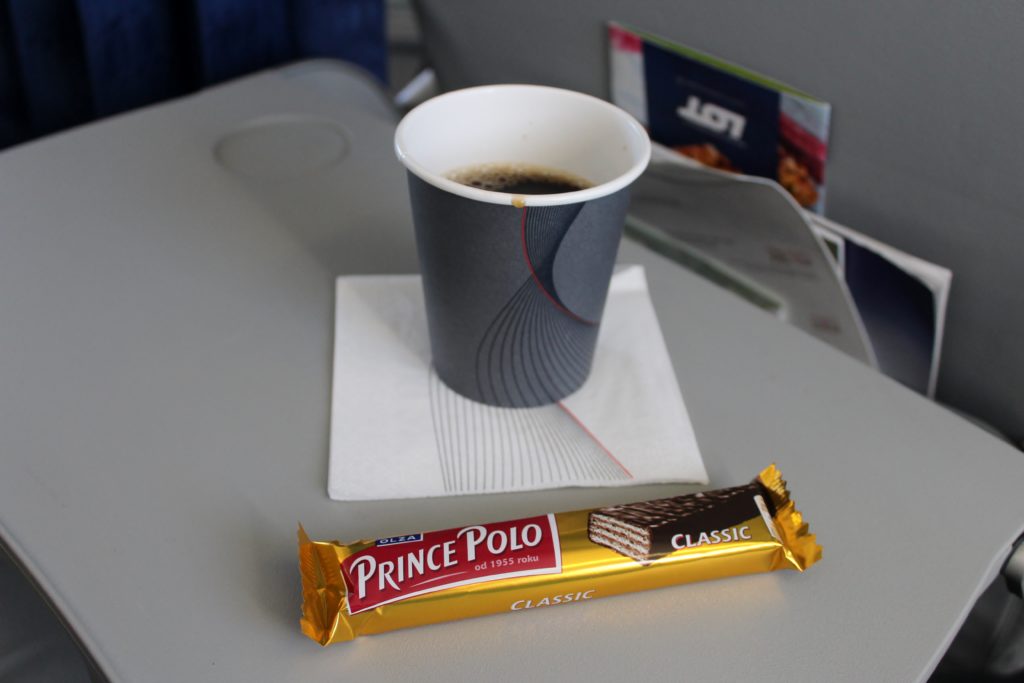 Sandwiches, snacks and other drinks, including alcoholic beverages, were available for purchase from the trolley and LOT is actually one of the cheapest airlines in Europe when it comes to food an drinks onboard. A bottle of wine for example is only 10 zloty, around 2.50 euro. Most airlines would charge at least twice that amount.
The service

Two female flight attendants served onboard, including the purser. The service was friendly and courteous but everything was done by the book. No special recognition of me as a gold card holder.
Arrival experience

Even though we departed slightly late from Riga we landed pretty much on time at Warsaw Chopin airport.
Although regional aircrafts such as Dash-8s and CRJs usually are assigned apron positions the Embraer aircrafts usually get terminal positions, saving the passengers the hassle of another bus ride. Being the first passenger off the aircraft it meant at least ten more minutes in the lounge.
Final impression

A standard and uneventful intra-Europe flight on a modern and well-maintained Embraer 17. Courteous service from the crew, nice to get free coffee and a chocolate bar and the buy-onboard menu on LOT is surprisingly good value for money.