KLM have started a test at Amsterdam Schiphol airport involving biometric boarding. This means you do not have to show your boarding pass or passport at the gate to board the aircraft, instead passengers use a special lane where the system recognises passengers by their faces.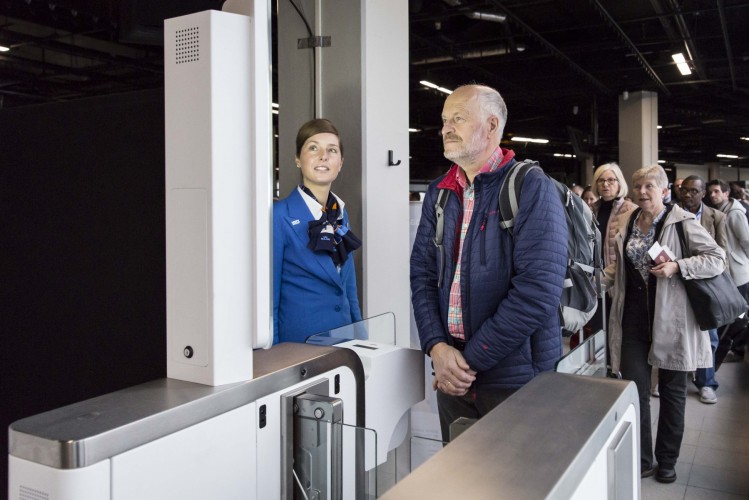 The test will last a minimum of three months and the aim is to study the technology of facial recognition and the speed, reliability, and user-friendliness of the system. The goal is to make the boarding process as quick and easy for the passengers.
The test will be available at a selected gate at Amsterdam Schiphol. Passengers who wish to try boarding using facial recognition will need to register first and there is a special registration kiosk near the gate.
The registration process involves scanning the passport, the boarding pass and the passenger's face. The data will only be used for the test and after the boarding process has been completed all personal data will be deleted. All data stored in the registration kiosk will be deleted after ten hours.